-Autar Nehru (Delhi)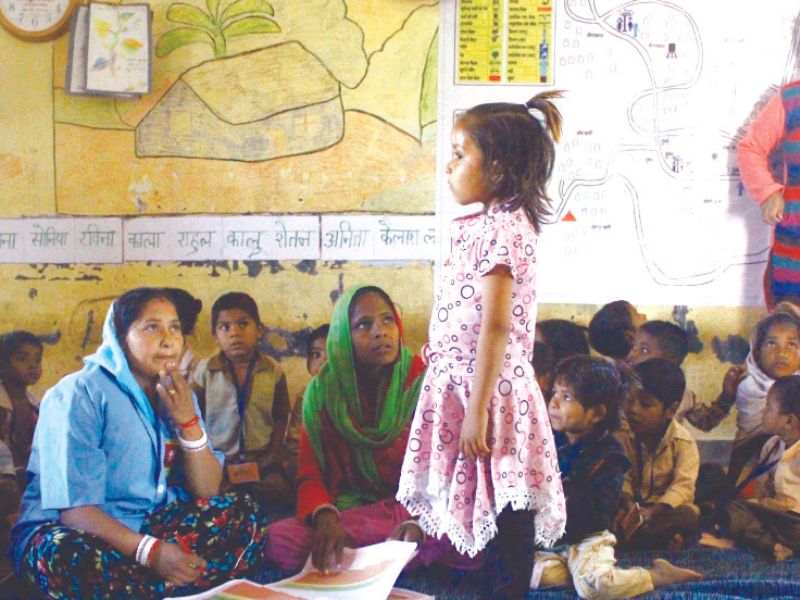 Despite widespread criticism of the BJP government at the Centre and the Union education ministry for lethargic implementation of the National Education Policy (NEP) 2020, which was presented to Parliament and the nation on July 29, 2020, early childhood care and education (ECCE) professionals are deriving some comfort from the roll-out of the National Initiative for Proficiency in Reading with Understanding and Numeracy (NIPUN) Bharat mission. A pilot project of the mission was launched early this month (July) in 72 schools countrywide under the Foundational Literacy and Numeracy (FLN) mandate of NEP 2020.
After totally ignoring ECCE for over half a century, thanks largely to the efforts of EducationWorld which began stressing its vital importance in 2007, and on the recommendation of the Dr. K. Kasturirangan Committee, NEP 2020 accords highest importance to ECCE and FLN.
The NIPUN Bharat Mission was officially launched in August 2021 to attain the target of universal foundational literacy and numeracy in primary schools by 2026-27. "Government as well as non-governmental surveys indicate that we are currently in severe learning crisis; a large proportion of students currently in elementary school estimated to be over 50 million have not attained foundational literacy and numeracy, i.e, the ability to read and comprehend basic texts and the ability to carry out basic addition and subtraction with Indian numerals. If action is not taken soon, over the next few years, then we could lose 100 million or more students from the learning system to illiteracy," warn the authors of NEP 2020.
To track the progress of children in ECCE, the education ministry has designed a Holistic Progress Card (HPC) to indicate 360 degree multidimensional progress of every child's cognitive, affective, socio-emotional and psychomotor development. Learning outcomes of all children are to be recorded on parameters of prosocial behaviour, health and hygiene, motor skills, first and second language skills, sensory development, environmental awareness, sequence and concept formation, numeracy, financial literacy and technology skills. Children also have to fill up a feedback sheet on activity and their difficulty perception.
"This is a radical reform in which children are at the centre of teaching-learning. HPC is a pedagogical tool which will enable teachers to tap the highest potential of children by mapping competencies and learning outcomes to attain the goals of health, well-being and effective communication," says Dr. Sudha Acharya, principal of ITL Public School, Dwarka (Delhi) and president, National Progressive Schools Conference which has 195 member schools. ITL Public is one of 72 schools in which the pilot programme was launched on July 1.
A positive outcome of the high priority accorded to early childhood education and FLN by NEP 2020 is that now, there's universal acknowledgement of the vital importance of structured, professionally administered ECCE. Hitherto, awareness of the critical importance of children starting to learn enjoyably through play and peer bonding was restricted to the upper middle elite classes. Now all educators are aware of its importance.
"I hope FLN is not just limited to elite private schools. Over 80 percent of the country's 260 million in-school children are in government and budget private schools. At the moment, we're just hearing about FLN but as the initiative moves forward, we are eager to participate in the FLN mission. Budget private schools will need incentives in the form of handholding, necessary training and other resources, and hopefully the government will provide a support ecosystem," says Dr. Lakshya Chhabaria, president of the Affordable Private Schools' Association, Delhi, and director of S.R. Capital Public School, Naveen Shahdara.
That some reform proposals have transformed into pilot projects even if belatedly, is welcome news.