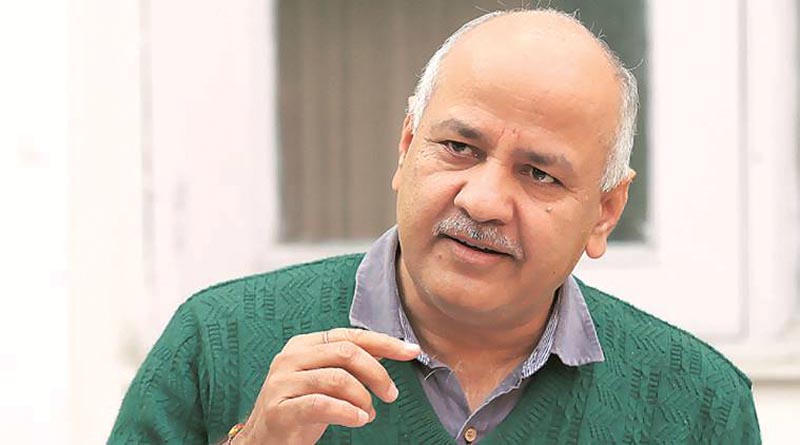 As India gradually unlocks from the 68-day national lockdown which began on March 25, the Covid-19 spike continues to climb steeply. Nevertheless, two national school boards — CBSE and CISCE — scheduled their pending school-leaving board exams for classes X and XII for the first fortnight of July. Now all eyes are on guidelines and likely dates for reopening the country's 1.5 million schools.
According to insider reports, the Union HRD (human resource development) ministry is preparing guidelines for restarting schools. The auguries are that secondary and higher secondary classes will be in the vanguard of students returning to schools. An SOP (standard operating procedure) manual centred around 33 percent daily student attendance is believed to have been finalised. The word is that schools will reopen according to the zones they are in, with those in green and orange zones the first to open. However, the guidelines will have to be cleared by the ministries of home affairs and health and family welfare.
Meanwhile, there is a substantial number of parents who are nervous and dithering on the issue of sending children, especially preschool and primary children, to school because they are convinced youngest children can't observe social distancing rules. Activist-lawyer and president of the All India Parents Association Ashok Agarwal is dead set against completion of pending examinations and early reopening of schools, and recommends automatic promotion of all students to the next higher class.
Private school promoters and managements who are losing money hand over fist due to the continuous lockdown of schools — they are not only obliged to continue to pay full salaries to teachers and support staff, as per a directive of all state governments, they are also incurring premises and property maintenance expenses — want schools to reopen asap.
On the other hand, epidemiologists, medical and health experts are wary about early exposure of children, especially preschool and primary children, to the coronavirus which is still mutating. Coterminously, educationists are worried about the social, psychological and education consequences of the prolonged break that 250 million children are being forced to take from formal schooling.
Meanwhile, although children in the metros and tier-I-II cities are maintaining learning continuity through a swift and amazing switch to digital online learning, children in tier-III-Iv cities and towns and rural India are disadvantaged by poor Internet connectivity and access to digital devices, apart from untrained teachers. Though the Union HRD ministry in association with state governments is attempting to maintain learning continuity in small towns and rural India through television and radio channels, not a few educationists are skeptical about the efficacy of these arrangements for K-X education in particular. "It's important not to be seduced by technology platforms. Online education is at best a stop-gap arrangement. Technology companies are pushing it to make money," opined Prof. R. Govinda, former vice chancellor of the National University for Education Planning & Administration and one of the authors of the RTE Act, 2009, in a recent webinar.
Even as educationists are dithering over the issue of when to reopen the country's 1.5 million schools, Manish Sisodia, Delhi state's deputy chief and education minister who has played a major role in vaulting Delhi state government schools to the top of the annual EducationWorld league table of government schools, is advocating transformation of the Covid-19 threat into an opportunity for radical reform of the country's K-12 education system.
In an open letter to Union HRD minister, Ramesh Pokhriyal, published as an op-ed essay in the annual Hindustan Times (June 6), under the title 'Covid-19: A historic opportunity to redefine the Indian school system,' Sisodia implored Pokhriyal to avail the opportunity to recast K-12 education. "We can transform schools from being mere implementers of directions from the directorate or district headquarters, to having a central role in our society. And it would be a historical blunder if we miss this opportunity by not entrusting our schools with a bigger and bolder role to prepare children for a better life and not just for lessons from their textbooks," he wrote suggesting pruned syllabuses, scrapping board exams, intensive teacher-training and transformation of schools into "happy places".
This plea made even as the HRD ministry is reportedly giving final touches to the draft National Education Policy 2019 submitted to it by the Kasturirangan Committee last May, is timely. Yet it is unlikely to make any impact on Pokhriyal who is reportedly busily engaged in the seemingly impossible task of reconciling the liberal recommendations of the Kasturirangan Committee with an education reform blueprint reportedly prepared in the Nagpur headquarters of the Rashtriya Swayamsevak Sangh (RSS), the ideological tutor and mentor of the ruling BJP at the Centre.
Meanwhile, with the ministry's mandarins dithering over the reopening of schools, the already poor learning outcomes of India's 500 million children and youth are set to go from bad to worse.
Autar Nehru (Delhi)