-Dilip Thakore (Bengaluru)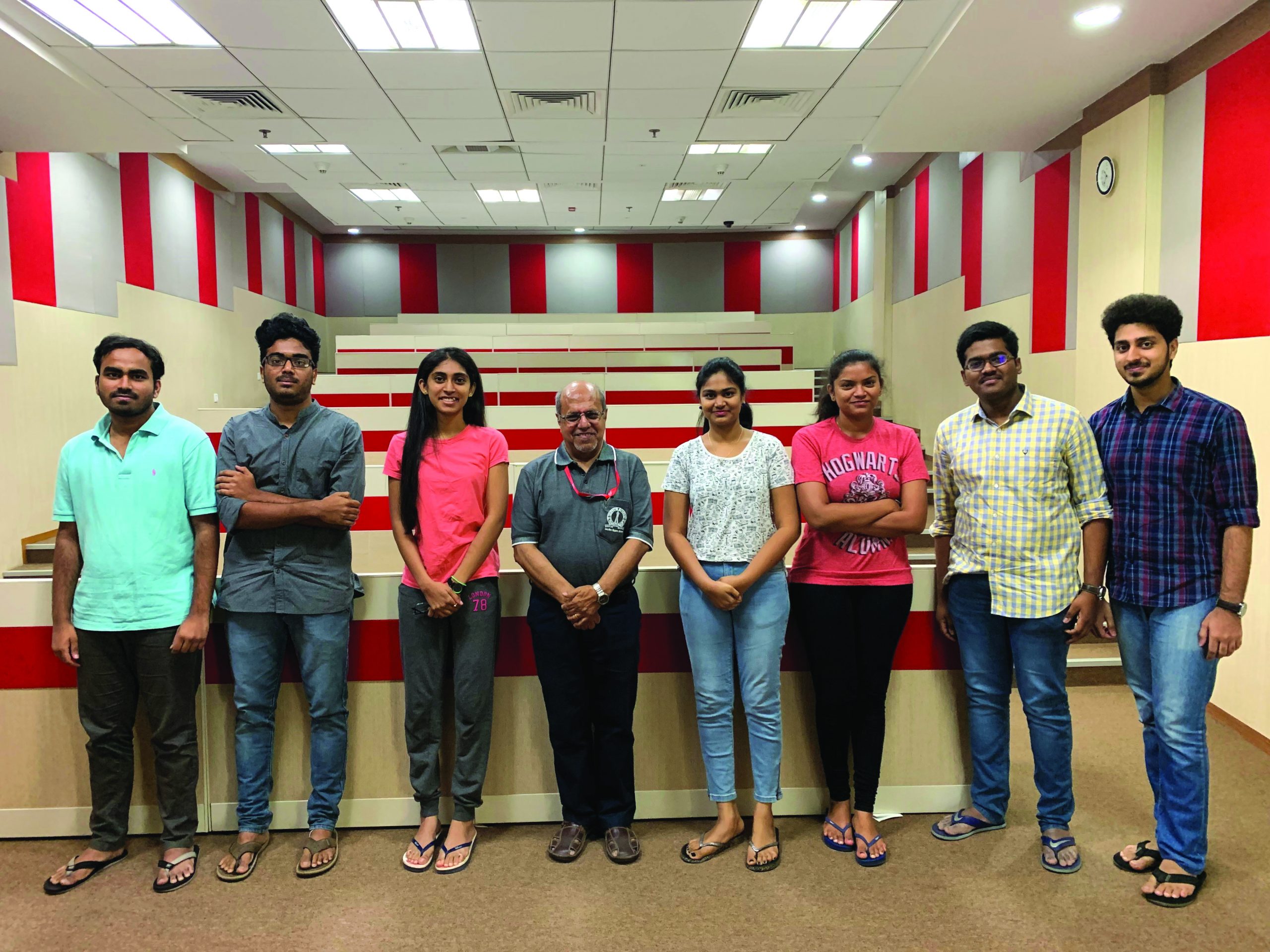 A polymath alum of Jadavpur University, Kolkata, IIT-Delhi and professor at the high-ranked IIT-Delhi for over three decades (1978-2014), Dr. Bishnu Pal is Founder-Dean of the Ecole Central School of Engineering (ECSE) of the new age, multi-disciplinary Mahindra University, Hyderabad. Promoted by the Mumbai-based Mahindra Group, the well-known heavyweight in automotives (Mahindra & Mahindra — automobiles and tractors) and IT and ITES (Tech Mahindra — IT enabled services), Mahindra University (MU) was established in May 2020 under The Telangana State Private Universities Act, 2018. Currently, it offers undergrad, postgrad and doctoral programs in engineering, business management and law, to 4,000 students mentored by 230 highly qualified faculty.
Newspeg. As Dean Academics (ECSE) of the largest school of Mahindra University which hosts over 2,500 students, Dr. Pal was recently (July) in Bengaluru to attend the International Biennial Conference on Photonics, 2023 held at the top-ranked Indian Institute of Science.
History. In 2014 Tech Mahindra signed a tripartite technical cooperation agreement with the Ecole Centrale Superlac, Paris (estb. 1829), one of France's most respected Grand Ecoles "with a rich entrepreneurial tradition since the industrial revolution era" and "the cradle of top-level engineers and executives who continue to constitute a major part of the industry leadership in France" and the Jawaharlal Nehru Technological University, Hyderabad. Four years later when Mahindra University was established, ECSE (India) was integrated into it. Within a short period, it has acquired a national reputation for turning out high-quality graduates and research scholars in engineering and applied sciences.
Direct talk. "French education philosophy is to develop engineers with strong grounding in mathematics and physics and this is reflected in the ecosystem of ECSE. This focus enables our students to develop excellent design, innovation, and entrepreneurial skills for which French engineers are known to be among the best globally, at par with the best in America. In ECSE, the core subjects of mechanical, civil, and electronics & communication engineering are supplemented with cutting edge technical education in computer science, electronics and computer engineering, artificial intelligence, mechatronics, nano technology, biotechnology, computational biology and computation and mathematics. I am confident we are well on our way to developing engineers with high-quality competence in core engineering theory and practice, supplemented with training in new emerging technologies," says Prof. Pal.
Future plans. Unsurprisingly, Pal is optimistic about the future of MU and especially its Indo-French engineering school. "The Mahindra Group has a well-established tradition of manufacturing high quality engineering goods and providing IT and ITES services. This combined with the excellent engineering education and research tradition of ECSE is certain to develop highly skilled research scholars — we already have 150 Ph D students in our campus and expect to touch the 250 mark by 2025 — for the Indian economy and industry. We have got off to an excellent start and I am very confident that within ten years, MU which has been established as a multi-disciplinary research university as per the mandate of the National Education Policy 2020 right from the start, will be a globally respected and top-ranked higher educational institution," says Dr. Pal.
Way to go, Prof!
Also read: Mahindra University School of Law organizes a webinar by Prof Timothy Lubin