Around the world and specially in deeply patriarchal countries such as India, single — divorced, widowed, unmarried or single by choice — parents, especially women, are judged harshly and stigmatised for their personal, marital and parenting choices – Shreya Iyer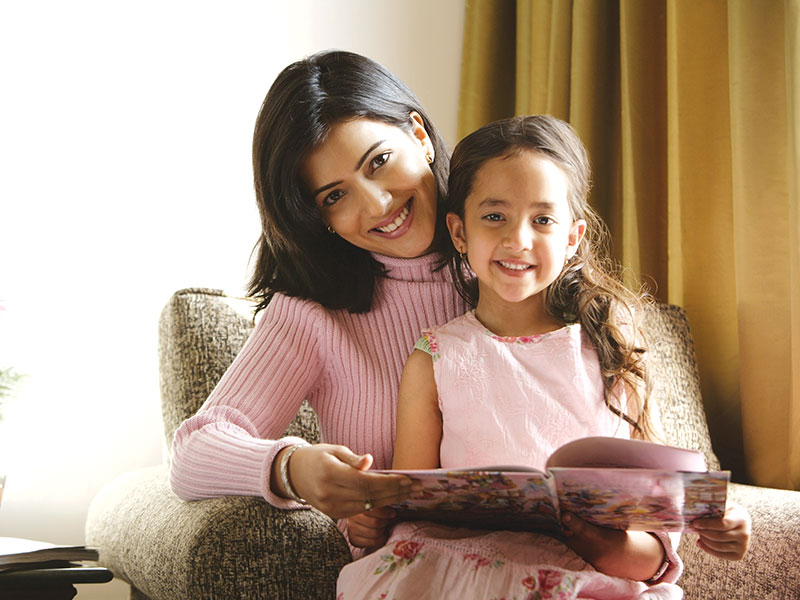 For Mumbai-based Nandini Chakravarty (45), brand strategist at a local start-up, ending an abusive marriage and starting life afresh with her school-going daughter was the most difficult decision she ever made. But looking over her 13 years as a single mother, she has no regrets. "My marriage was a disaster from the start. I was the sole earning member of the family. My husband didn't have a regular job and never shouldered any responsibilities," she recalls. "After my daughter was born, I made an attempt to move back to my parents' home but unfortunately that didn't work out. So I took up a job in a different city and started saving money, leaving my daughter with my in-laws for a few years. That was a difficult testing period."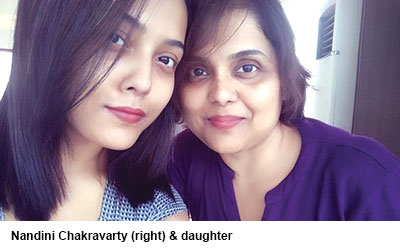 During those years Chakravarty worked in Ahmedabad, Mumbai, Kolkata and Rajkot. She recalls being "bullied" and "taunted" for her divorce and "judged harshly" for leaving her child behind with her parents. "Once, my landlady in Rajkot called up my workplace and complained to my boss that I had a failed marriage and was a single mother. I had to constantly explain and justify my decision to people around me. It was tough but I persisted with my decision. I soon moved to Ahmedabad and later to Mumbai, a liberal enlightened city in which people aren't judgemental. In fact in Mumbai, our neighbour became like a second family watching out for my daughter," she reminisces.
Nandini's story is not exceptional. Around the world and specially in deeply patriarchal countries such as India, single — divorced, widowed, unmarried or single by choice — parents, especially women, are judged harshly and stigmatised for their personal, marital and parenting choices. According to a recently released United Nations report The Progress of the World's Women 2019-2020: Families in a Changing World, which analyses diverse family structures and their impact on women, ending a marital relationship typically entails far more adverse economic consequences for women than for men. "All too often, women lose access to marital assets, resources, and even child custody" and face societal censure if not ostracism, write the authors of the report.
The report estimates that 7.5 percent of households in India are headed by single parents of whom the majority is managed by single mothers. Startlingly, in the past four years, the number of one parent households (OPH) in India — a rarity in the 1990s — has almost doubled from 4 percent in 2015 to 7.5 percent in 2020. Based on data collected from 89 countries, the UN report reveals that eight of ten single parent households worldwide i.e, 101 million, are headed by women (see box). Another report by Euromonitor International has projected that by 2020, India will have the fourth-highest number of OPHs after the US, China and Japan.
Despite this spurt in the number of OPHs in India, prompted by numerous factors including meltdown of joint families, increase in number of nuclear households, social emancipation of women, economic liberalisation, relaxation of divorce laws, among others, social attitudes have been slow to change. Most people are hostile towards single parents, especially women. From financial anxiety to juggling work with child care duties, single moms are under constant pressure to meet societal and their own children's expectations. Moreover, in deeply misogynistic and gender-insensitive Indian society, it's not unusual for divorced/widowed single mothers to be propositioned and harassed by men, who believe they are fair game for sexual predators.
In August 2018 hearing a contempt petition against the Union women and child development ministry for not following the court's direction to conduct mass massive awareness programmes about crimes against children as provided under the POSCO Act, Justice N. Kirubakaran of the Madras high court opined that "single parenting is dangerous to society" and "behavioural changes triggered in a child from lack of affection from one parent could be detrimental to society".
"Being a single parent, especially single mom, is a hard slog in India. Though education and financial independence has empowered many women to break free from abusive and unhappy marriages, Indian society doesn't readily accept single mothers who don't have strong parental support. Although these attitudes are changing — at least in metropolitan India — where single parent households are multiplying, single mothers are often judged harshly and labelled headstrong, obstinate and blamed for failed marriages. Being a single mother is emotionally draining and stressful," says Sushma Ramachandaran, a Chennai-based psychotherapist.
Though patriarchy and misogyny combine to make it especially tough for single mothers, divorced/widowed men who are single parents also face significant challenges. Sibsankar Mukherjee (48), a Kolkata-based graphic designer, who has been a single father for the past 19 years, recalls that raising his son Deepshankar was a "roller-coaster ride of more downs than ups". "My wife and I agreed to mutually divorce when my son was just a year old, and I was given custody. In those days, I was establishing myself as a graphic designer and the balancing act was very difficult since I juggled the roles of dad and mom, with no one to share parenting duties — grocery shopping, cooking, schoolwork to medical check-ups — all had to be done by me. It was very challenging and emotionally draining. But over the years, I've realised that one doesn't have to play a dual role but do the best and your child will understand and support you. Fortunately I had the full support of my parents, younger sister and friends who helped me raise my son," recalls Mukherjee.
A new 21st century phenomenon is single parenting by choice. Increasingly, successful women and men who side-stepped formal marriage, are becoming single parents through adoption or surrogacy. In 2015, the Union government's Central Adoption Resource Authority (CARA) relaxed its rules to permit unmarried women/men to adopt children. In July 2017, the guidelines were further liberalised to permit single women over 40 years of age to adopt legally with their waiting period shortened by six months — the average waiting period for prospective adoptive parents (PAPs) is two years. However, the rules forbid single males from adopting girl children.
According to CARA data, over the past four years, there's been a 50 percent increase in the number of single PAPs, especially women tendering adoption applications. In 2015-16, 412 single women registered for adoption with CARA. By end 2017, this number almost doubled to 817. Seventy-five single women adopted children in 2015-16, 93 in 2016-17, 106 in 2017-18 and 121 in 2018-19.
Gurgaon-based Subhalakshmi Nandi, a voluntary sector professional working with the United Nations, was one of the first unmarried Indian women CARA permitted to adopt a child. "Before CARA came out with its new adoption guidelines in 2015, it was very difficult for unmarried women to adopt. I did the rounds of several agencies who questioned my marital status, sexual orientation and ability to support a child. I had to fight hard to prove my capabilities as a single mother," recalls Nandi.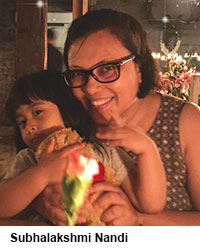 Nevertheless, Nandi believes that Indian society is gradually becoming more accepting of OPHs and single mothers. "When I enrolled my four-year-old daughter in school, I was apprehensive that she would have to answer all sort of unpleasant questions posed by teachers and classmates. I met her teacher and explained the situation. To my surprise, not just her classmates but even their mothers have been very supportive of us. Although we still have a long way to go, society is becoming more accepting of single parents and unmarried moms," she adds.
Praneeta Kapur, a Kolkata-based social worker, who adopted a girl child when she was 35, concurs. "With family structures undergoing a sea change, society and people are beginning to accept all types of households — joint, nuclear with children, DINKS (double income no kids), single parent, etc. In my own case, my parents and family supported my decision to give marriage a miss and still become a parent through adoption. The process requires mountain of paperwork, doing the rounds of courts and police verifications. But after I adopted my daughter, I moved back in with my parents because she needed a support system. Also her school's management and teachers are very supportive," says Kapur.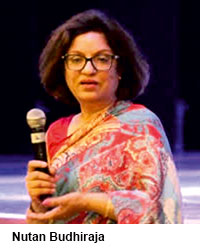 With single parent households becoming ubiquitous, the managements of progressive schools are stepping up to the plate to provide teacher training and counselling support to single parents and their children. "Family dynamics have vastly changed in India during the past three decades and children of single-parent households are not unusual. In our school, we have trained our teachers to manage children from divorced and single parent homes and refer children requiring professional support to our in-house counsellor who also counsels parents," says Nutan Budhiraja, principal of the CBSE-affiliated Learning Paths School, Mohali (Punjab).
Dr. Ratna Ghose, principal of the CBSE-affiliated Capstone High School, Bangalore, believes that parents shouldn't be hesitant about disclosing their marital status to teachers. "It is important for parents to inform the school principal and teachers about major changes in the family set-up. Open two-way communication between teachers and parents enables us to provide counselling support to children experiencing emotional turmoil," says Ghose.
With the number of single parent households — the majority of them headed by women — having doubled from 4 percent in 2015 to 7.5 percent in 2020 countrywide, the number of OPH children is certain to increase. In The Progress of the World's Women 2019-2020: Families in a Changing World, the United Nations appeals to governments, women's rights activists, feminists, companies and education institutions to legislate and implement women-friendly laws and practices. It recommends governments worldwide to "ensure high-quality, accessible public services to support families and gender equality; put in place family laws based on diversity, equality and non-discrimination; guarantee women's access to adequate, independent income; and support families to care by providing, time, money and services."
Amen.
Guidelines for single parents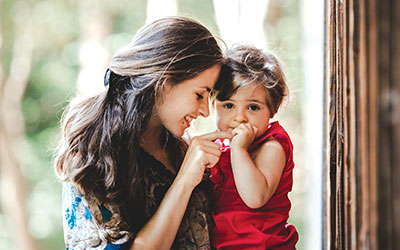 Sushma Ramachandaran, a Chennai-based psychotherapist, provides one parent households useful child rearing advice.
• If you are divorced and/or have ended an abusive marriage, make conscious attempts not to pass on the bitterness you may have towards your spouse or the opposite sex, to children.
• Insulate children from marital arguments and confrontations. It generates emotional insecurity.
• Don't stress yourself out by attempting to discharge the role of two parents.
• Don't overprotect and over-indulge children to compensate for the lack of another parent.
• Create a sound support system — grandparents, friends and extended family — who can provide child rearing support.
• Show your love. Remember to praise your children and set aside time every day to play, read or simply talk with them.
• Abolish guilt from your vocabulary.
• Be consistent with discipline and set clear limits and rules.
Celebrity Bollywood single parents
Bollywood celebrities such as Sushmita Sen, Tusshar Kapoor, Ekta Kapoor and Karan Johar, who are single parents, have helped make single parenting socially acceptable.
Neena Gupta

An accomplished theatre, film and television actress, Neena Gupta became one of the country's first celebrity unmarried single moms in the 1980s. After a failed relationship with West Indies test cricketer Vivian Richards, she raised her talented daughter Masaba on her own.
Sushmita Sen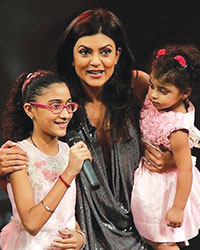 Bollywood actress and the first Indian to be crowned Miss Universe in 1994, Sushmita Sen chose to become a single mother at 25 years of age when she adopted a baby girl Renee in 2000 after a prolonged legal battle. Ten years later in 2010, she adopted yet another girl, Alisah.
Karan Johar
Actor, director, producer, screenwriter, costume designer and television host, Karan Johar became a single parent to twins Johar and Roohi through surrogacy in 2017.
Tusshar Kapoor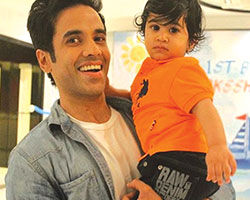 Bollywood actor, producer and son of veteran actor Jeetendra, Tusshar Kapoor chose to become a single parent at age 40 to Laksshya who was born through surrogacy in 2016.
Ekta Kapoor

Following in her brother Tusshar's footsteps, television czarina and film producer Ekta Kapoor chose single parenthood at age 43 when a boy Ravie was born through surrogacy in 2019.
Also read:
Protecting children from divorce trauma