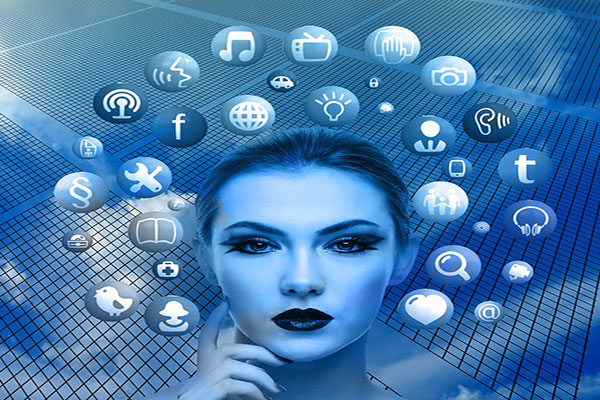 Continuous improvements and innovation in personal technology and growth of online communities have redefined what it means to be social, and consequently this is re-exploring what it means to teach and be taught. Social media websites like Facebook, Twitter, LinkedIn, Google+ and Pinterest push people to connect, share information, collaborate and develop relationships. However they can also give the means to wander without direction, discovering people and information that may not serve any value when it comes to learning.
Having said that, there is no denying the fact that people have actually woven these networks into their everyday lives to build and maintain multifaceted maze of professional and personal relationships. About 72 of all internet users are now active on social media and out of this, 18-29 year olds have an 89 percent usage. Even the 30-49 year olds group sits at 72 percent and almost 60 percent of 50-60 year olds are active on social networking sites too. If global trends are to be believed, as per com score, the time spent using social tools by young audience increased by more than 62 percent (from 1 out of 13 minutes to 1 out of 8) between 2011 and 2012. This means use of the more traditional web, fell by more than 500 million hours during the same period.
This show that todays active web users or digital natives are demanding pupils who would prefer to be benefited from social networking. Even researchers and academicians are observing the benefits of social networking in higher education. Therefore there is need to explore how best these social networking technologies can be utilised in educational settings given the background that close to 100 percent of university as well as under-graduate students now spend most of their time on social networking sites.
The primary edge that learning through social networks provide is two-way interactive communication, engaging the users, something which the multitudes of e-learning platforms hitherto failed to offer.
Learning can be course centric as well as informal, without a pre-defined leader or curriculum, when topics originate organically from the learners themselves-for example, a group of students who get together to study for an upcoming test or just learn something new and interesting. They can collaborate and get their queries answered by the best of minds in the space, ranging from students, professors as well as non-academicians. Many websites and apps have pre-defined filtering tools in place to whiz out non-credible and non-valuable information and sources from which they originate.
Nowadays, a lot of social learning portals are coming into existence with single focus to satisfy the learning hunger of the youth and facilitate knowledge swapping among the audience. These portals operate on the idea that 'Everyone is a teacher and should contribute the best of their knowledge with others. Couple of similar platforms are already making noise in the west are EFL Classroom 2.0 – a community of thousands of English learners and teachers; Life Pulp – a social networking website put together to enrich the user skills via a great deal of motivational and inspirational content and help individuals better their lives and achieve their goals.
Observing the need for a parallel network for the enthusiasts of Science and Mathematics, Function Space was incepted in year 2013. Grasping science concepts is an iterative process which requires learning, problem solving and getting doubts solved by subject experts/peers. Function Space offers ability to do all these things at one place. You can browse through thousands of video lectures, books, articles or use specially developed learning tools. You can get you doubts solved by the students and professors from MIT, Stanford, Princeton, Caltech, Cornell, Berkeley, UCLA, IITs, IISc,and various other prestigious universities (users from over 190 countries).
Establishing education based social networks which are non-commercial is another hook which is making them popular amongst the student fraternity. Further, a lot of e-platforms are giving special focus to address the privacy and safety concerns of educators, academicians which allow the experts as well as non-experts to fully exploit the space.
To sum it up, these platforms are serving the crying need to make web more productive and help in developing 21st century competencies. How best people can utilise their presence on the social media is totally upto them. Social networks for learning is not just a fad that will die out soon enough, it is the future.