Covid 19 and its variants have ensured that the education sector remains in crisis. With learning loss, unavailability of technology, schools shutting down, many students have been forced to discontinue education. While others are still running the show, several trends during the past year have shown that this sector has metamorphosed and is still changing. Industry leaders are, however, optimistic and are looking forward to a new year, with although "new normal " and new methodologies yet a new vigour to overcome the challenges and help students shine. Let's take a look at what Industry experts have to comment:
"Incubation Centers, Innovation Labs & Ideation Spaces will be a necessity in the forthcoming times in educational institutions. Beyond the realms of rote learning, the domain of education has to be transformed into a dynamic ecosystem for learners. In 2022, we hope to create opportunities that students can use as a springboard to grow exponentially and create a better world."- Mukesh Sharma, Chairperson & Director Prometheus School, Noida.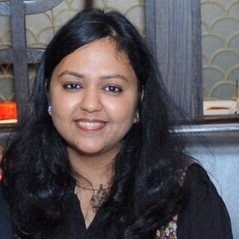 "As education technology has changed at a rapid pace, it has also changed how teachers relate to their students and their classrooms. With a plethora of information easily available, students today have the necessary modern tools to discover facts and knowledge on their own. This has led to an evolution where teachers act as facilitators, helping students understand how to learn, love learning, and how to uncover and understand the information they find. As a consequence, the need for trained teachers will increase in the coming years. Upskilling of teachers will not only give them the necessary edge to remain relevant skill-wise but also provide the confidence and self-esteem which helps them be more effective educators."-
Surabhi Goel
, CEO, Aditya Birla Education Academy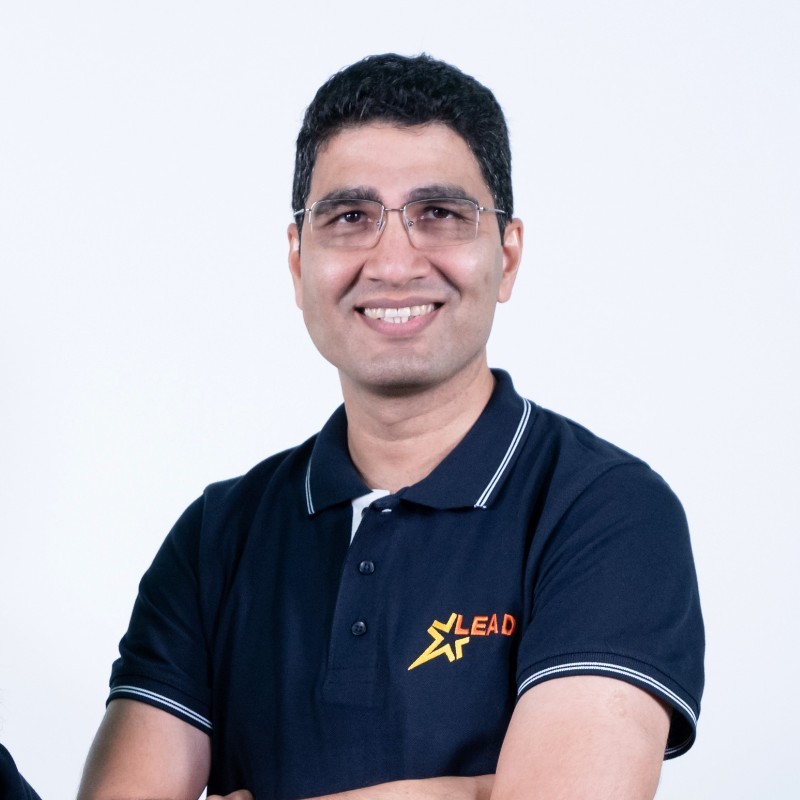 "In 2022, we need to focus our efforts on solving the core education problem at schools through school edtech. It's time we shift the conversation from app downloads, DAU/MAU, hours streamed, etc. to core student metrics on learning outcomes. And we need to treat schools as essential services. Schools should never be closed just like hospitals. We need to find ways to keep students learning because our future is at stake!"- Sumeet Mehta, CEO, and co-founder LEAD.
"The National Education Policy (NEP) launch last year was a milestone in Indian education. However, there is no state-level or board-level implementation of NEP guidelines yet. Another major miss of this year was the wide-scale shutdown of budget schools as many parents lost their jobs due to covid and hence were unable to pay the school fees and were forced to send their kids back to government schools. For 2022, the EdTech funding may slow down as valuations are extremely high & dominant market players have been identified in each education sub-segment. This is similar to funding trends in other tech sectors where the largest 2-3 players take up most funding. The pandemic changed our outlook towards education. Everything went online, yet not everyone could benefit from it. The states might start accepting hybrid learning & tech-oriented education models in core schools/colleges to overcome this challenge." – Dr Akhil Shahani, Managing Director, Thadomal Shahani Centre for Management, Shahani Group and CEO, ask.Careers
"The pandemic has catalysed the role of ed-tech in democratising quality education at scale. Edtech is reimagining learning through data analytics, immersive and emerging technologies. The coming year will witness the penetration of these trends, with user experience at the heart of the learning process. Collaborations among various education and ed-tech organisations along with industry-academia partnerships will see a significant uptick to bridge the skill gap." – Akshay Munjal, Founder and CEO, Hero Vired.
"2021 was the year of a comeback as most countries started to get back to normal functioning and reopening their borders for students. This resulted in nearly 800,000 new student enrollments in abroad universities from India – a new record. 2022 brings many more opportunities for international students and the opening of Australia and New Zealand will further fuel the demand from students."- said Piyush Bhartiya, Co-Founder and CEO, AdmitKard- edtech for higher education abroad.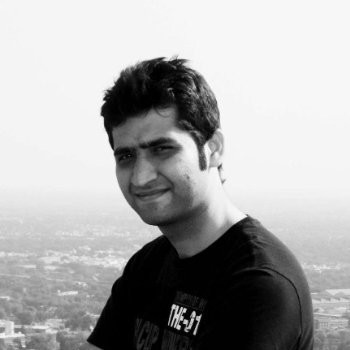 "Continued pandemic led disruption in 2021 has skyrocketed the learner adoption for online solutions and e-learning has gained momentum from tier-1 to tier 2&3 towns of the country. This has expanded the market by millions of learners who are seeking quality education at affordable price points and players who are building quality solutions for this audience are finding themselves in the middle of a lifetime opportunity," Ankit Maggu, Co-Founder, Geekster.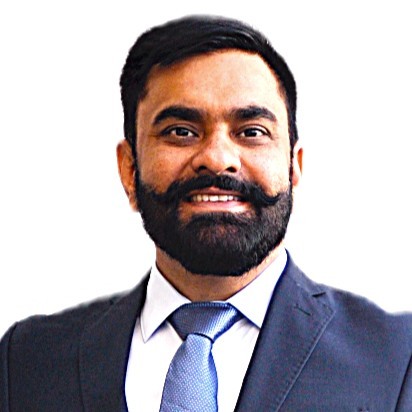 "The coming times, 2022, and beyond present many exciting opportunities for the sector that will begin to move towards consolidation. I think soon we will be hearing of slews of acquisitions/buy-outs in the space. The Bharat segment specifically, will witness increased attention by key players owing to the vast opportunity it presents in terms of the significant user base, as well as owing to the increase in adoption of frontier technologies like AR that will further disrupt and democratize the EdTech landscape. Personally, I think some very interesting times await for the EdTech sector in general, and Pariksha in particular as we prepare for explosive growth and intensified competition. Those who conflate technology with successful outcomes will be at the forefront of this brave and exciting new normal." – Karanvir Singh, Founder and CEO, Pariksha.
"2021 was expected to be the year where the ed-tech sector would see the adoption of hybrid learning & solutions for students & related stakeholders. These hybrid models have enabled students to get access to more personalization and increased flexibility in learning; which was much needed! Given our vision to shape the career guidance landscape, we at Mindler introduced career guidance solutions that added a layer of experiential learning for our students. We also laid a lot of emphasis on empowering educators through programs that would enable schools to create a comprehensive career guidance ecosystem in their institutions. One of our biggest learnings in 2021 was that students' learning styles are undergoing a massive change and innovations focused on student engagement and empowerment will be the way forward. Adoption of technology we have seen over the last 2 years in the ed-tech space is just the beginning and in the coming years, I expect more innovative solutions which focus on blending the use of technology to aid learning and empower students within the existing framework of schools. With the classroom environment expected to evolve in a big way, we believe career-oriented and outcome-based learning will be the emerging trend in 2022." – Prateek Bhargava, Founder and CEO of Mindler.
"2021 has been a year of change for the world of EdTech and FinTech, owing to the Covid-19 pandemic. India's online education market has become the second-largest in the world and is expected to be worth more than USD 3.5 billion by 2022—almost five times the growth since 2019. With~ 40% of the Indian population between the ages of 21-44 years and unprecedented growth in the use of new technology, across Industries, the need for reskilling and upskilling the existing employees will become essential to create bespoke maps which will orient the current and upcoming workforce towards the jobs of tomorrow where they will be able to thrive. All these will further boost the demand for education financing in India. Riding this growth wave, we aim to establish Eduvanz as an ecosystem for learners that encourages trusted relationships between us and our financial partners, institutional partners, investors, and learners." – Varun Chopra, CEO, Eduvanz.
"The Ed-tech industry in India has witnessed tremendous growth last year during the pandemic due to the shift of offline education to online across India. We have seen the emergence of new startups in the education sector providing education to students with AI, Animation technology enriching the learning experience of students. Upskilling courses will be in demand next year as the Executive employees have to upskill on a regular basis to be relevant to their respective industry. With such a high demand of education in 2021 Fintech companies have found the right opportunity to finance education of students for K-12 ed-tech, upskilling and job-ready courses sectors." – Manan Khurma, Founder and Chairman at Cuemath.
The introduction of new-age technology and consumer adoption has led to an exponential rise of learners opting for online learning in India. We're seeing a staggering rise in course enrolments for our data analytics program by (30%), new-age banking programs by (60%), online MBAs by (20%), and our IIT and IIM courses by a whopping (60%). Our learners are mostly looking for high-quality education, a great learning experience, and earning certifications from the premier institutions that we've partnered with. They are looking for industry-specific training that is practical, flexible and makes them eligible for high-paying jobs. The number of women learners on our platform has grown significantly and there is a (30%) increase in women opting for our data science and new-age software engineering programs which appears to be a positive trend. The EdTech industry in India is expected to grow at a 52% CAGR which makes me confident that these numbers will continue to rise steadily. On the basis of these learnings, we plan to launch more programs to meet the growing demand for professionals with industry-specific skills. – Sonya Hooja, Chief Operating Officer and Co-founder at Imarticus Learning.
Also Read: Top education news stories of 2021
National
,
News