The Union Budget 2023-24 announced by Finance Minister Nirmala Sitharaman in New Delhi today mentioned some important allocations related to the Education sector including envisioning teachers' training, establishing 157 new nursing schools, introducing new programmes for training in medical equipment, setting up of three centres of excellence for artificial intelligence in top educational institutions and 100 labs in engineering institutions for developing applications using 5G services, recruiting 38,000 teachers and support staff in the next three years for 740 Eklavya Model Residential Schools and others.
The Ministry of Education allocated Rs 1.12 lakh crore as compared to Rs 1.04 lakh crore last year. The Department of School Education got Rs 68,804 crore and Rs 44,094 has been allocated for Department of Higher Education.
The allocation for school education has increased by eight per cent from Rs 63,449 crore (Budget Estimate) in 2022-23 to Rs 68,804 crore in 2023-24. The allocation for higher education increased by 7.9 per cent from Rs 40,828 crore (Budget Estimate) in 2022-23 to Rs 44,094 crore in 2023-24.
Here is what Educators feel on Union Budget 2023-24:
Speaking about teacher training programmes and the nationwide apprenticeship programme, Prof. Madhushree Sekher, Dean, School of Vocational Education, Tata Institute of Social Sciences, Mumbai, said, "The nationwide apprenticeship program and the PM Kaushal Vikas Yojana 4.0 will empower and inspire countless young people to sharpen their abilities for more promising career prospects. Meanwhile, this budget brings cheer to the teaching community as they will undergo training through innovative teaching methods, curriculum transformation, continuous professional development, and the implementation of ICT. The establishment of an additional 30 Skill India International Centers, offering cutting-edge programs in fields such as coding, AI, IOT, mechatronics, drones, and the enhancement of various soft skills, as announced in this budget, is a phenomenal initiative. The budget as a whole is a positive step towards the growth and advancement of the vocational education within the education sector."
Talking about University Grants Commission's recent announcement that foreign universities would be soon allowed to set up campuses in India, Francis Joseph, co-founder of School Leaders Network (SLN) Foundation who also has over 25 years experience in education management, said, "To attract foreign universities one needs proper environment and various processes are involved in it. I had expected the government to throw some light on this. Apart from this, my expectations regarding setting up 30 Skill India International Centers and teachers' training through innovative teaching methods, curriculum transformation, continuous professional development have been catered to and it was something I knew they would be focusing on. Considering the fact that this government is going for the Lok Sabha elections in 2024, these were my only expectations in the education sector."
While many seem to be satisfied with the Budget announcement, Piyush Kumar, Regional Director- South Asia and Mauritius, IDP Education says that it would have been ideal if the government could reduce the interest rates on education loans as Indians are the largest population who studies abroad. "With India becoming the fifth largest economy in the world, it lays a robust foundation for future growth, allowing bright and deserving students to dream big and pursue international education. In my opinion, the budget for 2023 is focused on making wise digital investments across all sectors, not just education, and we wholeheartedly welcome this initiative. Indians are also the highest-earning diaspora with the largest remittances in the world, and many of these people went abroad for studies. It is expected that in 2024 the number of Indian students studying abroad will go up to 1.8 million." says he.
Commenting on envisioning of teacher training that will be re-envisioned through innovative pedagogy, curriculum, continuous professional development and ICT implementation, Ramya Venkataraman, Founder & CEO at Centre for Teacher Accreditation (CENTA) said, This is a very welcome move since many states are passing policies to use the CENTA certification in teachers' promotion as a more objective way to promote teachers based on merit. In the past, it was more related to only training whereas now "certification" being a very specific term in the Union Budget, it is sure to encourage merit-based career growth for teachers.
Alison Barrett MBE, Director India, British Council said,
"The Union Budget 2023 focuses on education and skilling as key growth drivers for inclusive development; this is being addressed not only through the deployment of research and development and technology but crucially through teacher recruitment and training, and increased access to books and material to all corners of the country through the National Digital Library. Foundational literacy and access to education provided through skilled teachers has been highlighted as a priority in the NEP 2020, for India to effectively prepare its growing young population for the future. We are confident that these developments will accelerate the implementation of the NEP 2020, and we remain committed to partnering the government and education sector in India to enable young Indians."
"The budget has ushered a slew of initiatives by emphasising the National Education Policy's skilling outlook. We welcome the move and expect public-private cooperation to meet the goals of this initiative, accelerating India's transition to an Industry 4.0 economy. The three AI centres of excellence to enable 'Make AI for India' and 'Make AI work for India' will benefit the development of digital infrastructure and skills in India. At a time when skilling and reskilling are critical for India's youth, the government's recognition of the need for skilling is an encouraging move for the Higher Education and H.EdTech sectors. However, we continue to believe that lowering the GST on professional learning programmes would have made modern learning more accessible and affordable, assisting millions of learners in becoming future-ready."
Prof. Srivardhini K Jha, Chairperson, IIM Bangalore, NSRCEL, said, "I applaud the government for taking a comprehensive view of what is needed to support innovation and entrepreneurship, the key growth drivers of our economy. The budget allocates significant resources to nurture entrepreneurship using a three-pronged approach – laying a strong foundation with new digital public infrastructure (e.g. Agriculture) and expansion of existing infrastructure such as Digi Locker; Building innovation capacity in the ecosystem by investing in centers of excellence for agriculture, AI and others; lubricating the start-up ecosystem by embracing trust-based governance and allocating funds to accelerate ventures in priority sectors. Overall, it promises to seed and nurture entrepreneurship across the board, but much depends on the pace of implementation."
Commenting on the announcement to establish a national digital library, to strengthen teacher training via innovative pedagogy, integration of ICT, Radhika Shrivastava, Executive Director, FIIB (Fortune institute of International Business) said, The decision to transform the District Institutes of Education and Training (DIET) into vibrant institutes of excellence and establish a National Digital Library for children and adolescents will serve as a stepping stone for improving foundational literacy and numeracy among children. Facilitating states to establish physical libraries at the panchayat levels and offer access to national digital library resources will further create a conducive learning environment and nurture communication and creative skills among students. Overall, the Union Budget 2023 unveils some key actions to overcome the learning losses of the Covid-19 pandemic, fueling the digitization of education and driving uniform delivery of education in the country. These announcements are expected to fast-track the implementation of NEP 2020 and achieve its end objectives.
Nishant Patel, Founder & CTO, Contentstack, said, It is heartening to note that entrepreneurship is getting continued attention at the policy level. Among other announcements, I will call out the expansion of scope DigiLocker, which is an excellent initiative toward paperless governance. The expansion in scope will facilitate greater record-keeping and quicker exchange of information with various authorities, regulators, banks, and enterprises as necessary. The objective of eliminating or minimizing the use of physical documents in itself will greatly enhance the effectiveness of service delivery wherever individuals and companies need document-based decision-making and authentication. Esp. for entrepreneurs and startups, it will be a very important initiative so that they could meet compliances and find quick access to financial services."
Dharmil Bavishi, Co-founder at Bullspree, a Financial literacy and stock market investing app, said, "The Union Budget takes a much needed step in the process of achieving equitable distribution of wealth. Financial literacy is the foundation of a sound financial future, and it is the need of the hour. The more individuals understand money and the investment instruments to manage and grow their incomes, the better equipped they will be to take informed decisions and secure their financial future. I'm glad that the finance minister talked about financial literacy. Such fiscal incentives are bound to help narrow the income gap among genders in our country. In addition, having a fully functional KYC system to meet the needs of digital India is a fantastic step because it simplifies life. It removes the need for physical document submission and verification, making the process more efficient and comfortable for businesses by reducing the time and effort required to make changes. The simpler process will help more individuals come into the digital transactions fold."
Gaurav Tyagi, founder of Career Xpert, said
, The Finance Minister in her presentation stated that 157 new nursing colleges would be set up across 4 major locations in India. This will open up new opportunities for students across the country. The government has also proposed a plan to increase health expenditure by 2.5% of the total gross GDP. Moreover, emphasis will be laid to develop research facilities across various ICMR labs throughout the country. Various new projects have been devised to promote pharmaceutical research. The new budget has also focussed on various multi-dispensary courses which would enable better medical facilities across the rural areas. Compared to the previous year this year's budget is overall student-centric as it will provide maximum benefit to thousands of medical aspirants across the nation. Moreover, the budget will also benefit the teachers and mentors as more and more emphasis will be given to providing quality training sessions to them.
Prof. Rudra Pratap, Founding Vice- Chancellor of Plaksha University said, "The Union Budget, 2023 deserves a sure thumbs up given its foresight in addressing the existing skill deficit and thereby empowering the youth through a two pronged approach of employment generation and simultaneous upskilling. The emphasis on aligning courses with industry expectations and demand is a sure-footed step towards preparing future and industry ready students, something we at Plaksha remain committed to and share in terms of our purpose and academic orientation. The introduction of labs in engineering institutions shall surely catalyse more research centricity and help strengthen innovation. In a nutshell, the budget addresses a host of extremely relevant and carefully considered initiatives that are collectively poised to channelise the education system towards improved quality and career readiness."
Harsh Bharwani, CEO & MD at Jetking Infortrain said "Union Budget 2023 gives the much-needed boost to the lower middle class and middle-class section of the society. Revised tax rebate is a celebrated move as it will give them chance to invest more in their children's education which will help in the up-skilling and making them industry ready. Make AI in India and Make AI Work for India, would undoubtedly benefit students interested in the subject of AI, since the new laboratories will allow them to explore their skills and become industry ready. With efforts aimed at digitalizing Indian education, this is a promising step forward for the country's future, as it will assist pupils in developing their talents, upskilling, and reskilling."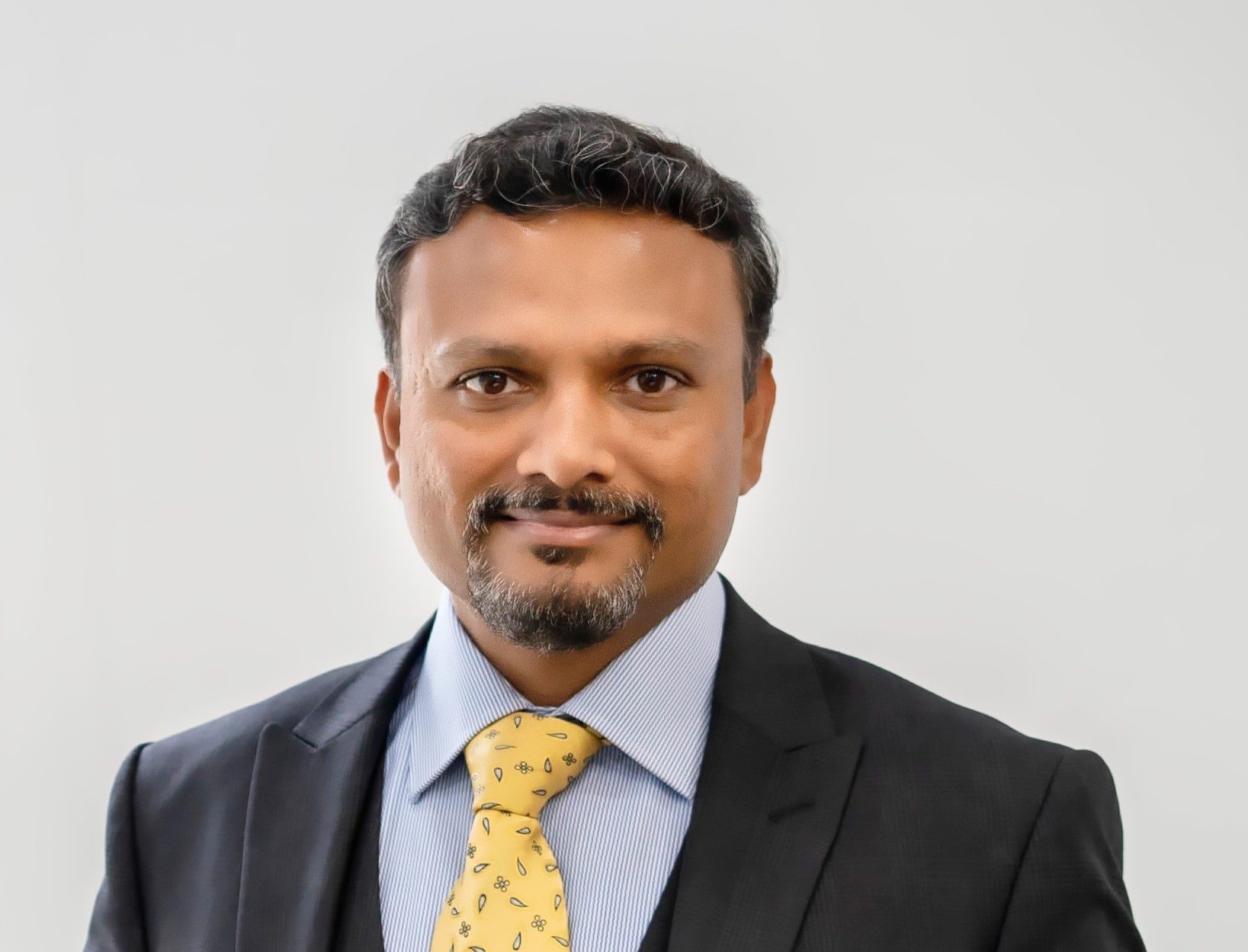 Raj Mruthyunjayappa, Chief Digital Officer and President- India, Anthology Inc. said, The proposal to set up Centres of Excellence in Artificial Intelligence in educational institutions is a case in point. Recognising AI as a tool to elevate our educational standards can be seen as an example that could be emulated by other emerging markets. The plan to establish Skill India international centres across states for our youth to tap international opportunities is another novel move. Continued spend on skills through Pradhan Mantri Kaushal Vikas Yojna 4.0 is also a welcome move. We need to continue the good work on skill programs over the next few years. The government has also recognised the need to reverse learning loss caused by the pandemic and has expressed its desire to further encourage digital modes of learning and has increased allocation for school education by 8 per cent.
Also Read: Budget 2023: Supplementing & complementing the education sector
National
,
News