With pre-primary education hit hardest by the pandemic lockdown for the second year in succession, we are obliged to publish a truncated survey. C fore personnel interviewed 3,205 sample respondents to rate preschools in six cities on ten parameters of early childhood excellence
One of the conspicuous successes of EducationWorld, ambitiously launched in November 1999 with the mission "to build the pressure of public opinion to make education the #1 item on the national agenda," is that it has impacted the vital importance of professionally administered early childhood care and education (ECCE) upon the academy, policy formulators and the public.
Today it's difficult to believe that a decade ago there was little awareness in the academy and government that good quality ECCE is critically important because it builds the foundation of all future learning. In the new millennium, James Heckman, a Nobel Prize winning economist, posited that a dollar spent on professionally provided ECCE saves $16 in higher education because students provided quality early childhood education are mentally and emotionally equipped to absorb knowledge and grasp abstract concepts with greater speed and facility.
Therefore in 2010, your editors conducted the first ever ratings and ranking of private pre-primaries, aka preschools — some of them of over 50 years vintage but almost totally unknown beyond their civic ward limits — in India's major cities. The annual ranking surveys were followed up with star-studded seminars, workshops and conferences at which ECCE experts of international and national renown called attention to the crucial role of scientifically designed, play-based, interactive curriculums and global best practices, and India's most-reputed ECCE providers networked and exchanged notes.
Thus far, EducationWorld has conducted nine national surveys rating preschools on selected parameters of pre-primary education excellence and ranked them inter se in 16 cities and towns of India. Moreover, we have staged an equivalent number of national ECCE Awards nites at which hitherto totally ignored promoters, principals and teachers of top-ranked preschools across the country were certified and celebrated.
It is also pertinent to note that private preschools apart, since 2018 we have been rating, ranking and celebrating the country's best government-managed anganwadis — essentially nutrition centres for newborns and lactating mothers promoted by the Central government since 1976 — that also provide a modicum of early childhood education. Currently, there are 1.6 million anganwadis operational countrywide which provide rudimentary ECCE to 85 million of the country's 165 million children in the 0-6 age group. Thus far over a decade, your editors have been championing the cause of universal professionally provided ECCE for youngest children in all strata of society.
Persistent championing of universal ECCE by your editors has paid off, even if belatedly. The new National Education Policy (NEP) 2020 accords high importance to formal ECCE for infants. It proposes replacement of the current national 10+2 primary-secondary and higher secondary schools system with a 5+3+3+4 system incorporating five years of foundational education — including ECCE — for all children in the 3-8 age group.
Unfortunately, because of India's unwarrantedly prolonged lockdown of all education institutions from preschools to universities aggregating 16-18 months — the longest freeze of education institutions worldwide — prompted by the Covid-19 pandemic outbreak and commensurate disruption in industry, business and the media, the EducationWorld calendar has also been disrupted. Although for the past ten years, we have been publishing full-fledged EducationWorld India Preschool Rankings league tables rating and ranking the best preschools in 16 cities/towns, with pre-primary education hit hardest by the lockdown for the second year in succession, we are obliged to publish a truncated version of EW India Preschool Rankings 2021-22 in this issue.
"With the national lockdown of education institutions having stretched to almost 18 months and preschools remaining shuttered the longest, this year again the survey of the most reputed preschools is restricted to six cities where there is greater awareness and appreciation of high-quality preschool education, viz, Delhi, Mumbai, Kolkata, Chennai, Bengaluru and Hyderabad. For this limited survey, our field personnel interviewed 3,205 sample respondents comprising SEC (socio-economic category) 'A' parents with at least one child in pre-primary education and preschool principals and teachers. Respondents were asked to rate the most-reputed preschools in their cities/towns on ten parameters of pre-primary education excellence including teacher welfare, leadership, teacher competence, curriculum and pedagogy, infrastructure, safety and hygiene and parental involvement with higher weightage accorded to some parameters.
"Moreover in light of the prolonged close-down of preschools since March 2020 and children obliged to learn from home, we have retained the parameter of online interaction given weightage of 100," says Premchand Palety, promoter-CEO of the Centre for Forecasting & Research (C fore, estb.2000), the reputed market research and opinion polls company that has been partnering with EducationWorld to conduct the pioneer annual EW India Preschool Rankings since 2010.
"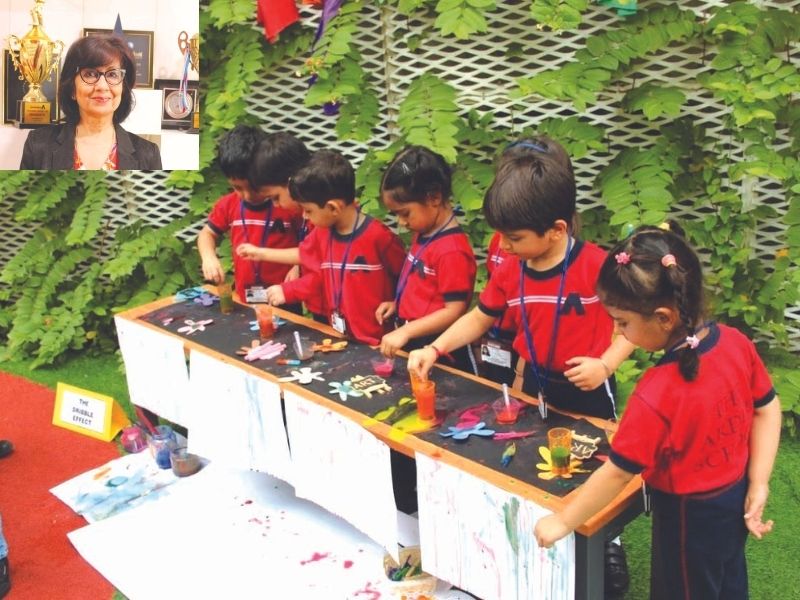 We are delighted that in the difficult pandemic year, we have been promoted to #1 rank in the national capital. This is a vote of confidence in our philosophy of ensuring children learn by doing with the support of our highly qualified early childhood educators and mentors. I am pleased that during this long period of closure, we successfully continued our children's education through virtual and asynchronous learning in collaboration with Microsoft, and ensured life skill development through virtual Montessori tools. Credit for our promotion should rightly accrue to our teachers who adapted to online teaching to ensure that teaching-learning is engaging and effective" — Chanda Raisinghani, president and trustee, The Ardee Schools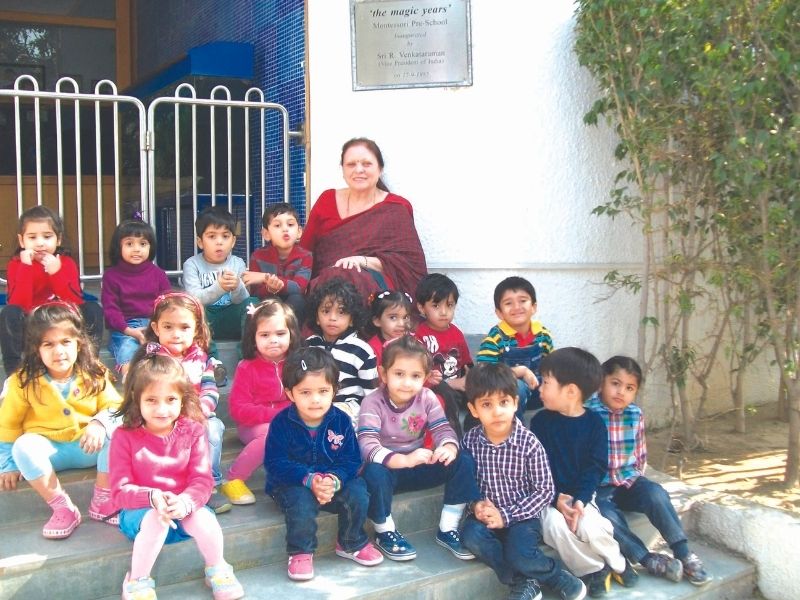 "I am delighted that Magic Years is ranked Delhi's best preschool for the third year. Through the pandemic lockdown, we worked very closely with parents to ensure learning continuity for our children at home. Every fortnight, we send Montessori learning kits to parents to teach at home and our teachers continuously monitor children's progress. This system of children learning-by-doing through Montessori materials has worked better than online classes. Now since we restarted in-school classes, we have installed air purifiers and maintain strict adherence to all Covid protocols" — Shirley Madhavan Kutty, founder-principal, The Magic Years — A Shiv Nadar School, Vasant Vihar
To compile the ew india preschool rankings 2021-22 league tables of early childhood care and education (ECCE) institutions, 300 preschools were shortlisted by EducationWorld, of whom 239 were sufficiently well-known to be assessed by the respondents base comprising 2,783 SEC (socio-economic category) 'A' parents with at least one child in preschool, and 422 principals/teachers, across 10 parameters of ECCE excellence.
Sample respondents in six cities were asked to rate preschools in their civic limits on 10 parameters — competence of teachers, individual attention to students, value for money, leadership quality, parental involvement, curriculum and pedagogy, infrastructure, safety and hygiene, online interaction and teacher welfare and development.
The scores awarded under each of these 10 parameters were aggregated to rank the most preferred preschools under two categories — proprietary and franchised — in six cities. The rankings of Delhi's Top 10 preschools (across proprietary and franchise preschools) under each parameter of ECCE excellence are set out below.
"It's gratifying that Besant Montessori has been restored to its #1 rank. The sincere hard work of our teachers — motivated, inspired and nurtured by our late 'Aunty' Dolly Wadia for over five decades — is paying off. The Covid pandemic has been a difficult time for us as Montessori pedagogy is based on encouraging children to learn-by-doing in open spaces. During the first year of closure, the shift to online learning posed many problems, however we are confident of doing better while remaining committed to Montessori pedagogies. We have also made note of activities which cannot be taught online, and plan to prioritise them once in-person schooling begins" — Arundhati Choudhury (centre right), Montessori head, Besant Montessori School, Juhu, Mumbai.
Reaffirmation of our #1 ranking in 2021-22 is very special because during the past two years of the pandemic, we have experienced hard times. Conducting online classes for young children is a difficult proposition because toddlers have little patience to sit through impersonal online sessions. But our teachers have innovated and designed experiential and enjoyable activities to engage children virtually. I would also like to thank our parents for their whole-hearted support to enable learning continuity of our children" — Reshma Kukreja, owner, Kangaroo Kids, Chembur, Ghatkopar.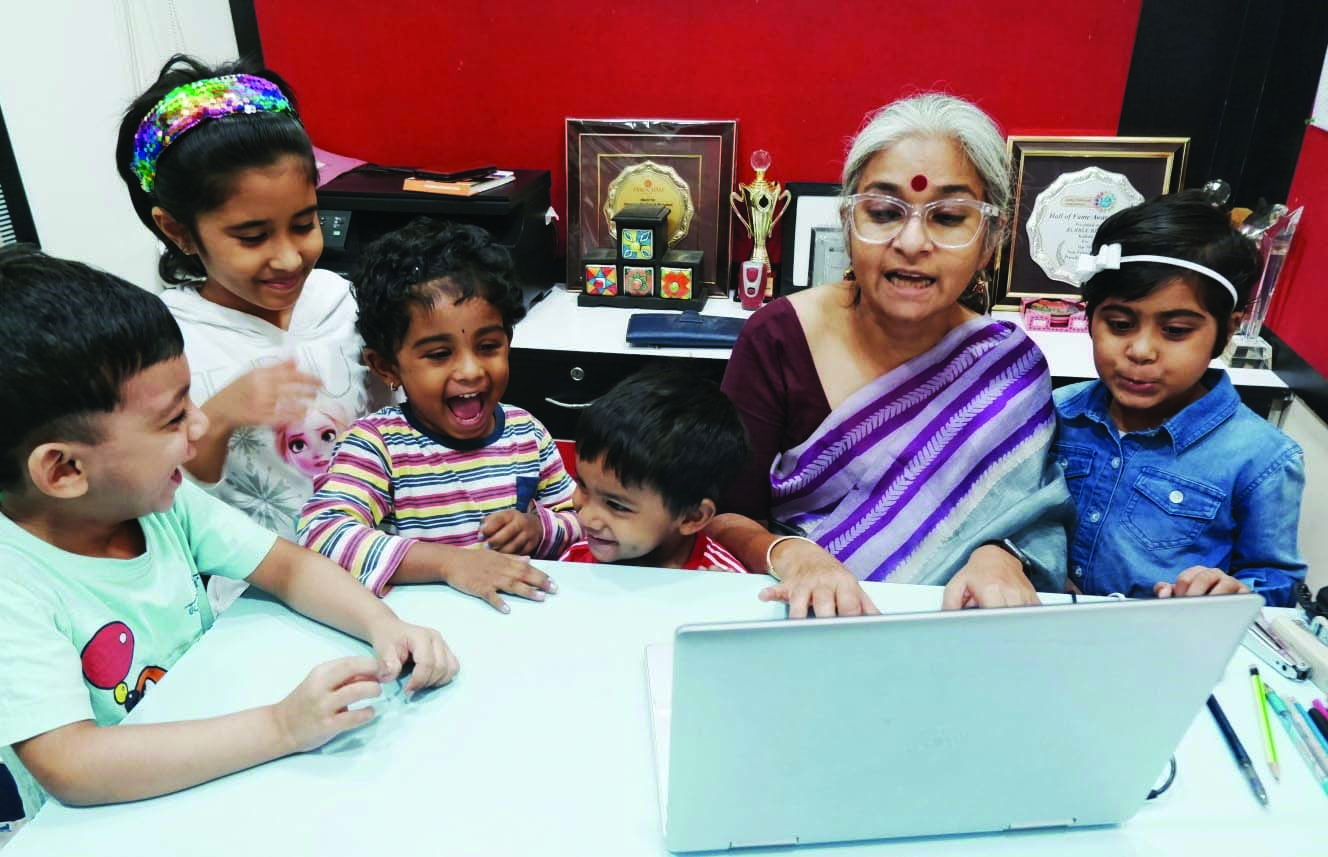 Our promotion from #4 in 2020-21 to the #1 preschool in Kolkata in this challenging pandemic year is a wonderful gift! Years of sincere hard work, love of our children and support of our parents has steadily improved our ranking from #7 in 2018-19 to #4 in 2020-21 to #1 this year. I believe it is our fast response to the pandemic challenge that has won us the respect of the public. We reacted quickly and started our online classes from March 2020 itself taking care to keep children entertained, engaged and learning online. The majority of our parents accepted this new learning format but some pulled their children out. We also had to make some staff cuts but the positive outcome is that we are more resilient, innovative and fully prepared for the future" — Nabanita Bose Mukherjee, founder-principal, Bubble Blue, Newtown.
"This is the second year in a row that we are ranked #1. It is timely acknowledgement and motivation to our teachers who collaborated to respond quickly to the Covid-19 crisis. We started virtual online classes as early as April 2020 — the first preschool in Kolkata to go online. Moreover, we ensured that our online curriculum was child-centric and included enjoyable activities such as exercise and dance which are so important in early years education. Because of our innovative curriculum, I believe that our children have suffered minimal learning loss" — Sanchari Mukherji (right), centre head, EuroKids, CK Block, Salt Lake, Kolkata.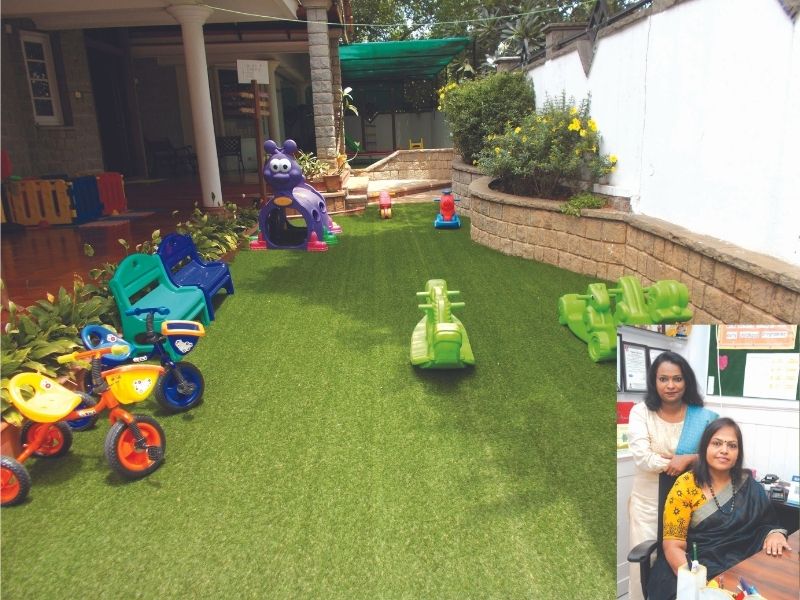 "I am not surprised that Firstcry Intellitots has retained its #1 rank of last year in 2021-22. This is the outcome of the close bond that has been formed between our teachers and parents to maintain the learning continuity of our children. Although the first year of switch to online classes was difficult, the engaging and joyful curriculum designed by our teachers enthused from our parents and children. Our teachers' ability to evolve and respond effectively to the digital education format enabled us to retain parents' trust and provide youngest children well-researched and engaging curriculums and pedagogies" — Vijayachitra Kamalesh (seated) and Priya Dinesh, directors, Firstcry Intellitots, RMV Extension.
"It's great to back at the top of EW's league table of Bangalore's most admired pre-primary schools. With online teaching-learning limited to on-three hours daily, our teachers utilized the prolonged pandemic lockdown creatively to research best online pedagogies for youngest children and contextualized them for Indian conditions . Thus we designed a special curriculum to build knowledge, self-awareness and relationships for our children and parents. Evidently this concerted effort has paid off . The ranking of our flagship Neev, Koramangala has improved from # 7 in 2020-21 to # 1 in this pandemic disrupted year and have been awarded top score or teacher competence and high scores on all other parameters. Moreover two other Neev preschools are ranked among Bangalore's Top 10." – Preeti Anand , Director (Early Years) of five Neev pre-priamries in Bangalore with an aggregate (pre-pandemic) enrolment of 116 infants mentored by 116 teachers.
"This is the seventh consecutive year that Indus, Jubilee Hills is ranked the top preschool of Hyderabad. I attribute this consistent stellar performance to our experiential pedagogies, well-trained teachers and active parental involvement, which has got us excellent word of mouth publicity. During the school's closure, our teachers and parents cooperated brilliantly to continue the all-round education of our children. However despite our best efforts, there is some socio-emotional development loss as youngest children need physical interaction with peers and adults to develop socialisation skills. Now, after reopening in ____, we have signed up with the Apollo Shine Foundation to conduct a medical audit of the campus, prescribe strict Covid protocols, and are counseling parents to send their children back. We have also hired a counselor to ensure the social and emotional well-being of children" — Smita Sooraj, head, admission and administration, Indus International Primary School, Jubilee Hills (200 children and 26 teachers).
"I am thrilled that the work we do to ensure all-round development of youngest children consistently receives external validation from early childhood educators and parents. The past two years have been hard with all education institutions shut to check the spread of the pandemic. We have had to innovate new pedagogies to overcome pervasive fear and hesitation about online learning. However, we successfully designed and implemented a robust online programme and instituted a high teacher-student ratio, with three teachers in each online class –without cutting any salaries. As a result, we have achieved high teacher and parental satisfaction" — Chandrika Chalasani, director-principal, Kangaroo Kids, Banjara Hills (250 students and 32 teachers).
Also Read:India's most admired international day-cum-boarding schools 2021-22