The Bengaluru International Airport Limited (BIAL), under its CSR (company social responsibility) initiative, has rebuilt five govt schools in the Bangalore rural district villages in the vicinity of the airport, including-Bettakote Government Lower Primary school, Bettakote; Vijayapura Government Higher Primary Girls' Mode; school, Vijayapura; and Kannmangala government Lower Primary School, Jaalige, among others.
Old, dilapidated buildings, often associated with government schools have been replaced with state-of-the-art architecture, which features computer rooms, science labs, playgrounds, and libraries. What makes them even more special is the fact that all schools are powered by solar energy, in line with the BIAL's vision towards sustainable development. In order to provide proper hygiene and sanitation facilities for the students, modern toilets that are provided water through rainwater harvesting have been installed.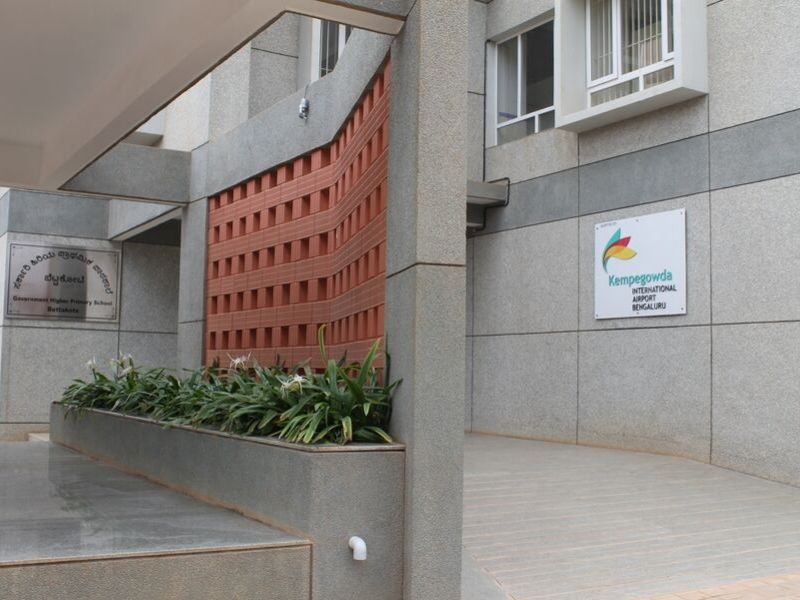 Understanding that infrastructure and buildings alone cannot provide children the education, skill and holistic development needed for all-round development, BIAL, in collaboration with the Department of Education, Government of Karnataka, has helped and supported in recruitment and training of at least 60 teachers till now, there are plans to recruit 40 more in near future.
The teachers are recruited on the basis of a four-step process that involves a written test, mock teaching class, group discussion and a personal interview with the board of management so that only the best make the cut. Post recruitment, teachers are routinely engaged in teacher training programs to keep them abreast of the latest developments in teaching techniques and pedagogies. BIAL has also provided learning material and stationery for 2,500 students.
Recommended: India's best government day & boarding schools 2019-20
Parents are one of the most important stakeholders in education. Hence, parent-teacher meetings are regularly held in these schools to apprise them of their ward's progress.
These schools, which until five years back were struggling with dropping student enrolment, have now been given a facelift, not only in terms of infrastructure but also in terms of quality of education imparted. This has naturally led to increased enrolment. On average, the number of students has tripled from the previous academic session.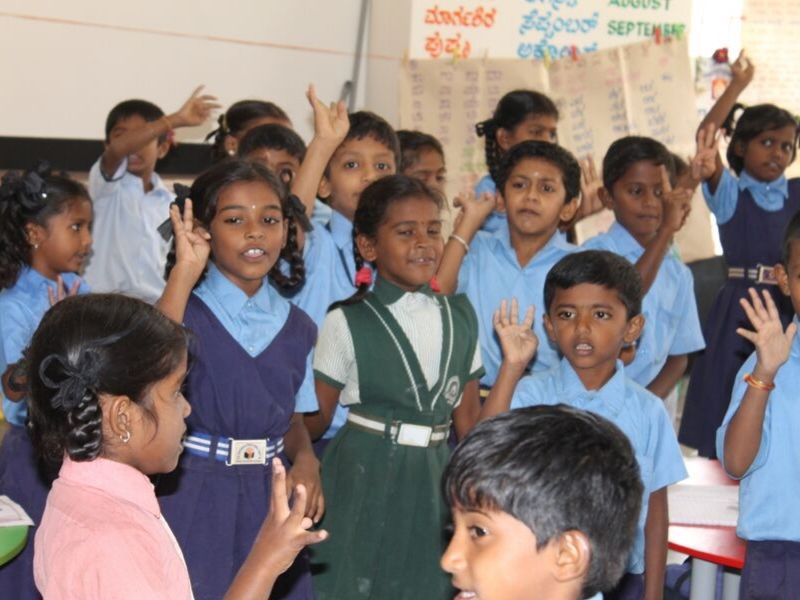 Along with these schools, six others in Anneshwara village-Doddasanne Government Higher Primary Schools, Chikkasanne Government Higher Primary Schools, and Bychapura Government Higher Primary School, among others, have been provided with additional facilities.
BIAL, as part of the initiative, identified 2,800 underperforming SSLC students from four taluks of Bangalore rural district and engaged subject matter experts to give special tutorials in mathematics, science, and English to these students. These efforts bore fruit as Bangalore rural district went from the 14th to 3rd in 2018-19 SSLC rankings.
Hari Marar, CEO and MD, BIAL, speaking of the initiatives, said, "The community and villages around BIAL gave us the right to operate here. We as an organization wanted to give back to them, and what better way than through education. Education is a long term investment that is sustainable and helps to make prominent impact."
News
,
States