Instructions – Nominations close on July 30, 2022
A school can nominate itself for any two categories. Please select separate categories applied for.
Submit supporting write-up (text — max 800 words not exceeding 2 MB) in case of images/videos please embed a link in Dropbox/google drive.
The nominations will be evaluated by a Grand Jury which comprises an eminent panel of educationists will rank applicant schools.
Top 10 selected school names will be published in the issue of EducationWorld & schools will be intimated through email if the institution is ranked in the Top 10 list of the jury and shall be awarded at the ISR '22 awards.
All information and data submitted by school authorities will be used solely for the purpose of EducationWorld India School Rankings and data privacy is assured.
Please note there is no charge for submitting the EducationWorld India School Grand Jury Awards.
Schools adjudged winners under each of the new parameters will be felicitated at the EducationWorld India School Rankings Awards.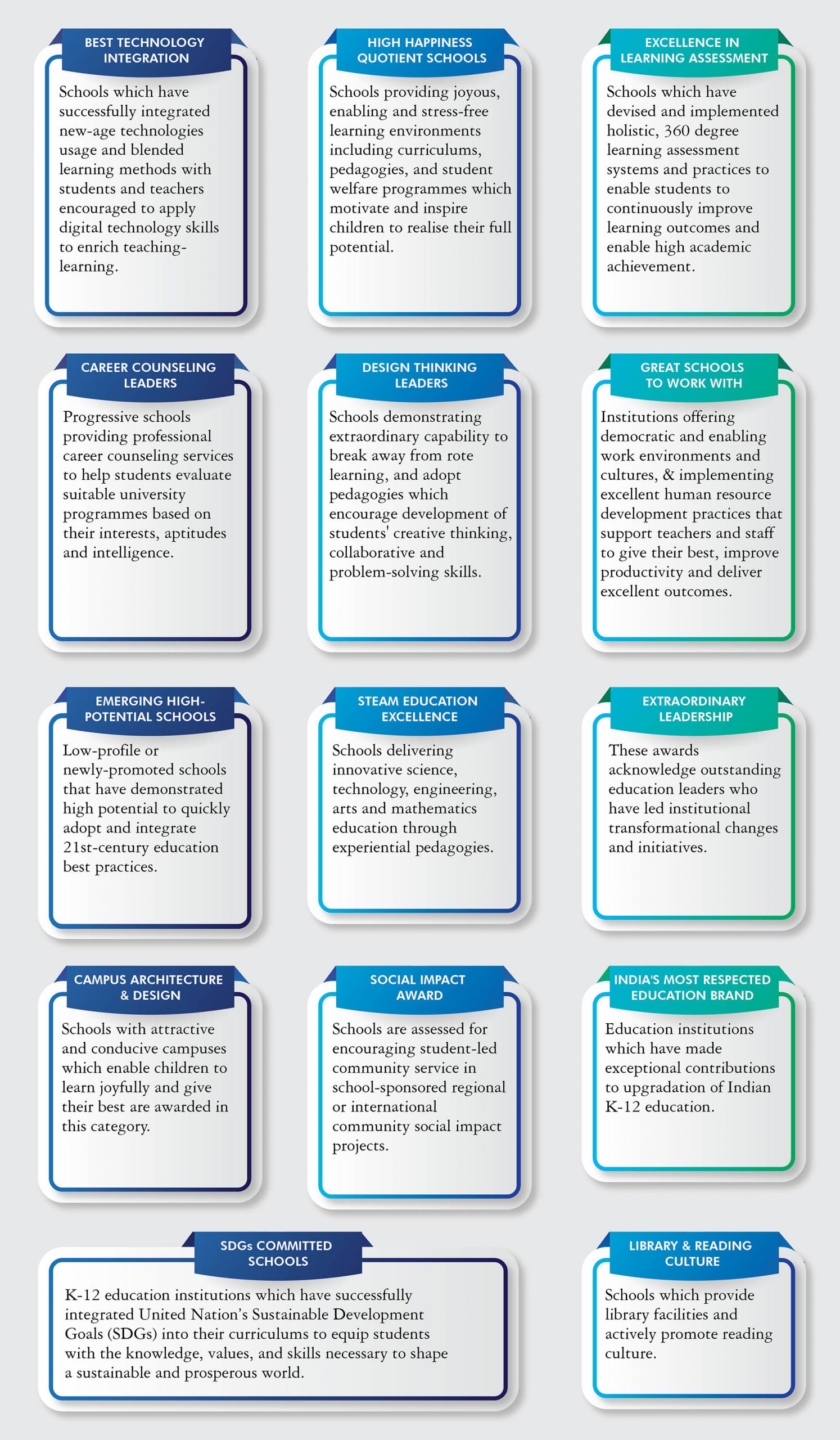 Send your entries for the EW School Grand Jury Awards before July 30, 2022.
*We recommend you to clear cache before submitting the form
For further queries please contact:
Tejas Pattni: +91 9022487997
Email: [email protected]
Aasana Jain: +91 9820319127
Email: [email protected]
*Disclaimer: Grand Jury nomination is free and open to all schools across India. Winners will be selected at the discretion of The Jury.
Terms and conditions apply.