-Shreyosi Chakraborty
Did you know that there are approximately 6,000 varieties of rice still found in India? Have you ever tried a purple potato? Apart from the usual ones we see in our kitchen, there are 4,000 different varieties of potatoes. Meet Biman Roy from West Bengal whose brainchild 'Bon' (meaning forest in Bengali) is working towards bringing back food diversity.
Roy, a Ph.D. in Theoretical Computer Science from Sweden decided to quit a lucrative career for a greater cause of restoring balance in the environment & strengthening the food security of the world along with ensuring sustainable growth for the regional populace. He plans to bring back the various indigenous food and dishes in our food chain that used to be relished in the bygone days but are now hardly found. "Our main focus is helping people sustain themselves. We want to encourage and empower people with the skills so that they can grow various types of food in any available space, says Roy.
"My life took a complete turn when in the year 2017 my partner asked whether I ever traced the source of all the food that we consume," recalls Biman.
"Out of intrigue, I started researching only to find that I was eating avocados from Peru, pineapples from Costa Rica, bananas from Ecuador, and so on. I also learned that most of these were grown using industrial-scale farming, a methodology that is one of the single biggest contributors to climate change & environmental degradation."
Biman wants to transform the attitude of local farmers- from conventional agriculture to more environmentally earth-friendly and healthy practices. In the last two decades, the expansion of industrial agriculture has been primarily responsible for the destruction of nature. So, to turn the tide, large-scale adoption of agroecological farming is crucial. Agroecology is the application of ecological concepts in agriculture.
Biman further explains, that man-made disasters like war too can paralyze the global or regional food supply – adversely affecting the food security of a nation. During the recent Russian invasion of Ukraine, farming, shipping, and other commercial activities suffered a huge blow. Ukraine being the world's biggest exporter of sunflower oil – the conflict has now paralyzed harvests and left many nations with limited stocks of edible oil with the prices soaring high. Biman aims to make sure that during similarly troubled times, there is always something else to sustain.
The demand that consumers create is what makes big corporations grow their products at a large scale and as cheaply as possible, says the young entrepreneur.
"I realized that this was all that I used to do back in my native. Climbing trees, plucking wild fruits and berries, spending hours in ponds, running after dragonflies, lots more."
As part of a long-term roadmap, Bon aims to train families on how to grow their food. To maximize reach and penetration, Biman aims to identify regional motivated youths and train them in collaboration with NGOs.
Further, plans are on to make an initiative Bonbhojon. The word Bonbhojon in Bengali means a picnic. "During our young days, we used to go to the jungle where we would ourselves forage food from the forest land, prepare them with the available resources and have it. This culture has been lost owing to people having more money or less patience. This would be like a large watering hole – a place of confluence between the rural and urban folks. City dwellers love to soak in the ambiance of the rural setting and hence Bonbhojon would cater to bringing communities together and working on lost recipes, experimenting with dishes to evolve something new out of them. We want to create an experimental village kitchen that will re-introduce and promote the local, indigenous cuisines & dishes," adds Roy.
Biman and his team are also experimenting on which vegetables to grow in a small area or a particular climatic zone. They are also researching on microclimate- how sun rays affect a certain growth of a plant, what to grow in a certain area, how to aggravate the growth in a specific area, etc.
Bon further aims to take the initiative to schools too where students can experience learning-by-doing and create awareness of how to make a develop a kitchen garden, what are the types of soil, necessary conditions, atmospheric & climatic influence on specific geographical regions, etc. "Talks are already on with a few local schools near my native."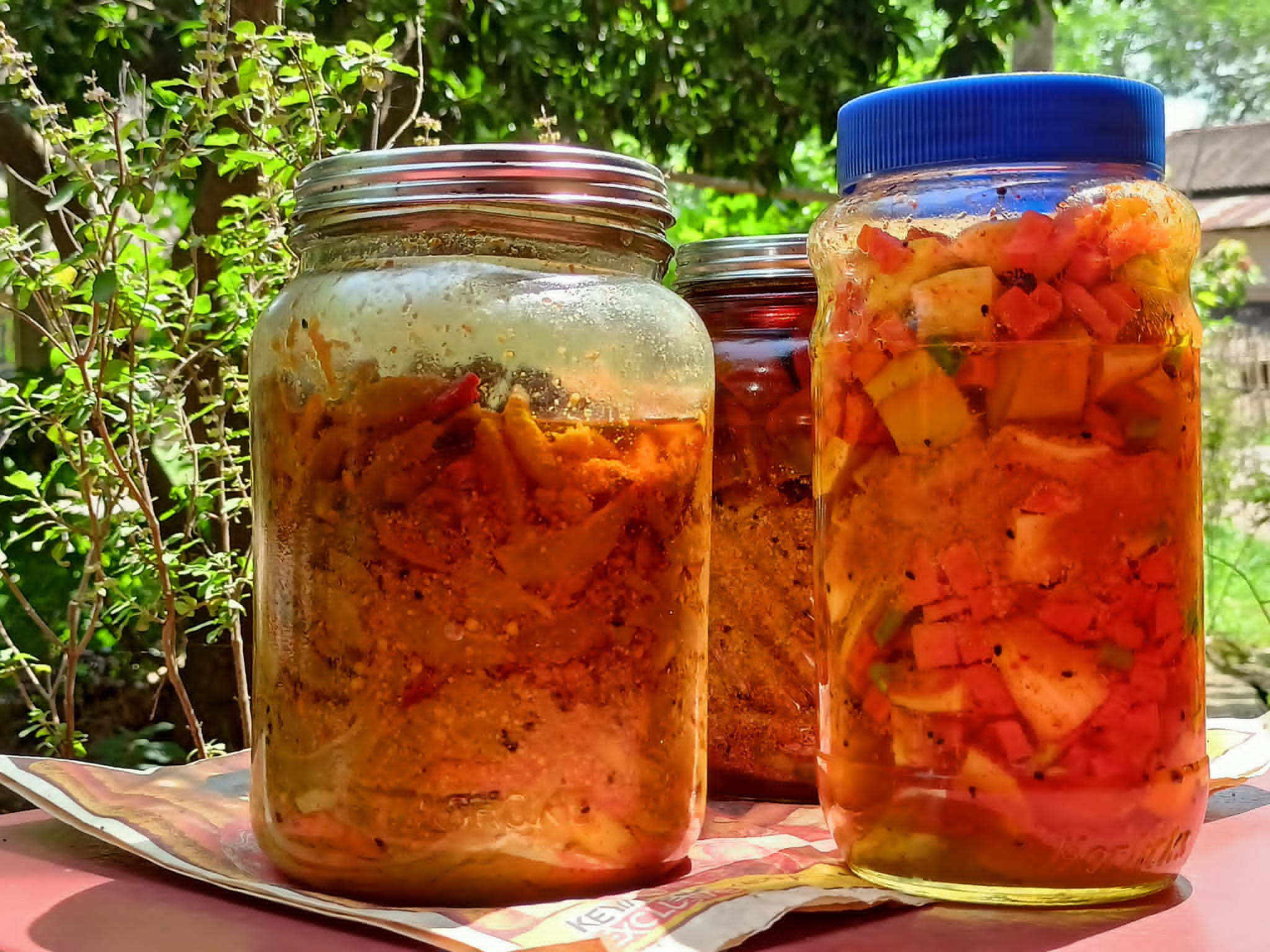 "We also have plans to process these fruits and vegetables into jams, jellies, and spices paving the way for a sustainable livelihood for the local communities. Bon also aims to collaborate with farmers helping them switch to growing indigenous crops by bringing in experts and providing professional support & guidance wherever needed," adds Biman.
Also Read: If not now, when? Five reasons to study environment & sustainability