Globalisation has broadened career opportunities and learning a foreign language can only be an icing on the cake with great pay packages. Infact, several reputed universities such as Jawaharlal Nehru University and Delhi University are offering courses in foreign languages today. Here's a lowdown on some of the popular foreign languages in demand across the globe and how learning them could help us.
Mandarin/ Chinese language
Mandarin/Chinese language is considered as one of the important languages to enhance business prospects across the globe especially because of its dominating presence in the global business landscape. Approximately 1,197,000,000 people speak Chinese, of which 873,000 million speak Mandarin. According to some experts, the trade relations between India and China have grown from $2.9 billion in 2000 to $84.44 billion in 2017. Further, according to the Confederation of Indian Industry (CII) over the past 15 years, more than 150 Chinese companies have invested more than $30 billion in India in various sectors such as automotive and consumer electronics. This means that there are tremendous opportunities for employment in Chinese companies not only in India but across the globe.
Spanish
Spanish is the official language of over 21 countries spoken by over 530,000,000 speakers across the world and is the second most commonly spoken language after Mandarin/Chinese. Further, many Spanish companies are rapidly increasing their presence in our country in various industries like travel and tourism, translation, interpretation, teaching, and international business and communications.
Portuguese
Spoken by approximately 230 million people, Portuguese is the sixth most widely spoken language in the world. Portuguese is well ahead of German, French and Italian in popularity and is the official language of eight countries. However, due to the growing relationship between India and Brazil, the demand for Portuguese language is growing phenomenally. Infact, there's a swelling demand for Portuguese Language Experts in various sectors such as accounts, technology, technical support, finance, exports, tourism and education. So students should go for it.
German
German is the third most popular foreign language taught worldwide and the second most popular in Europe and Japan, after English. German has between 89 to 110 million native speakers. German companies account for 700,000 jobs in the United States and for those aspiring for employment in the United States, learning German can give you great job offers.
Also read: German Language Professionals: German language opportunities
French
More than 220 million people speak French in five continents. Learning French can open up study opportunities at renowned French universities and business schools, ranked highly in Europe. Also, students with a good knowledge of French are eligible for French government grants to enroll in postgraduate courses. Learning French can also be very useful when you get employment in the hotel industry, fashion, the visual arts, and theatre across anywhere in the world as French is the most spoken language in these sectors.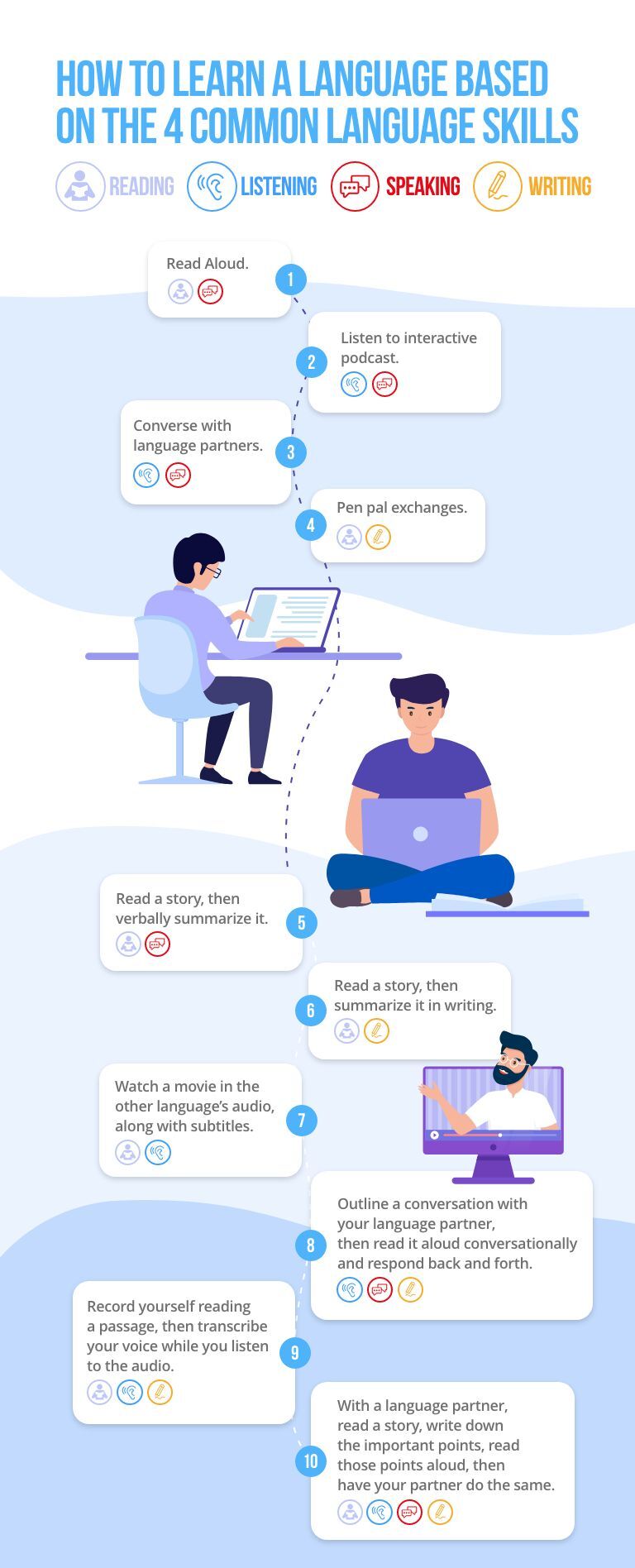 Russian
Russian is spoken by over 300 million people around the world and is the largest native language in Europe. Also, India shares good economic and social relationship with Russia. Due to this historical significance, Russia has a myriad of job opportunities for Indians in engineering, science & technology, oil & gas, defense sectors. Hence, learning Russian can add an edge to your resume.
Japanese
It is spoken by over 125 million people in Japan and it is also third most widely used language on the Internet, after only English and Chinese. Further, several Japanese companies are expanding their Indian operations with technologically advanced products. Many big Japanese brands such as Sony, Toshiba, Honda, Toyota, Mitsubishi have already become household names and many more have infiltrated the Indian market. Hence the ability to speak the Japanese language can offer great opportunities in India.
Italian
Approximately 63 million people in the world speak Italian as their first language and additional 3 million speak Italian as a second language. There is immense scope for Indians if they learn Italian language as many Italian companies like Banco, Fiat, Benetton, Gucci, Lloyd, Ferrari, Marconi and Pinnacle etc. have set up their business in India and are looking for those who are proficient in the language.
Arabic
Arabic is the 5th most spoken language in the world with more than 300 million speakers speak it as their native language and is spoken in 26 countries. With proficiency in Arabic language, you can expect many opportunities opening up in business, government, non-profit, education and beyond in the Middle-East countries like Dubai, Bahrain, Qatar, Oman, Kuwait, etc.
Korean
Korean language is spoken by more than 75 million people — 48 million in South Korea, 24 million in North Korea, around 2 million in China, and over 1 million in USA and 500,000 in Japan. Hence, Korea is doing very well in the global business landscape. Korea has also invested in India with companies such as Samsung, LG, Hyundai and many more. There is tremendous demand for Korean language experts in many of these Korean companies.
Image courtesy: https://www.languagetrainers.com/online-classes.php