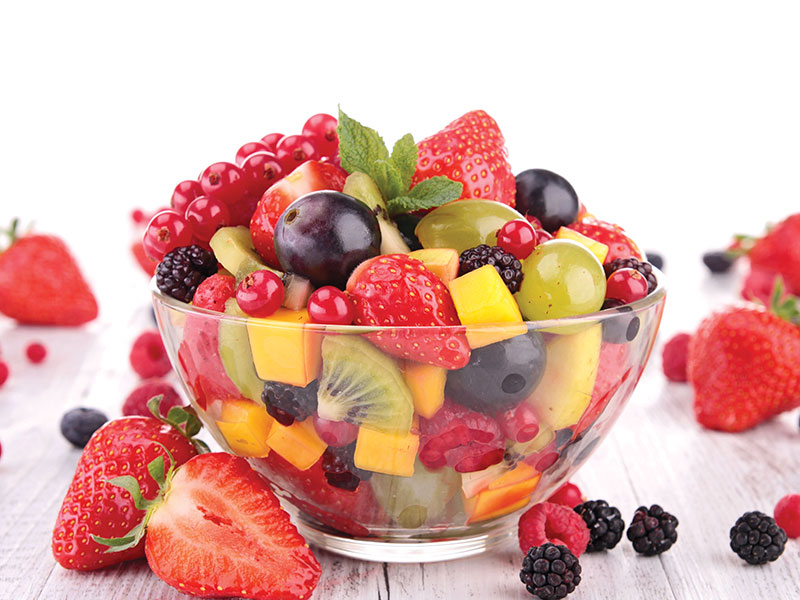 (for four adults)
Most fruits are high in dietary fibre, low in fat, sodium and calories and zero in cholesterol. Dietary fibre aids healthy bowel movement, lowers blood cholesterol and risk of heart disease. For pregnant women, fruits are a good source of folate (folic acid) which helps the body build red blood cells.
Ingredients
Half cup containing following fruits
 Strawberries
 Seedless red grapes
 Seedless green grapes
 Bananas
 Mango
 Kiwi fruit
 Pineapple
 Half cup fruit juice of your choice
Preparation guide
 Wash the grapes and strawberries.
 Cut the strawberries in halves.
 Peel the bananas and cut into pieces.
 Wash, peel and slice kiwi fruit.
 Peel the mangoes and pineapple and chop into pieces.
 Mix all the fruits in a bowl. Pour in the fruit juice and whisk well.
 Refrigerate for some time and serve chilled.