The CBSE-affiliated Gaurs International School (GIS, estb. 2015) is fast earning a good reputation in Delhi NCR (National Capital Region) for providing internationally benchmarked values-driven education. Promoted by Manoj and Manju Gaur, directors of Gaurs Group, a leading real estate development company, GIS, which has 3,061 students mentored by 160 teachers, is sited on a state-of-the-art five-acre campus in the heart of Gaur City, a 250-acre residential enclave in bustling Greater Noida (West).
In the category of co-educational day schools, GIS was ranked #4 for promoting multi-sports culture in the EducationWorld Jury Awards 2017-18. Among the many initiatives GIS has pioneered is the introduction of Sanskrit language from class VI onwards.
On Teachers' Day (September 5) last year, the Gaurs Group launched a second branch school in Yamuna City and is drawing up plans to inaugurate its third branch in Siddharth Vihar, Ghaziabad soon under pressure of public demand.
GIS Leaders
Manoj Gaur
Managing Director, Gaurs Group
Manoj Gaur is the visionary managing director of the Gaurs Group and moving force behind the development of the 250-acre Gaur City in Greater Noida. A former state table tennis champion and votary of holistic education, he has ensured integration of sports and life skills education into the curriculum and culture of all education institutions promoted by the Group.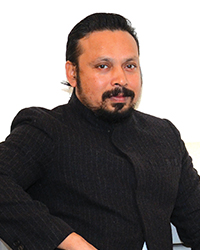 Asheesh Kumar Sharma
CEO, Gaurs Group of Schools
A postgraduate in business management with ISO 9001-2001 (lead auditor) and a green belt in Six Sigma quality management systems, A.K. Sharma has over 18 years of experience launching and establishing schools in India and abroad. A firm believer that education is a lifelong journey that requires not only the acquisition of knowledge, but its application in analytical, creative and expressive ways that make learning meaningful to students, Sharma has successfully supervised strategic planning, organisational development and implementation of policies and systems at GIS.
Manju Gaur
Director, Gaurs Group
An environment conservation activist, Manju Gaur believes in empowering every child with knowledge, skills and opportunities to enable her to realise her full potential. Among her notable initiatives are the Zero Garbage City Public Campaign and free-of-charge evening school for girl children from underprivileged households.
Debaroti Bose
Founder Principal, GIS
A geography and education alumna of Calcutta University with over 17 years of teaching and admin experience in top-ranked schools including Modern School, Barakhamba Road and Presidium School, Indirapuram, Debaroti Bose signed up with Gaurs International School in 2014.
An accomplished author, she was conferred the 'India Education Icon Award' of the CED Foundation Trust in 2018.
Campus infrastructure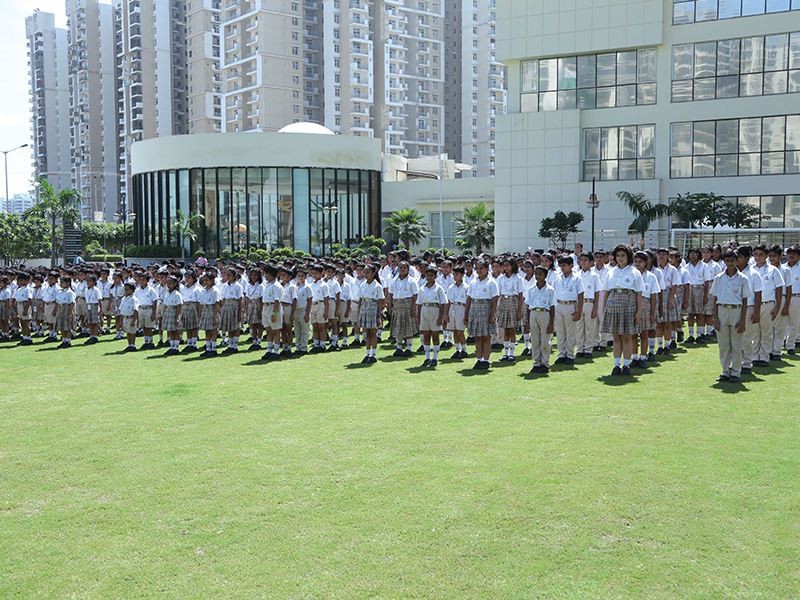 GIS' five-acre campus offers state-of-the-art academic, co-curricular and sports education facilities including air-conditioned classrooms with smart boards, a library with 8,000 print volumes, computer, physics, chemistry, biology lab, general science and home science labs and a mass media studio. Its generously endowed campus also offers a 250-seat auditorium, well-equipped art, music and dance studios, conference rooms and a medical facility staffed with qualified nurses. The school's fleet of 11 buses is equipped with GPS tracking systems.
Co-curricular & sports education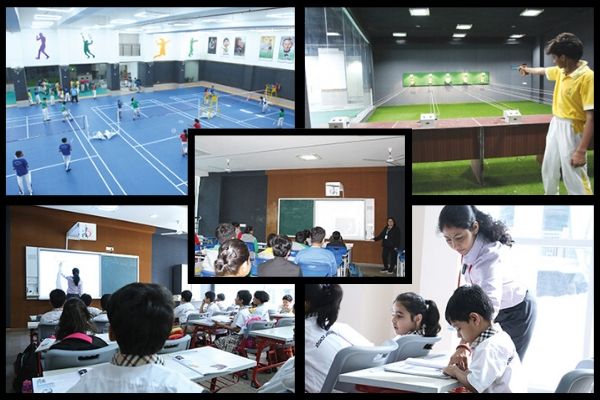 GIS boasts excellent indoor and outdoor sports facilities, with experienced coaches mentoring students in several sports. The school's Banwari Lal Sports and Cultural Hall features four synthetic badminton courts, table tennis room, boxing ring and shooting range. In addition, the school provides facilities and coaching for outdoor sports including football, basketball and cricket.
GIS milestones
Academics

 The school's first batch of class X students who wrote the 2019 CBSE board exams recorded a 100 percent pass percentage. Students Lavannyaa Raj scored 99 percent in English, Yuvraaj Dutt 99 in social science, Lavannyaa Raj and Yashika Sengar 98 in Hindi, Aryan Tandon 98 in mathematics, and Yash Aggarwal and Riya Chhabra 100 in IT.
 In addition to the traditional arts, science and commerce streams in class XI-XII, students are offered six subject combinations under administrative and liberal studies, technology studies, health and technology, entrepreneurial and operational studies, financial and management studies and home and the world.
New campus facilities

 In 2019, the junior wing of GIS was inaugurated by Arjuna awardee Madan Lal, former India test cricketer and renowned educationist Lata Vaidyanathan. The junior wing hosts the pre-primary classes and ten experiential play workstations such as bank, health clinic, carpenter corner, climbing wall, easel board painting, supermarket, kitchen corner, doll house and brain gym to enable hands-on learning and motor skills development of children.
 In November, GIS launched its own web news channel christened GIS Times.
Awards and encomiums

 GIS is listed among the Top 5 Challenger Schools of Greater Noida (W) in the 2019 survey of Times of India.
The school was conferred the International School Award of the British Council for 2019-22.
GIS is the sole school in Greater Noida providing NCC cadet training to 70 girls students.
 GIS successfully conducted its first Model United Nations conference in 2019.
 GIS students won several prizes at the Amity International School's 'Amity Utsav 2019' including the first prize in folk dancing.
 Class XI students Mannika Sansanwal, Daksh Dwivedi, Lavanya Raj and Nishtha Tripathi were adjudged #1 in the elocution contest of the Indirapuram Public School's Khoj Competition 2019.
 GIS won the overall winner's trophy at the Interschool Painting Competition 2019 conducted by Mayoor School, Noida with class VII student Vidushi Gupta bagging a gold medal and the overall winner's trophy.
 GIS was the national finalist in the creative art contest organised by the Rally for Rivers campaign. The school's creation bested 762 entries submitted from across India, to be ranked among the Top 10.
 Several GIS students have presented their viewpoints on the Doordarshan News programme Charcha Me.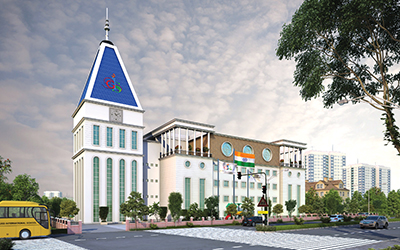 Gaurs International School, Yamuna city
The recently launched K-12 Gaurs International School, Yamuna City provides students contemporary academic, co-curricular and sports facilities including air-conditioned classrooms, well-equipped computer labs and professionally designed music, art and dance facilities. The state-of-the-art infrastructure is complemented by a holistic curriculum delivered by well-trained teachers.
Inspired by the Beti Bachao Beti Padhao initiative, Manju Gaur started an evening school for over 280 underprivileged girl children in classes II-VIII, who receive free-of-cost education and utilise the same infrastructure and facilities available to students of GIS until completion of class XII.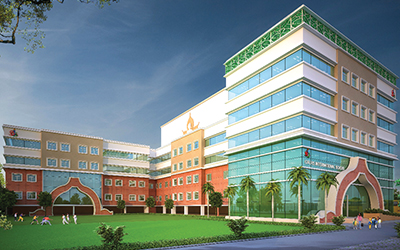 Admission & fees
GIS is a CBSE-affiliated K-12 co-educational day school. The school admits students in September/October.
Tuition fees (per year): Rs.98,924
For further information visit http://gaursinternationalschool.com
Gaurs International School, Siddharth Vihar
Gaurs International School, Siddharth Vihar (Ghaziabad) is all set to admit its first batch of students in the academic
year 2021-22. Modelled on the successful GIS, Greater Noida, this latest initiative of the group is designed to deliver 21st century K-12 education on a modern well-equipped campus.