Professionally trained and experienced coaches can work wonders in improving peer relationships, leadership and management skills of their clients – Paromita Sengupta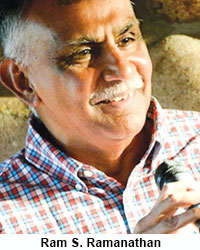 Against the backdrop of growing awareness of the benefits of coaching in all spheres of life and a huge global market valued at $3 billion (Rs.20,998 crore), executive coaching has emerged as an accepted — even expected — practice across corporates in 21st century India and abroad. Professionally trained and experienced coaches can work wonders in improving peer relationships, leadership and management skills of their clients.
Marshall Goldsmith, perhaps one of the best known executive coaches in the US, authored a book titled What Got You Here Won't Get You There (2007). In this bestseller, Goldsmith argued that the skill-sets and capabilities which serve mid-level employees well, are unlikely to move them to senior positions in business and other organisations.
According to Goldsmith, the capabilities of leaders are directly correlated with organisational effectiveness and profitability. That's because employees prefer to follow leaders with clear perspectives, self-confidence and skills to navigate and lead during challenging times. Since these attributes are not commonplace, coaches are hired to develop these and other leadership qualities which enable individuals and organisations to succeed and prosper.
Effective coaches possess higher than average understanding and emotional intelligence, have good listening, analytical and problem-solving skills and offer guidance without defaulting into instructions and directives. They must be empathetic and enhance the character, personality development, people management and leadership skills of their clients.
Study programmes
There aren't any government regulations prescribing the qualifications required by executive coaches. However, corporates prefer hiring people who have professional certification.
Therefore, it's advisable to sign up for one or more internationally accredited six-12-month professional training programmes with institutes such as Coacharya in India and USA, Coach Training institute, USA, and Coach U which provide learners with mentors to demonstrate coaching techniques, ethics and core competencies. However, even though there are no eligibility criteria for qualifying as an executive coach, a minimum ten years of corporate experience, especially in the area of human resource development and/or people management is a prerequisite.
Pay and perks
Freshers entering this esoteric profession should be prepared to work pro bono for 6-12 months to acquire experience and build credibility. But a professional certified coach (PCC) with 10-20 years of corporate experience can expect to earn Rs.10,000-20,000 for a 90-minute session. The rates charged by executive coaches who have authored books on personality and leadership development are sky high.
Professional profile
"There is a huge global market ($3 billion) for executive coaches. With growing awareness of the benefits of guided self-discovery and personality development, a multiplying number of corporate leaders and organisations are hiring coaches for their young high-potential and seniorlevel executives to develop next level leadership skills and competencies," says Ram S. Ramanathan, an internationally accredited and awarded master mentor coach. Ramanathan is also co-founder of the Chicago (USA) and Bangalore (India)-based Coacharya (estb. 2010).
A mechanical engineering alumnus of the renowned College of Engineering, Guindy (Chennai), Ramanathan has 45 years of corporate and coaching experience behind him, having worked with blue-chip companies including Hindustan Unilever, Purolator India and Gabriel India, and later a multibillion dollar company in Indonesia.
After quitting corporate jobs in 1999, Ramanathan embarked on a six-year spiritual journey of self-discovery and enlightenment before transforming into an executive coach and master trainer and promoting Coacharya in 2010.
Since then over the past eight years, Coacharya has designed and developed training programmes for three major international institutions — the International Coaching Federation, European Mentoring and Coaching Council and Center for Credentialing Education. Offering in-person and online coach training, Coacharya has thus far certified over 500 professional coaches, of whom 25 have become master coaches and mentored leaders of over 30 Fortune 500 companies.
"Aspiring coaches can start by helping small businessmen and firms, start-ups and not-for-profits, and build a reputation and portfolio of testimonials. Subsequently, they are likely to experience rising demand for their services. In the long run, executive coaching is a highly rewarding profession," says Ramanathan.