With torrents of data flowing into the public domain from the Internet, social media, think tanks, corporates, etc, the demand for data analytics professionals is booming – Odeal D'Souza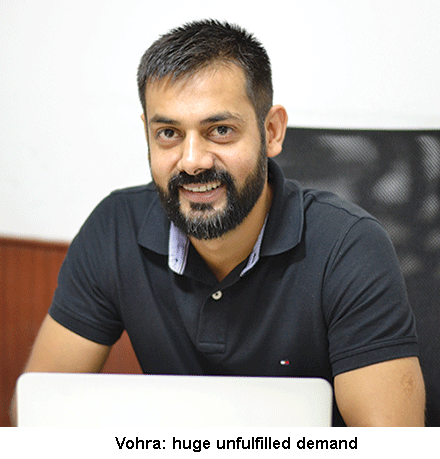 With torrents of data flowing into the public domain from the Internet, social media, think tanks, corporates and sundry official sources, the job of collating, preserving, classifying and interpreting data to make informed business and investment decisions and to create customers around the world, has spawned a new industry and numerous career opportunities in data analytics (aka data science, business intelligence, predictive or prescriptive analytics). This digitally driven 21st century vocation requires professionals with capability to simultaneously apply statistics, computer programming and operations research expertise to enable corporates and other organisations — including education institutions — to discern demand-supply trends and predict consumer needs and behaviour.
STUDY PROGRAMMES
Graduates in quantitative disciplines such as mathematics, statistics, computer science, economics or engineering are eligible to enroll in postgraduate study programmes. Most of India's premier B-schools offer courses to upskill students in data analytics tools such as machine learning, R, Python and Hadoop. For instance, the Great Lakes Institute of Management, Gurgaon offers a six-month online course in data analytics, and the Indian Institutes of Management (IIMs) in Calcutta, Ranchi and Bangalore offer 12-month executive programmes in business analytics and intelligence under the hybrid model.
Among other reputable institutions offering postgraduate programmes in advanced data analytics are the Mumbai-based Aegis School of Business, Data Science and Telecommunication; Hindustan University, Chennai; Ahmedabad University; Crescent Engineering College, Chennai and SRM University, Chennai which offers an M.Tech in data analytics.
PAY & PROGRESSION
Inevitably, the remuneration packages of data analytics professionals vary, depending on skills and experience. The most valued skills are SAS (statistical analysis software suite), data modeling, R programming language, big data and statistical analysis. A senior business analyst with three-five years of experience can expect a remuneration package of Rs.8-12 lakh per annum. A team leader/ lead analyst in an IT services company with five-10 years experience can expect to earn Rs.10-14 lakh per annum and an analytics manager with wider experience could take home an annual package of Rs.12-20 lakh.
PROFESSIONAL PROFILE
"There is a huge unfulfilled demand for data professionals given rising FDI (foreign direct investment) flows into India. Industry experts estimate a shortfall of approximately 200,000 data analysts in India by 2018. With data being generated at a furious pace, I don't see the demand for data experts slowing down in the forseeable future," says Gaurav Vohra, CEO and co-founder of the Bangalore-based Jigsaw Academy Education Pvt. Ltd, an online analytics school.
An economics and business management alumnus of Delhi University and IIM-Bangalore, Vohra was campus recruited for the risk management team of Capital One Financial Corp, a US-based company. "It was during my two-year stint with Capital One Financial in the US that I became aware of the importance of data analytics for making smart business decisions," recalls Vohra.
In 2003, "bullish about the Indian IT industry" Vohra returned to India and signed up with GE Capital, Bangalore as senior data analyst (risk management). He quit and turned an independent data analyst in 2004. Three years later in 2007, he joined the Bangalore-based Symphony Marketing Solutions Inc as a director. In 2010, after the New York-based Genpact LLC acquired Symphony Marketing, Vohra was appointed associate vice president of Genpact.
"Although I had a bright future before me in Genpact, I spotted a great entrepreneurial opportunity in filling the demand-supply gap for professionally trained data analysts. So in 2010, together with my former colleague Sarita Digumarti, we promoted Jigsaw Academy Education with an initial investment of Rs.6 lakh," recalls Vohra.
Since then, the duo has had no cause for regretting their decision to go solo. Over the past seven years the company has trained and certified 100,000 data analysts and currently has 45,000 online students in 30 countries with 7,000 indigenous students enrolled in its hybrid classroom and online programmes in Bangalore.
In 2015, Manipal Global Education Services acquired an equity stake in Jigsaw Academy for Rs.20 crore. "This investment will be utilised to scale up online education operations for our growing number of offshore students," says Vohra.