With Dhanteras, Diwali and Bhai Dooj all lined up one after another, this festive season beckons us to indulge in calorie heavy snacks and tummy cravings. With so many varieties of bonbons available in the market, it is tough to keep ourselves off them. However, parents can still try not to compromise on their children's health by overtly feeding them with high sugared/deep fried savories. Rather, moms can try making healthier sweets and snacks. Also this season, try using natural sweeteners such as jaggery, honey, or dates, as a replacement for sugar and olive oil instead of regular oil. This way, you can bless your kids with a healthy cum nutritious festive season. We bring to you a few of such healthy, mouth-watering dishes.
Dry fruit ladoos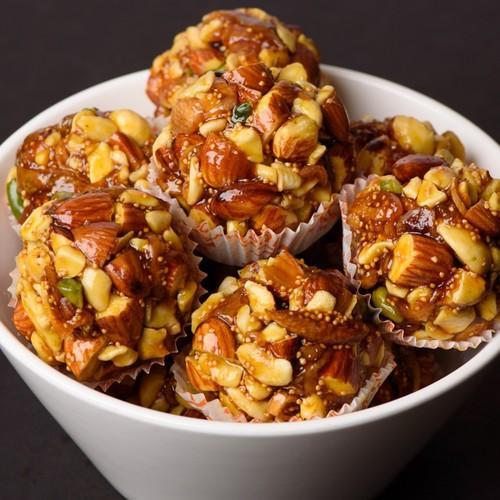 This dessert is made up of cashews, almonds, walnuts, pistachios, dates, raisins and ghee. Dates are high in fibre and antioxidants, while nuts are rich in calcium that can help in muscle building of kids apart from providing many other health benefits. This sweet, is a complete nutritional package and so is one of the best palate friendly sweet-dishes.
Gajar Halwa/Badam halwa
Although gajar/badam halwa is not specific to Diwali and is made quite often in the Indian households, the new-age parents can still attempt them due to its rich nutritional value. While carrots are a good source of several vitamins and minerals, especially vitamin A, and eating them every day can improve eyesight, almonds is rich in protein and magnesium and is considered good for skin. Almond also promotes good hair growth.
Kaju Katli aka Kaju Burfi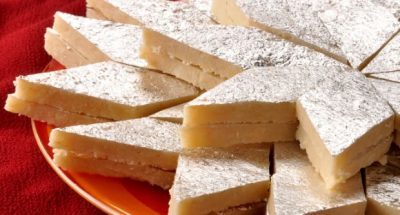 Cashews are loaded with nutrients that promote heart health, digestion, and brain. Kaju Katlis are quite delicious and this diagonal shaped sweet just melts in your mouth. Your children will definitely not be able to resist them. Mothers can check the YouTube videos for preparation methods for this sweet.
Millet bread pudding
Puddings are a favourite of most kids, in fact many kids pester their mums to make puddings during their vacations. While mothers might worry that bread is not a healthy option, try making pudding out of Millet breads or whole wheat breads that are available in the market these days. Infact, Millets are known to be gluten free and can improve digestion, heart health and offers many more health benefits
Cornflakes Chivda/mixture
It is quite not possible that there is a festival and the jars in the kitchen are not filled with chivdas. Since time immemorial, chivdas have been the favourite snacking option for Indians. While one can try many recipes, cornflakes chivda will definitely go well with the new generation. So apart from consuming cornflakes only with milk, another interesting option could be that it can be relished as chivda, with other healthier ingredients such as cashew nuts, peanuts curry leaves etc. Each cup of cornflakes contains at least 24 grams of carbohydrates and dietary fiber. Hence this snack is a great energy booster for the kids.
Sprouts/green sandwich
Paediatricians recommend that children should eat lots of fruits and vegetables. However making kids eat them is a laborious task. The moms of the digital natives can try making sprouts/veggies sandwiches, since most children enjoy eating them. Sprouts are a rich source of nutrients and can keep your children away from hunger pangs. You can also experiment with spinach, corn, broccoli and other vegetables; preferably those which your children refuse to touch when they are made as curries.
Fruit smoothie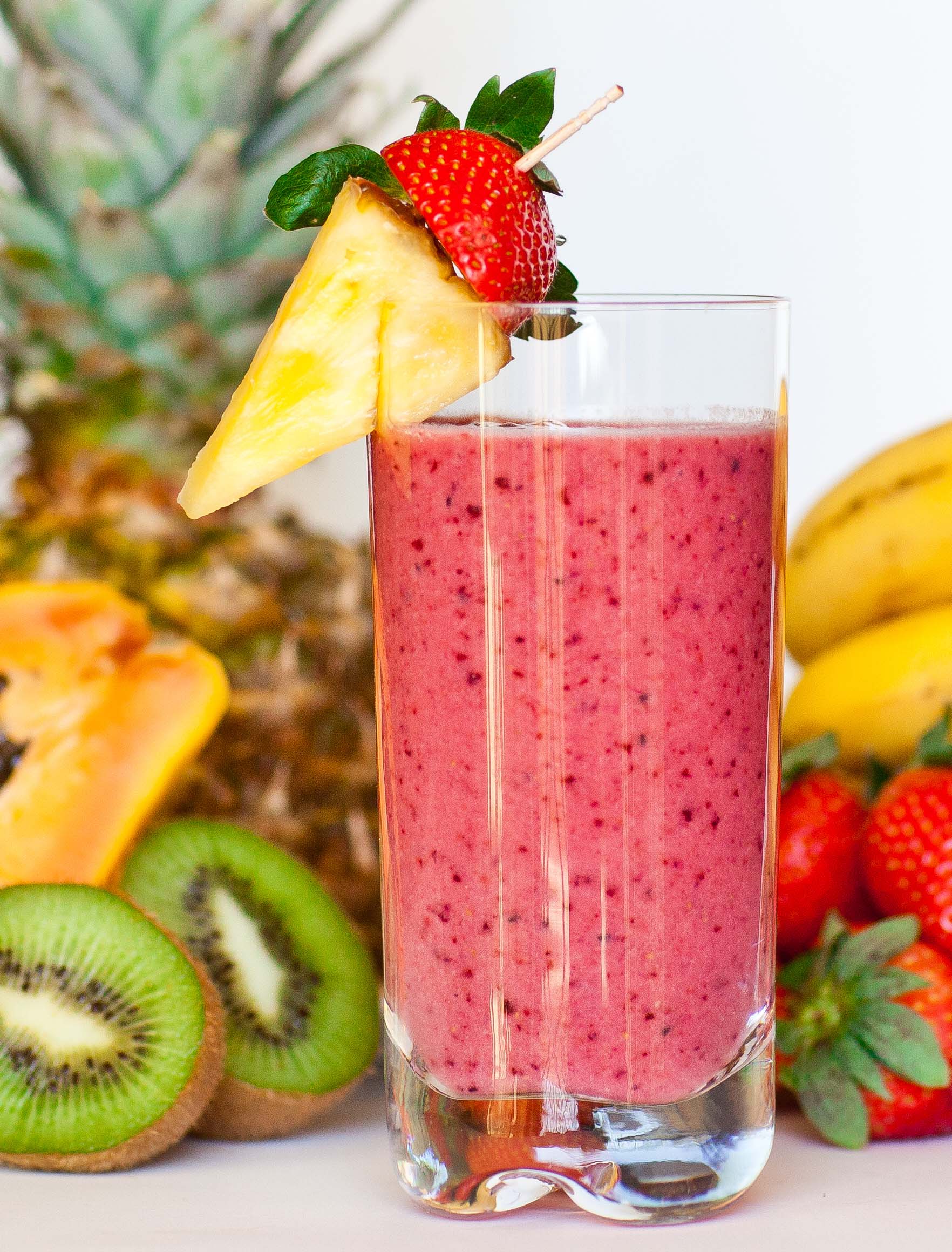 Most kids are attracted to fizzy drinks. You can keep your kids away from aerated drinks that are high in sugar this festive season by making tasty fruit smoothies at home. The base for all the smoothies is milk or yogurt, and when blended with fruits, it offers great nutritional value. There are many recipes available on the Internet, and parents can definitely try them. You can try strawberry, banana or mango smoothie all of which are very tasty. Also in case you are going for shopping or a picnic, you can carry the smoothies along.
Vegetable cutlets, spinach kebabs or vegetable muffins
During festive seasons, we have lots of guests visiting us. It is obvious that we have to serve them with good tea-time snacks. So instead of indulging in excess potato based snacks such as chips or nuggets you can try healthier options such as vegetable cutlets, spinach kebabs, which can be shallow fried or veggie muffins which can be baked. You can use olive oil for shallow frying, which is yet again a healthier option. This way along with your visitors, your children also will be kept away from consuming deep fried food.
Pumpkin or Pineapple Sheera
This is a regular sweet dish in most south Indian families. In fact, pumpkin or pineapple sheera does not require a lot of hard work or time and can be made in just few minutes. Pineapples contain high amounts of vitamin C and pumpkin is rich in potassium both of which is good for heart health. Hence the sheeras are a great option for all mothers who want to make a healthy sweet dish without taxing themselves for hours in the kitchen.
Rice Kheer
The most traditional sweet dish of our country and eaten by almost all communities across the length and breadth of India, rice kheer is often labelled as a healthy alternative to the latest creamy desserts such as ice cream cakes or fudges. Rice is loaded with carbohydrates and children require energy for almost everything from studying to playing. Hence, rice kheer is an ideal option this season.