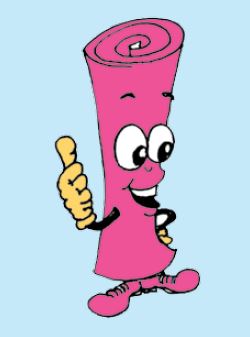 Hello Children!
PW Kidzone brings you a 'Family special' issue this month.
Like most people, you may have a love-hate relationship with your family. There may be times when you wish you never had a sibling and other times when you bless the day you were born into this family.
But no matter what, family relationships are special. Treasure them and you'll find something unique and precious in each one.
This time we suggest ways in which you can have fun with your family. To start with make a funky photo frame for your best family pictures! Join the fun and write to us at [email protected]
Idea box
Picnic jollity – Anitha Bennett
Love your family? Here's a great way to strengthen family bonds. Take time off from your everyday routine and plan a picnic. It's not as difficult as some people imagine.
Here are some pointers to plan the perfect picnic.
First, find a place that will make an ideal picnic spot. Neighbourhood parks, sandy beaches or even open
grounds that allow picnics are ideal. Even a shady tree in a secluded roadside stretch can be good enough!
Next, the food. Prepare ahead. Put together a variety of sandwiches bearing everyone's tastes in mind. Mix
and match with butter, jam, mayonnaise, ketchup, cheese, onions, olives, tomatoes, lettuce, shredded chicken or cutlets. Add potato chips or other crispies.
Next, the common beverage. Lime juice is the easiest to make. Alternately, pick up a readymade juice squash
or mix.
Take some play equipment along. Perhaps a board game that's a family favourite or a ball to throw or kick
around. A picnic is the perfect time to play together, for all members of the family.
So, if you want to strengthen family ties, start planning your next picnic right now!