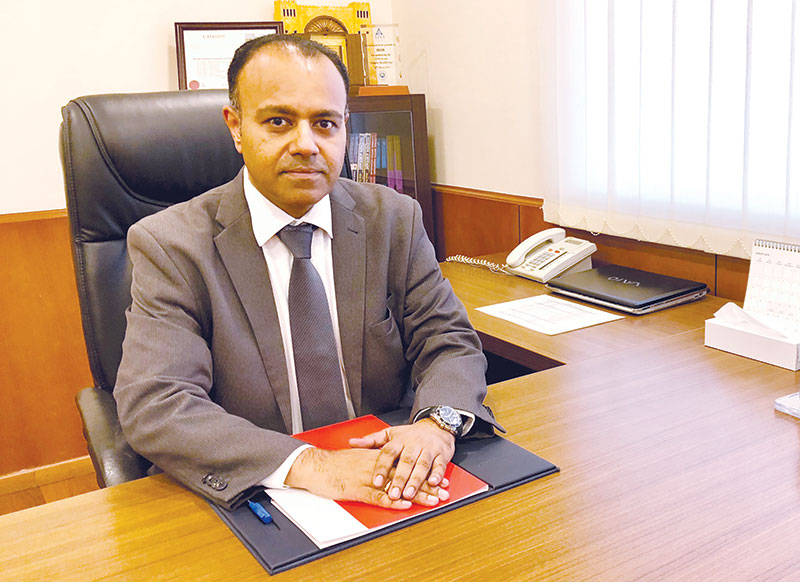 Nigel Viegas is the Barbar (Bahrain)-based executive director of Bahrain Institute of Hospitality and Retail (BIHR) which offers high quality hotel and tourism management and retail study programmes accredited by the Hotel and Tourism Management Institute (HTMI), Switzerland, American Hotel and Lodging Education Institute, USA and Australian Retailers Association.
History. Promoted in 1999 by the Dadabai Group of companies, Bahrain's most respected and diversified conglomerate, BIHR has 295 students (including 60 from India) and 16 other countries on its muster rolls. Over the past 19 years, BIHR-HTMI has certified more than 8,000 graduates who are highly placed in hospitality and tourism enterprises around the world.
Newspeg. Viegas was in Kolkata earlier this year to sign a partnership agreement with the International Institute of Hospitality Management (IIHM, estb.1994), a highly reputed hospitality and hotel management school with seven campuses across India and one in Bangkok (Thailand). The two institutes agreed to exchange students through a Study Abroad programme, initiate faculty exchanges, and collaborate in research projects and training.
Direct talk. "During the past four years, BIHR has stepped up its activities in India. We have signed partnerships with the Dangayach Hotel School in Jaipur, Mumbai's Speed Jet Aviation Academy and VIRA International Placements Pvt. Ltd, and now with IIHM. We believe our HTMI academic programme — a perfect blend of the best traditions of Swiss hospitality, intensive learning, professional life skills, research, presentation and management education — will develop students into innovative leaders ready to meet the standards of managerial competence and rise to top positions in the hospitality industry worldwide," says Viegas, an alumnus of Switzerland's Les Roches Global Hospitality Education and the International College of Hospitality Administration, with 24 years' experience in 5 star hotels around the world.
Future plans. Viegas has set ambitious plans for BIHR which currently offers the two-year Swiss diploma certification programme in hospitality management. "In progress is a plan to offer full-fledged degree programmes in hospitality and tourism, to provide deeper education and better career progression. We are also looking at launching innovative diploma programmes in multi-level industrial catering, Michelin Star, molecular gastronomy and mixology, wine pairing and bartending in collaboration with our affiliates from the next academic year," says Viegas.
Cheers!
Paromita Sengupta (Bangalore)