Against the backdrop of government advisory to shut down all schools and varsities till March 31 in wake of the coronavirus outbreak, several educational institutions and edtech companies have resorted to online learning, that is, hosting online classes in order to complete the curriculum and even taking exams. While on the brighter side, students are getting the scope to learn new forms of technology, how are parents adapting?
Sarjapur-based Swarup, whose daughter Misha, a student of DPS, Bangalore East and a part of the WizKlub programme, an edtech company that combined technology with research in cognitive learning to empower K-8 students with skills required to succeed in the coming decades and says, "While we were a little apprehensive of online learning …we are pleasantly surprised to see that my child adapted to online learning through the app with ease. There is a clear engagement for an hour with teacher … it is nice to observe that 10 kids, all remotely connected, got organised to take turns to ask their questions and keep the objectives of the online sessions powerful. At this rate, I am sure major concern of sudden holidays will be sorted is the current feeling."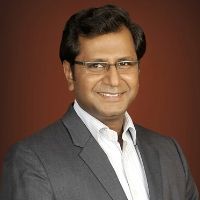 Amit Bansal, founder CEO of WizKlub says, "Technology has always made the life of humans more comfortable. In the industrial revolution era, the focus was largely to replace labour intensive tasks with machines. During the information revolution era, it was largely to create a more connected world where the inefficiency of information gaps was taken away. In both these eras, large number of inefficient processes were replaced with more efficient processes. However, a large number of jobs were still "repetitive" in nature. The way to excel in these repetitive jobs was to master the art of perfection through repetition. In the context of the school system, it means that a student who can do multiple revisions is an A+ student. That gave rise to the predominant method of "Rote Memorization" for excellence in schools."
He continues, "However, this wave of technology revolution would take away most of the repetitive tasks. Machines would be able to do all tasks that are repetitive in nature. The jobs that would exist would require the workforce to be fast learners (as the rate of change of information is rising exponentially) and be good at complex problem-solving (to solve new problem coming due to technology disruption). The maximum rewarding careers would be the ones where people are "creating" than just being a part of the process. WizKlub HOTS program focuses on skills that makes children extremely efficacious learners and great problem solvers. The SmartTech program focuses on skills that empowers every child with the confidence of being a creator of technology than just being a passive consumer."
Philip, whose son Jude studies in class 3 of Vibgyor High, Sarjapur and is also a member of WizKlub says, "Both of us work and now kids at home is a concern. While online was the only option as we cannot give them enough time nor can we send them out to tuition, we felt online courses are great for adults, I was wondering if that fits for kids. I realised a live session "by a teacher" is serious for my child. The sessions are awaited and attended and equally respected by kids. Having a teacher driving the session is important for better outcomes and that I realise isn't left to child with just self learning for WizKlub program this season."
Shirisha, parent of Aditi, a student of class 5 at Vidya Mandir Public School, Yelahanka says, "The code and build was liked by my daughter and enrolled. However, asking a few questions and sorting out her gadget for Aditi was the least I expected my daughter would do.We can guide only during weekends. If the same has to be done all by herself from a remotely connected person was even more of a concern, but the other way round, she is a lot more empowered than teacher guiding live. The code and build is really exciting for her. Her day practically has been starting and ending with WizGear (a product offered by WizKlub)."
School system is beneficial but….
There are broadly three benefits of a school system, says Bansal – "Social system where students are off to school from 8 am to 3 pm, that allows the family to go along with their lives like professional and household work. Social skills in students wherein they get ample opportunities for social interactions with other kids, teachers with different personalities (adult/manager interactions) and get to participate in activities such as sports, drama (as leaders, specific roles). This environment develops their social skills and also teaches them how to manage themselves better."
He adds, "Cognitive skills in students are taught through various subjects such as social science, maths, languages to develop their core cognitive abilities about basic skills such as reading, writing, arithmetic and advanced skills such as comprehension, critical thinking, logic, reasoning and problem solving.
My belief is that the school would continue to be an important player for social system and social skills. However, for cognitive skills, parents would move to other sources that provide a personalised experience that results in best learning efficacy for a student. That's the area where WizKlub is working to ensure that each student becomes a smart reader, adept problem solver and grows up with the skills and confidence to be a creator than just a consumer!"
How can online learning be made fun?
It's the same things that make learning fun whether in an online environment or an offline environment, says Bansal.
Understanding the WHY – if a student understands the real-life application of the skills one is learning, it makes learning fun.
Interactions and engagement – human interactions (with peers and instructor) are an important aspect.
Competition – Competing with self and others makes learning more fun. One must get the satisfying feeling of winning as one goes through the learning process. The typical gamification elements of PBL (Points, Badges, Leaderboards) can make the learning journey more fun.
Personalisation for maximum learning efficacy – The real fun in learning takes place when "learning takes place".
Also read: Online classes amidst coronavirus outbreak
National
,
News