With much financial turmoil in the world, many young people, like college and university students, face more pressure to handle their finances wisely. Investing has played a significant role in helping them build wealth and maintain their funds; however, many still lack the information, literacy, and confidence to invest. In India, 64% of the youth population is hesitant to invest. Though some set aside part of their earnings to save, most still lack the definite knowledge to make investment decisions.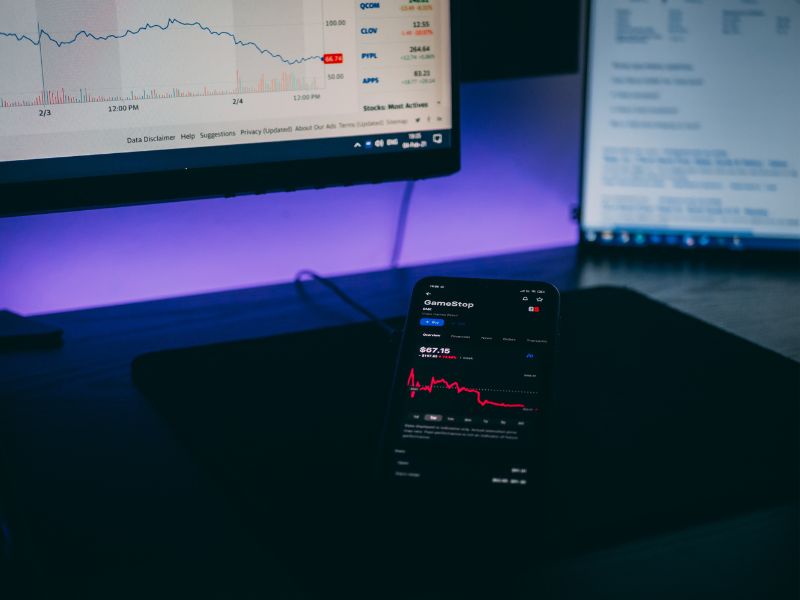 Higher education students are at a point in their lives where they must think about money wisely. Knowing how to invest properly can be a big help in establishing financial know-how before joining the workforce. Fortunately, advancements in financial technology (fintech) are making it much easier for them to learn how to invest. Here's how fintech helps higher education students learn about investing early:
New options
The growth of fintech presents new investment opportunities that higher education students can explore. Popular markets like stock, forex, and commodities that have been top investment choices for a long time are easier to learn with the help of the Internet, but fintech advancements have allowed for options to expand. Digital assets like cryptocurrencies have become big news these past few years, presenting a new exchange method. Young people, in particular, have shown much interest in investing in crypto due to their decentralized nature and potentially lucrative returns.
With many assets to choose from, students can pick which market meets their goals and financial capabilities. It's more accessible to find information on assets like crypto and more so students can start investing early and wisely. More platforms allow for investing in newer assets and providing sufficient information on how to participate in the market.
Investment tools
For students looking to start investing, it's easier than ever to access the financial markets thanks to the growth of fintech. College students will likely have access to a computer or phone, which they can use to access brokerages and trading platforms to conduct online trading. They can trade financial instruments—such as currencies, stocks, and commodities—in better-than-market conditions. Many brokerage apps have multiple account types, like standard or professional, so they can choose which is best suited for their investing needs. It's also an option to open a demo account so they can practice before participating in the markets and trading actual assets.
This type of fintech can not only help students invest and trade, but it can teach them about various financial markets, how to monitor market activity, and when to make the best investment decisions. This knowledge can be helpful if they wish to invest more after school to build wealth.
Educational resources
Today, India's students are becoming increasingly used to using technology in the classroom, with India's EdTech market size is expected to grow 3.7 times by 2025. This means that higher education students will be more ready to use the latest financial technology. Fintech platforms offering various services are becoming more widely available to people, even for groups with less access to traditional financial services or who lack investment knowledge. As such, to appeal to a broader user base who may be less experienced with money—like higher education students—fintech platforms will provide educational resources that can help them grasp financial concepts. Using interactive tools, videos, and instructions, fintech can help engage users and inform them about making correct financial and investment decisions.
College students may be typically more tech-savvy than older generations but lack financial or investment knowledge. Incorporating the power of tech in simplifying and repackaging financial education in an exciting way can make it much easier for them to understand concepts and fundamentals of investing. Using simple graphics and tools rather than straightforward jargon and information can also be more engaging. Demystifying investment through fintech-based education can help students build the confidence to invest and manage money better.
Developing financial literacy is crucial, and learning how to manage money and investments while still in higher education can be a big help in moving forward into the workforce. Fintech has rapidly changed how people make payments, make financial decisions, and seek financial advice. These platforms are instrumental in developing people's decision-making skills regarding money. Investing is not free of risk, so it's more necessary than ever that young people know how to make the best financial choices.
Also read: Fintech Transformation: The Future of Credit Solutions in Private Schools