English author Neil Gaiman of the bestselling novel 'Anasi Boys' once said regarding the necessity of libraries, "Libraries are about freedom. Freedom to read, freedom of ideas, freedom of communication. They are about education (which is not a process that finishes the day we leave school or university), about entertainment, about making safe spaces, and about access to information."
Reading from a very young age is all about creating a habit. It has proved to improve academic performance. According to a study conducted by researchers of the Sam Houston State University and Texas A&M University, "reading opened up worldwide avenues for knowledge that non-readers were unable to access." It also found that children who had a habit of reading from an early age "developed greater reading comprehension skills, had increased fluency, and displayed higher levels of general knowledge."
So, how to instill a reading culture from a young age?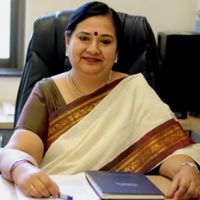 "There are various ways to instill reading culture in children, however, the effort has to be from all the stakeholders, that is, school teachers, parents, and students themselves," says Ruchi Hajela, principal, Indo Scottish Global School, Thane.
She added that once must keep books and magazines handy everywhere "at home and in the school too like the class library. Students need to understand the connection of books with real life. Instilling good reading habits among students does help them in becoming successful in academics as well. Proximity to books will keep them well informed and also away from the distractions of digital media. There will be no aversion to textbooks too."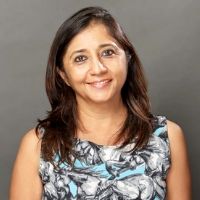 Parents play an important role when it comes to reading. Says Lamiya Bharmal, primary librarian, Stonehill International School, "Reading aloud to children makes language visible. This will increase their interest in reading and pursue their thirst for knowledge. Engage children in daily doses of reading with you and by reading on their own. This helps reading be something they own and look forward to each day. It becomes a part of them. Books in hands, this is where it all begins and this is where it can grow over time.
Let children see you read – children imitate when they see us giving time to reading in our own lives. By reading in front of growing readers, our actions really will speak louder."
When it comes to selecting which books to read, a school librarian can be of great help in assisting the students. Hajela says, "The librarian understands that preschoolers love colourful, picture, pop up books and as they grow older, boys and girls start showing differences in their choice of books. So accordingly books of various genres should be made available to them."
Also read: Speed reading techniques
Bharmal adds, "Most children are motivated to read and some will be more eager than others to demonstrate their independence. We need to appreciate the range of attitudes and experiences that children bring and provide a climate in which children can reach their individual potential where there is an increase in independence and in comprehension."
While constructing a library in the school, it is important to keep in mind the easy accessibility of books, comfortable seating space, well lit up area; colorful walls and shelves for toddlers. "First of all, a library should be a resource hub for the learners. Besides infrastructural attractions, a wide range of books, magazines, and journals should be on display for the students to benefit. Activities like book reviews, creating book covers, making bookmarks and best reader of the month should be a regular feature," concludes Hajela.
Sukanya Nandy