-Shreyosi Chakraborty
Every successful venture has a humble beginning – Samaritan Mission School (High) is no different. "I started a small institution in a 300 sq feet room with just six children in 2001," recalls Mamoon Akhtar, proud founder of the school from Howrah, which has been nominated as the World's Best School for "Overcoming Adversity" by UK-based digital media platform T4 Education in partnership with Accenture, American Express, Yayasan Hasanah, Templeton World Charity Foundation, and the Lemann Foundation.
Located near the infamous Tikiapara slum in Howrah, this co-educational English medium school embodies an oasis of peace, positivity, and enlightenment. "We aim to accommodate students from the marginal sections of the society who can barely afford two meals a day. Their parents are either working as labourers or rickshaw-pullers or some have been orphaned since birth. The challenge to execute anything is abnormally high here as they lack a proper support structure even to provide them with basic needs, let alone a conducive ambience to grow up," says Akhtar.
"I was in class 7 when I was forced to drop out of school as I could not afford to pay the fees. In a bid to sustain myself, I started giving tuition to help me pay for my education till class 12. College education was too expensive and hence could not afford it either. I invited the community's young college students to teach the kids along with me. I used to offer Rs 100 to the young girls as a payment." Nothing is truly free in this world", reiterates Akhtar, as he recalls the school's fee of Rs 5 in 2001. "Those who could not pay brought in old newspapers and books. I wanted to instil the idea that they were earning their Education and it was not given out as charity to boost their self-confidence & self-esteem," says Akhtar.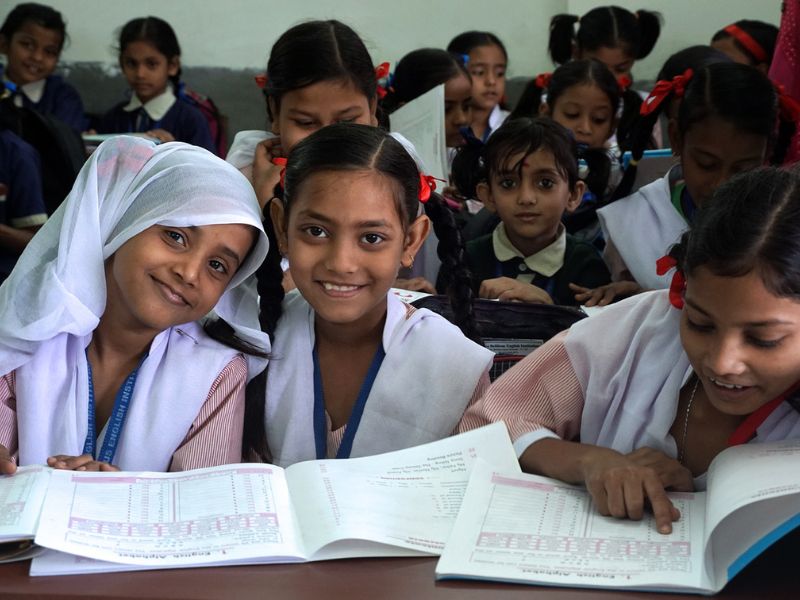 In 2003, Mamoon wrote to Lee Alison Sibley, wife of the then American Consulate General in Kolkata who was also an actress and social activist requesting assistance. Sibley eventually came down to visit the school and ended up supporting the cause. In 2006, Samaritan Mission School was founded, a co-educational English medium school that was granted certification in 2008 by the government of West Bengal.
Mamoon ensures that no child is denied an education due to a lack of funds. He founded Samaritan Help Mission (SHM) in 2001, to provide education to children from socially &economically challenged families.
The school roster today boasts of 6,426 students and 347 staff members with English as the first language and Bengali as the second. "Apart from the school, we also run a vocational centre for the students' mothers and a health centre where 300 people are approximately treated on a daily basis," says the 51-year-old founder, who now runs three schools.
Samaritan Mission School High, Rebecca Belilious English Institution – a primary school and Samaritan Public School, are located in Howrah's Tikiapara. Another school is coming up in the same complex by January 2023.Akhtar gradually expanded the scopeof the Samaritan Help Mission like health, sports, women's livelihood, and elderly care. SHM supports 600 households with their ration and medication every month. He established a vocational training programme as a source of income for widowed and divorced women. Around 400 women are currently employed as dressmakers. "We say that we do not educate the child only, we educate the whole family," added Akhtar."We also provide JEE and other entrance exams' coaching to students, so that they can secure a bright future for their own " says he.
Around 80 percent students and members who work in our initiative are from the Muslim community but people here live in harmony. "We are proud of Muslim students and mothers giving Rangoli on Diwali and Hindu brothers keeping a fast on Ramadan," smiles the social reformer. A true reflection of India and its flavour of unity-in-diversity at its best.
Also Read: Five Indian schools shortlisted for first-ever World's Best School Prizes
International
,
News