– Mita Mukherjee
The ICSE and ISC semester will be held from November 29 and November 22 respectively and will be held offline the Council for Indian School Certificate Examinations (CISCE) announced on Friday. The ICSE exam will end on December 16 and the ISC on December 20, the CISCE said.
The exams will now be conducted in the schools and students will write the tests sitting in their respective institutions. The CISCE had earlier said that students would be allowed to take the exam either from home or school.
But as it had been announced by the council before, the questions in both the exams will be of only Multiple Choice Question (MCQ), Gerry Arathoon, CISCE secretary and chief executive said. "The questions will be of only MCQ type. There is no change in this regard," Arathoon told EducationWorld.
The detailed timetable of the two exams was posted on the CISCE official website cisce.org on Friday evening.
In a circular issued to all schools today, the CISCE said it had received numerous emails from heads of schools, parents and students who expressed their difficulties and apprehension if the semester I examinations were held online.
According to the circular "some of the major concerns expressed were non-availability of devices, irregular power supply and network and bandwidth problems."
"The CISCE being a student-friendly board, after much deliberation has thus decided to conduct the ICSE and ISC Semester I exams in the offline mode. These examinations will be conducted in the respective schools. All candidates will be required to report to their school, as per the scheduled examination dates."
The council will share the detailed guidelines for the conduct of the exams with the examination conveners and heads of schools shortly.
In a bid to establish uniformity in the system for assessing classes X and XII students, the CISCE had announced in August that the academic session for classes X and XII students of the 2021-22 batch would be divided into two semesters and the council would conduct an examination at the end of each semester.
The sudden postponement of the examinations came as a surprise to schools as most schools had started the preparations for conducting the examinations, principals of many schools had said.
ICSE – Class X timetable: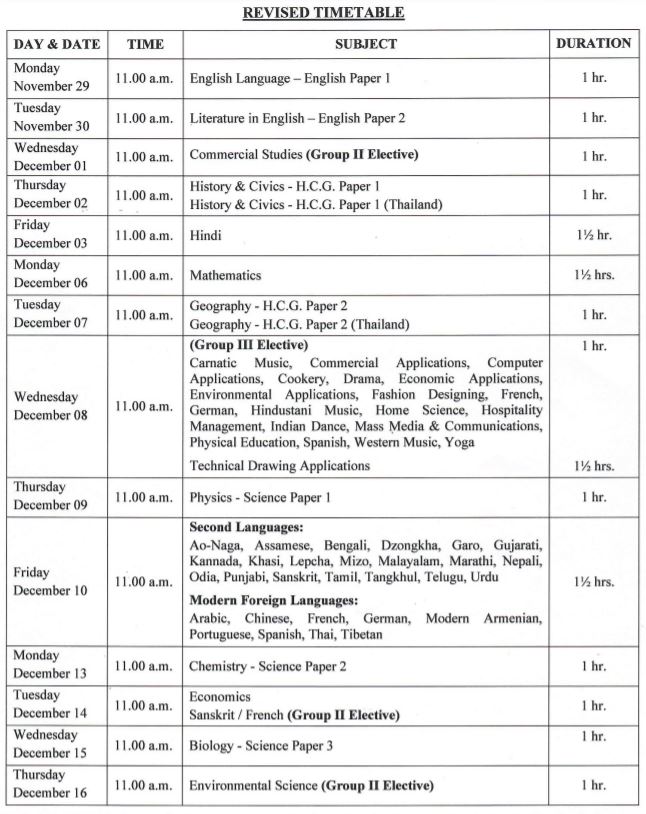 ISC – Class XII timetable: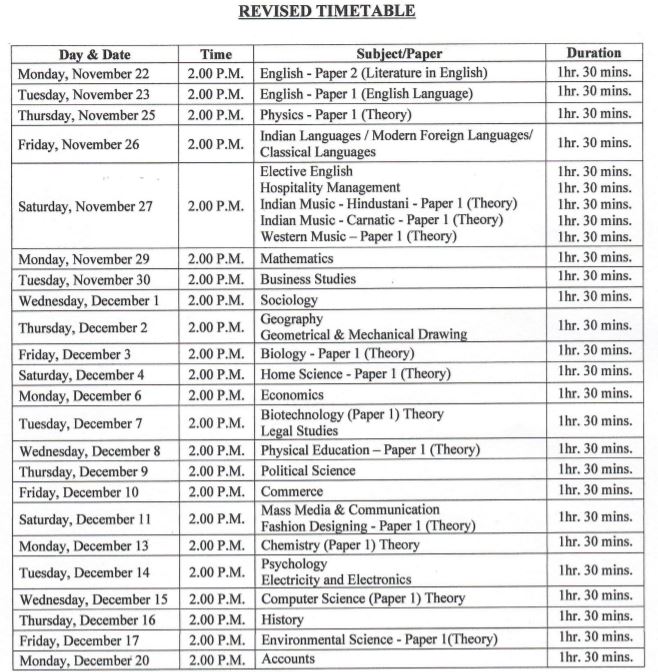 News
,
States