-Riya Ganguly
"The language we learn from our mothers is the homeland of our innermost thoughts" – Koïchiro Matsuura, former UNESCO director-general
With over 6,500 languages being spoken around the world, cultural and linguistic diversity is immense in the 7 billion population planet we inhabit. As thousands of languages face the threat of extinction every year, International Mother Language Day (IMLD) was formally instituted by UNESCO in 2002 to preserve the sanctity of vernacular languages across the world and promote the preservation and protection of all languages used by peoples of the world.
Mother tongues form an integral facet of one's identity. "Technology can provide new tools for protecting linguistic diversity", commented Director-general of UNESCO Audrey Azoulay. The theme for International Mother Language Day 2022 has thus been announced as Using technology for multilingual learning: Challenges and opportunities. "However, because the Internet poses a risk of linguistic uniformization, we must also be aware that technological progress will serve plurilingualism only as long as we make the effort to ensure that it does", cautioned Azoulay.
Employing technology to promote multilingualism can become a key component in inclusion in education, as has been witnessed in the widespread technology-based solutions adopted to maintain the continuity of learning over the Covid-19 pandemic. Furthermore, the technological boom in the past decade has also witnessed a massive rise in applications geared towards language education, making language learning available at the tip of your fingers. Apps such as Duolingo and Babble with over 100 million downloads have become widespread while apps like Memrise (10+M downloads) integrate the human element as it allows for interaction with native speakers to make the learning process more fluid.
Digital media and technological communication play a larger role in diversification of languages than you might think. The popularity of foreign language media has risen meteorically as viewers have widened their horizons to engage with greater foreign language content. Parasite became the first foreign-language film to win Best Picture at the 92nd Academy Awards, marking a milestone in Korean culture, but it was only the start as the past two years of increased TV consumption in the pandemic have been characterized by enthused fans of foreign language shows such as Squid Game (Korean), Money Heist and Narcos (Spanish) among several others. The popularity of Chinese and Korean dramas such as Crash Landing on You have also witnessed a steep rise since the late 2010s while Bollywood movies have had a rich history of frenzied consumption in countries outside India, China having a sizeable fan following of top grossing movies such as Dangal and 3 Idiots. Similarly, popular Indian actor Rajnikanth become a sensation in Japan since 1998, paving the way for subsequent Indian film release successes in the Asian nation. Shah Rukh Khan enjoys a similar popularity among Polish and German audiences, promoting the widespread consumption of the Hindi language in the European countries.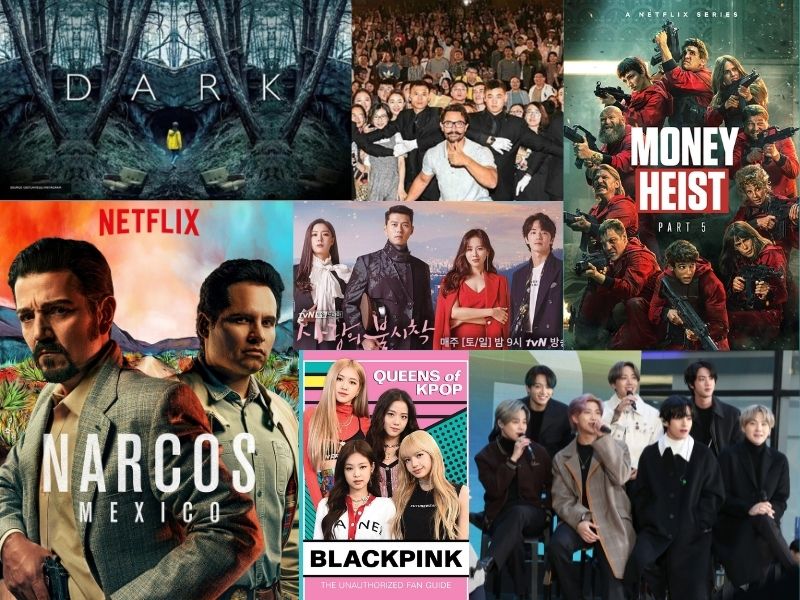 Movies are not the only medium promoting greater multilinguistic consumption. The music industry has widened its horizons greatly as the integration of bands and musicians singing in their vernaculars has worked wonders for promoting societal multilingualism. The explosion of K-pop bands such as BTS and Blackpink in the music industry has been a particularly riveting development in consumption of Korean culture as Korean has grown to become the fastest-growing foreign language in India and 14th most spoken language in the world. The popular Indian TV segment 'Chitrahaar' airing popular song clips from Indian films also began same language subtitling (SLS) since 2010 to promote language literacy among natives who did not have a working knowledge of the Hindi language.
Also read: International Mother Language Day (IMLD): Languages without borders
International
,
News