India's G20 presidency Summit, "Preponderance of Indian Wisdom in VUCA World," was held in Gurugram on February 9, 2023 at the Westin Hotel, MG Road, Gurugram, Haryana, hosted by the Council for Strategic Affairs Center at IIM Rohtak. Honourable Chief Minister Shri Manohar Lal Khattar ji gave the ceremony its official start. Mr. Adarsh Kumar Goel, Chairman, National Center Tribunal, and Dr. Satyapal Singh, Member of Parliament, delivered the keynote addresses.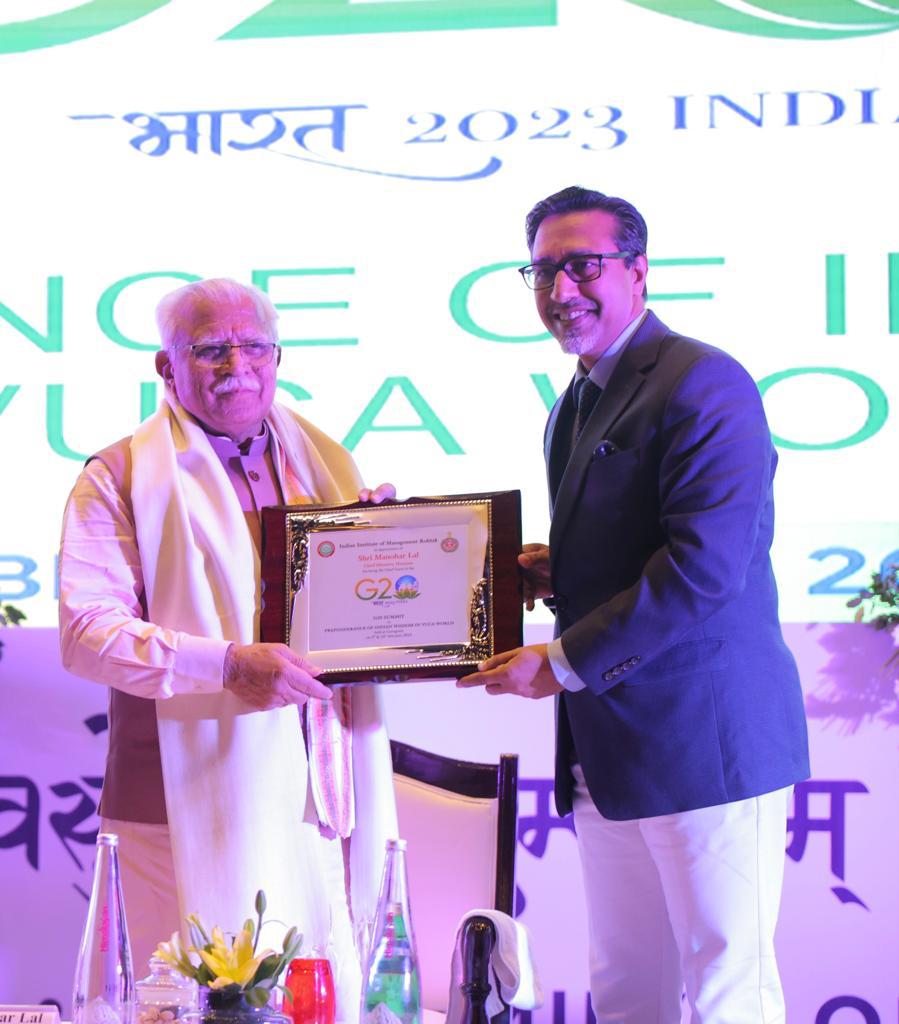 The summit was attended by delegates from Tajikistan, Bangladesh, Afghanistan, Greece, Argentina, Canada, and Switzerland. More than 300 people attended the event in person, and 1100 more joined online from all over India and internationally.
Dr. Satyapal Singh, Honourable Member of Parliament (MP), began by outlining India's recent accomplishments before discussing how the G20 Presidency has given the country the chance of a lifetime to spotlight them in the global arena. India's recent widespread accomplishments with initiatives like Swacch Bharat Abhiyaan, PM Kisan Yojana, and the Jan Dhan programme show the country's capacity to make improvements in a situation that is changing quickly.
Afghanistan congratulates India for winning the G20 presidency. According to Mr. Sediqullah Sahar, Attache of the Embassy of the Islamic Republic of Afghanistan, India, the region's fifth-largest economy, can help with infrastructural development and medical aid. The G20 nations' sustainable growth model will benefit from India's presidency. India has sent humanitarian aid to Afghanistan during its time of need, and they are quite appreciative of that.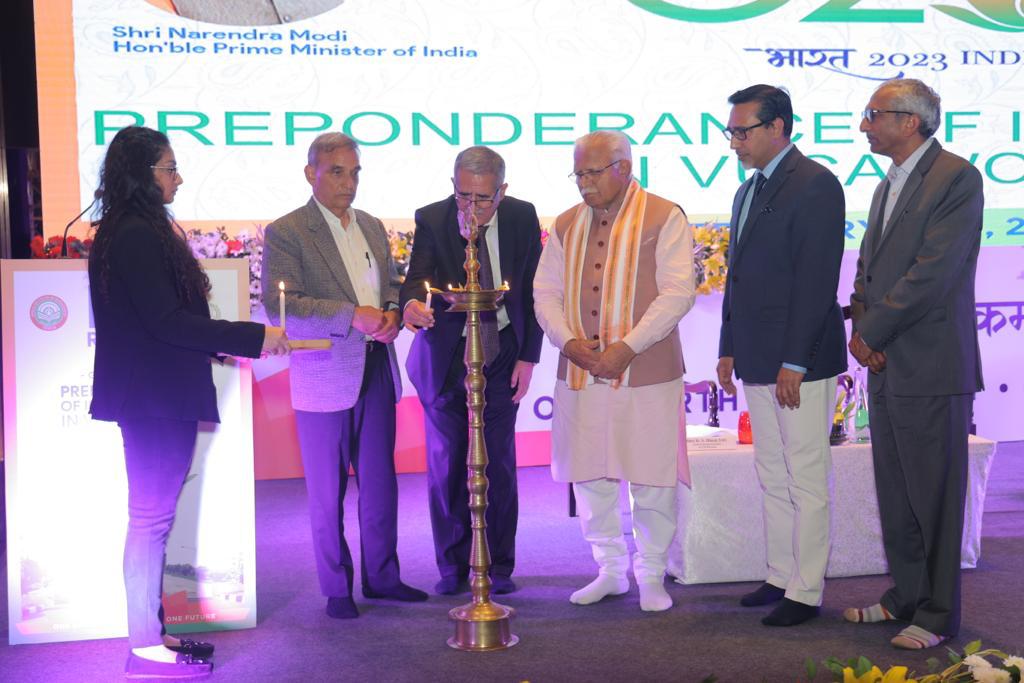 The panel was addressed by Mr. Habibullo Mirzozoda, Deputy Chief of Mission, Tajik Embassy. India is successfully administering two global presidencies—the G20 and the SCO—for the first time, he claimed. shared his conviction that India will keep working to ensure that developing nations were fairly and equally represented in all relevant international fora. He continued, "India is crucial for these Chabahar and TAPI (Turkmenistan-Afghanistan-Pakistan-India Pipeline) plans for economic expansion. By using Chabahar, India may expand trade throughout the entire area. In the last few weeks in India, meetings have advanced much above expectations. The envoy also spoke about how India is facilitating the growth of Central Asia through new and enhanced trade routes.
Atul Karwal, Director General of NDRF, Upendra Tripathy, Founding and Former Director General of the International Solar Alliance, Tahir Gora, Canadian broadcaster and author, and Jesper Hougaard, CEO of Diletto Lifestyle & Hospitality Pvt. Ltd. spoke on the second panel.
Also Read: IIM Rohtak conducts management conclave
Campus
,
News