December 10 is celebrated worldwide as Human Rights Day as a commemoration of adoption of the Universal Declaration of Human Rights (UDHR) by the United Nations General Assembly in 1948. Closer home, there are six Fundamental Rights, considered as the basic human rights, granted to every citizen by the Constitution of India. They include — Right to Equality, Right to Freedom, Right Against Exploitation, Right to Freedom of Religion, Cultural and Educational Rights, and Right to Constitutional Remedies.
More often than not, anti-social elements infringe upon an individual's human rights and deprive him/her of an opportunity to lead a dignified, just and equal life. While in India we have the National Commission of Human Rights (NCHR), a human rights watchdog that intervenes in cases of human rights violation, we also have brave individuals, who often risk their lives to ensure that every person enjoys equal rights. India is lucky to have men and women who have fought tooth and nail to uphold the human rights of fellow Indians, notwithstanding the great threat to their own lives and wellbeing. We enlist a few of them:
Kailash Satyarthi: 2014 Noble Peace laureate, Kailash Satyarthi is one of the tallest personalities when it comes to leading an unrelenting yet peaceful struggle against the exploitation of children. A native of the central state of Madhya Pradesh, Satyarthi started his career as an electrical engineer, but soon switched tracks to dedicate his life to protection, upliftment and well-being of children. Some of his most prominent works include: playing a pivotal role in ensuring the passage of Child Labour Act in 1986; under the Bachpan Bachao Andolan, Satyarthi and his team have rescued over 88,000 children from bondage, trafficking and exploitative labour; and he also played an important role in compelling the International Labour Organisation in adopting convention 182 to abolish worst forms of child labour.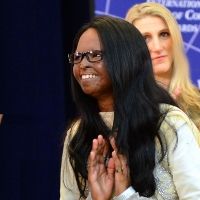 Laxmi Agarwal: A small burn inflicted through kitchen misadventure can bother us for days together, imagine the suffering and pain an acid attack survivor has to endure. Along with physical pain, they also have to face the mental trauma and societal stigma that follows. But Laxmi Agarwal, rose against all odds to fight against this grave issue of acid attack. It 2005 when a group of men poured acid on her for rejecting the advances of a man among the group. But with a grit stronger than steel, Laxmi bounced back in life and founded Chhanv Foundation, an NGO which fights for the cause of acid attack survivors. She also led the signature campaign which finally resulted in the Supreme Court to order central and state government to regulate the sale of acid. In 2014, she received the International Women of Courage award from the then First Lady of the US, Michelle Obama and now, a movie named Chhapaak is going to release starring Deepika Padukone, essaying the role of Laxmi.
Bezwada Wilson: A report by the National Commission for Safai Karamcharis (NCSK), a statutory body set up by an Act of Parliament showed that between 2017 and 2018 alone, 123 manual scavengers lost their lives. This number was challenged by Safai Karmachari Andolan (SKA), an organisation working for the development of manual scavengers, according to which, in Delhi alone the number of deaths surpassed 400. SKA is led by social activist Bezwada Wilson who has been relentlessly fighting against the social evil of manual scavenging, which is not only dehumanizing but also fatal. 2016 Ramon Magsaysay awardee, Wilson work was significant in bringing the Supreme Court to direct all states to compensate the families of manual scavengers in case of their death.
Sunitha Krishnan: Sunitha Krishnan shook the nation when she narrated the gruesome violation and attack inflicted upon her by her rapists in very popular game show Kaun Banega Crorepati, hosted by Amitabh Bachchan. A gang rape survivor, Sunitha never let herself being bogged down by the various challenges thrown at her by society, instead, she rose every time stronger than before. Co-founder of Hyderabad-based NGO, Prajwala, Sunitha has rescued more than 10,000 girls and women from prostitution and trafficking and educated them to become self-sufficient. Along the way, she has made many enemies, resultant of which, she has been attacked by these anti-social elements as many as 17 times. But Sunitha's iron-will is what separates her from others, and she keeps on fighting, for the girls and for the society.
Ashok Row Kavi: 2018 was a landmark year for the LGBTQIA+ community in India since it was this year when the draconian section 377 of the Indian Penal Code was partially struck down, thereby decriminalising homosexuality. The road to this verdict was long-drawn and difficult. It was nothing less than a battle, fought over decades. One of the frontrunners in demanding the right to love whomever an individual wishes was LGBTQ activist Ashok Row Kavi. This septuagenarian has been fighting for gay rights from 1980s. Currently, the co-founder of Humsafar Trust, which works exclusively in the space of gender rights, health and awareness, Ashok Row Kavi is constantly working to provide a voice to sexual minorities on the public platform.
Medha Patkar: Clad mostly in simple cotton sarees, Medha Patkar strikes off as an ordinary Indian woman. But there is hardly anything ordinary about her. A social activist, her most well-known fight has been for the rights of people displaced by the Narmada Valley Development Project (NVDP). A staunch believer and follower of the Indian Constitution, she has based her campaigns of two basic tenets of the Constitution-right to life and livelihood.
On the occasion of Human Rights Day, let's take time to appreciate these human rights activists who have placed justice and equality for all over their own lives. They are undeniably a beacon of hope and guiding light for every generation.
International
,
News