To acknowledge and celebrate the efforts of the small minority of special needs schools, C fore field researchers interviewed a special sample of 532 respondents including parents of CWSN and special educators in five cities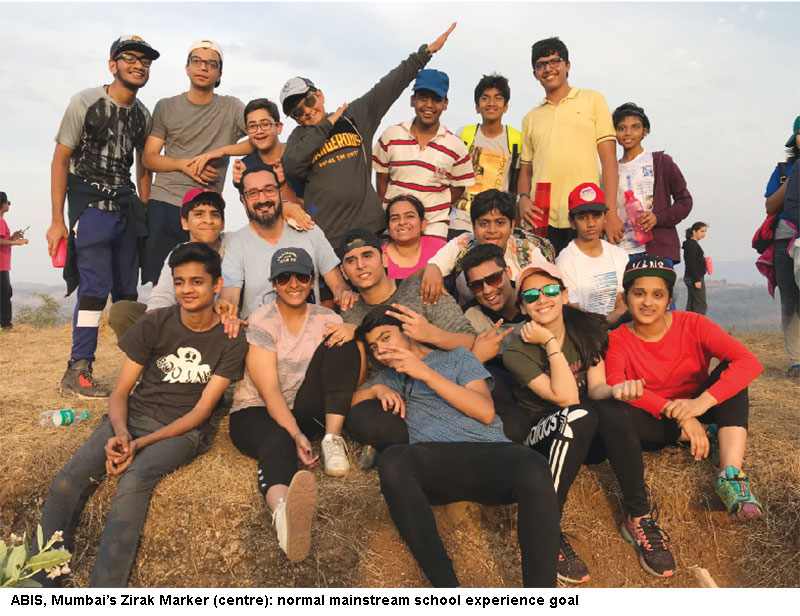 Despite the promise of universal access to primary education for all children aged 6-14 years under the Right of Children to Free and Compulsory Education (RTE) Act, 2009 enacted by the Congress-led UPA-I government, children with special needs (CWSN) form the largest out-of-school chunk in India. According to a report — Fixing the Broken Promise of Education for All: Findings from the Global Initiative on Out-of-School Children (2015) — published by the Unesco Institute for Statistics and Unicef, of 2.9 million children with disabilities countrywide, 990,000 aged 6-14 years (34 percent) are out of school.
Moreover District Information System of Education (DISE) 2015-16 data of the Delhi-based National University of Educational Planning and Administration (NUEPA) indicates that of CWSN in primary education, a mere 8.52 percent reach class IX — a dropout rate of 91.48 percent. The failure of special children to complete secondary school is not surprising, given that the majority of India's 1.4 million schools are ill-equipped to educate CWSN, with 77 percent lacking disabled-friendly toilets and 40 percent bereft of ramps.
It is against this depressing backdrop that EducationWorld initiated the EW India Special Needs Schools Rankings in 2015 to acknowledge and celebrate the efforts of India's small minority of special needs schools. To compile the EW Special Needs Schools Rankings 2018-19, C fore field researchers interviewed 532 knowledgeable respondents including parents and special educators in five cities. Special needs schools are evaluated on 10 parameters of education excellence: teacher welfare and development, competence of faculty, quality of programmes, rehabilitation, co-curricular education, leadership quality, safety and hygiene, infrastructure provision and value for money.
The 2018-19 league table of India's most admired special needs schools has experienced a makeover. The Delhi-based Tamana Autism Centre — School of Hope, promoted in 1992 by celebrated educationist Dr. Shayama Chona and ranked India's #1 special needs school for three consecutive years (2015-17), is displaced this year by the new Aditya Birla Integrated School, Mumbai (ABIS, estb.2014), promoted by philanthropist Neerja Birla. Moreover, at the Top 5 table, there has been a reshuffle of the seating with the SPJ Sadhana School, Mumbai ranked #3 (#4 in 2017), and Amar Jyoti, Delhi slipping to #4 (2) followed by Asha Kiran Special Needs School, Bangalore, at #5 (3).
Dr. Zirak Marker, an alum of DY Patil Medical College, Mumbai and medical director of ABIS which has an enrolment of 156 students in classes I-XII mentored by 46 educators, is delighted that EW's carefully selected survey sample respondents have acknowledged this relatively new school's pedagogy and other innovations for special needs children.
"The credit for this achievement needs to be given to our committed and dedicated team of teachers, therapists, psychologists and special educators. Our objective in ABIS is to provide children a normal mainstream school experience. Therefore, teachers and staff ensure they receive holistic education and are prepared to write board exams of the National Institute of Open Schooling or any other exam board, attend universities, intern with companies, find jobs and enjoy fulfilled lives. To this end, we offer special education which includes speech and language learning, skilling, customised therapy and sensory integration classes with a teacher-pupil ratio of 1:5 to ensure that every child receives individual mentoring and vocational training of her choice," says Marker.
Beyond the Top 5, other sufficiently well-known schools for special needs children included in the league table are the Mata Bhagwanti Chadha Niketan, Noida, ranked #6; the Gateway School, Mumbai #7; Academy for Severe Handicaps and Autism, Bangalore #8; Aatman Academy, Thane #9 and Vidyaniketan Academy — Centre for Learning Challenges, Bangalore #10.
Jayashree Ramesh, a postgrad in special education from San Jose State University, California and director of the Academy for Severe Handicaps and Autism, Bangalore (ASHA, estb.1995) is satisfied that the academy has maintained its national #8 ranking. "I am happy that ASHA is consistently ranked among the country's Top 10 special needs schools. I attribute this to our dedicated teachers, volunteers and affiliated organisations who have donated time and money to help us. This year, we celebrate our 23rd anniversary, a major milestone for us. We believe that by constantly innovating our curriculum, introducing latest therapies, and enriching our children's education experience through yoga, music and counseling, children with special needs can be transformed into happy, cheerful and contributing members of society," says Ramesh. Currently, ASHA has an enrolment of 80 students mentored by 32 teachers and eight therapists.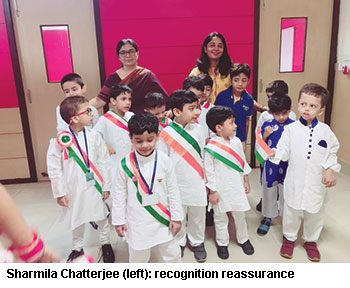 The only surprise in the league table of India's Top 20 special needs schools is the debut of the previously unranked Sanchetna, Noida, (estb.2009) at #10. Promoted by the Billabong High International School, Noida (ranked #31 in Delhi NCR) a decade ago, this low-profile, unsung school offers customised education and therapies to children with autism spectrum disorder, learning difficulties, cerebral palsy, Down syndrome and speech and hearing problems.
"That Sanchetna, which is promoted and closely allied with us, is included among India's Top 20 schools for children with special needs, is a fulfilling experience. This recognition from an independent and respected publication reassures us that we are on the right path, and strengthens our commitment to the enablement of special needs children who tend to be cruelly neglected. The excellent education and nurturing that children receive in Sanchetna makes it easy for us to integrate them into inclusive mainstream education in Billabong High," says Sharmila Chatterjee, an alumna of Delhi University and Indian Institute of Human Rights, New Delhi, and principal of the Billabong High International School, Noida.
Sruthy Susan Ullas