Bollywood actors call the shots when it comes to maintaining a healthy lifestyle and glamorous looks. Despite their busy schedules, they don't compromise on their fitness regimes and are an inspiration for most of us. Here's a sneak peek at the fitness regimes of some of the fittest and most admired Bollywood actors.
1. Salman Khan
Salman Khan, the most eligible bachelor of India, has always been a fitness freak and guru who has inspired many other celebrities from Hritik Roshan to Arjun Kapoor. Despite his busy schedule, Mr. Khan hardly misses out on his workout sessions and religiously follows a rigorous fitness regime. He is known to perform sit-ups for 2000 count, over 500 abdominal crunches and 1000 push-ups. Besides his rigorous workout schedule, Khan also loves sports like cycling and jogging.
2. Tiger Shroff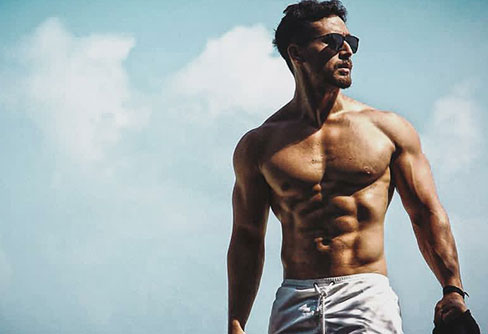 Tiger Shroff, the current youth sensation, has already carved a niche for himself as one of the best dancers in Bollywood. A die-hard fan of Bruce Lee, he practices martial arts on a regular basis. The 'Heropanti' star also loves kickboxing, gymnastics, dance and sometimes indulges in soccer.
3. Hritik Roshan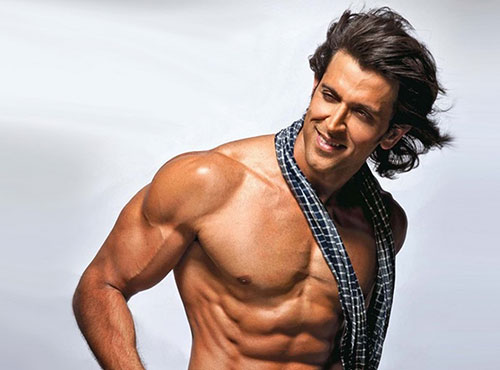 The 'Dhoom' actor follows a strenuous workout regime, under the supervision of fitness instructor Kris Gethin. He begins with a 20-30 minutes of cardio exercises daily followed by strength training of a specific part of the body everyday. On Monday, Hritik focuses on chest, calves, and back and performs dumbbell bench press, among the other exercises. On Tuesday, Hritik focuses on legs and his exercises include leg press, seated leg tucks, extension and many more. On Thursday it is calves, while he works on his abs and arms on Friday.
4. Kareena Kapoor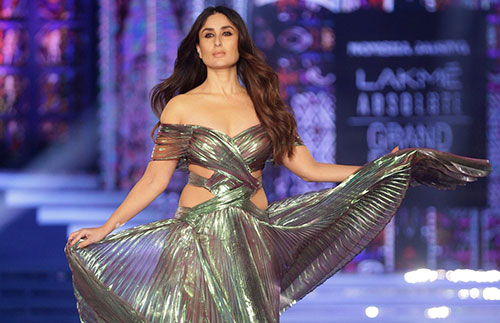 Kareena Kapoor faced a major challenge with maintaining her weight after her first baby Taimur Ali Khan in 2016. 'Bebo' then opted for a fitness regime focusing on Pilates and now works out with the famous Mumbai-based celebrity trainer Namrata Purohit, who is the youngest Pilates trainer in the world. Purohit had recently shared in an interview that Kareena works out for around three-four times a week, sometimes more. Under the guidance of her trainer the 'Veere Di Wedding' star also indulges in full body workouts with equipment based Pilates – cadillac, ladder barrels and the jump board.
5. Parineeti Chopra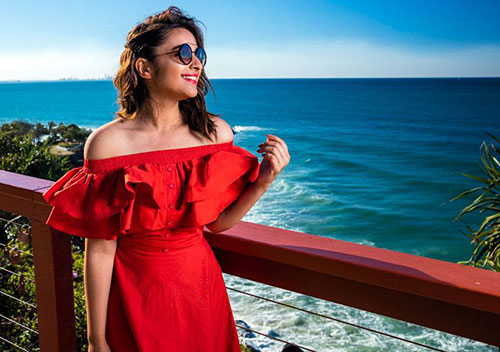 The bubbly actress who is a big foodie was always uncomfortable with her voluptuous look, and aspired to look leaner, toned, and more glamorous. After determining to shed the extra flab, Chopra took to martial arts from Kerala known as Kalaripayattu along with diligently following a low carbohydrate diet and made many jaws drop with her fat-to-fit' transformation in 2015. The Namaste England star loves mixed workouts and has introduced variety in her workouts which now includes horse riding, swimming, dancing and Kalaripayattu.
6. Katrina Kaif
Katrina is highly dedicated to the exercise regimes and loves to jog on the beaches, with the sand offering good resistance. Training with Yasmin Karachiwala, Katrina also loves to hit the gym regularly for cardio and plank exercises. She also loves to cycle to tone her leg muscles. The Tees Maar Khan, actress has taken to aqua aerobics recently.
7. Alia Bhatt
Alia performs lunges and squats and works out on the treadmill everyday. She has chosen a very interesting combination of training exercises such as beach running, circuit training, kickboxing, swimming and weights. The Raazi actress ensures she maintains a healthy workout regimen.
8. Sonakshi Sinha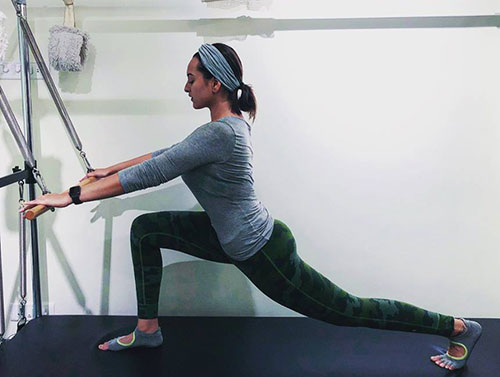 Sonakshi Sinha weighed 90 kilos before her debut in Bollywood. She drew inspiration from Salman Khan, and with a lot of determination and hard work lost the extra flab. She further aims to shed more flab and acquire a perfect hourglass figure. She has recently started on a rigorous Pilates fitness regime along with a combination of cardio exercises. She has been regularly practicing Pilates with her trainer Namrata Purohit. The 'Dabangg' actress also invests herself in fitness activities that include headstands, battle ropes and skipping outdoors.
9. Shilpa Shetty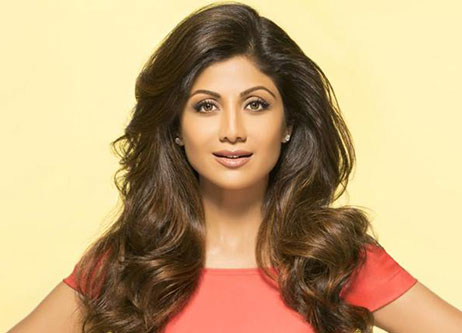 The 90's diva who has managed to maintain her magical look till today has immense love for yoga and has released three audio-visual yoga CDs covering yogasanas and pranayama. Although she put on a few extra pounds after becoming a mother, she started with light exercises such as cycling and walking and lost 20 kg of post pregnancy flab in 10 months. The 'Baazigar' actress performs yoga, pranayam and meditation, strength training and cardiovascular exercises in order to stay fit.
10. Ranveer Singh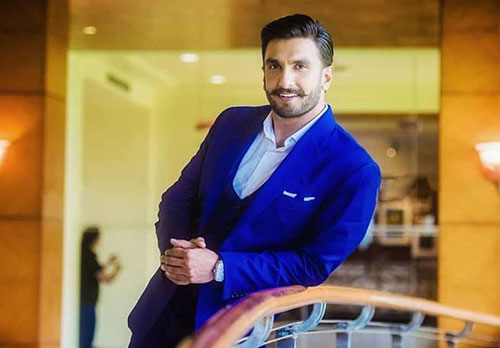 The Bollywood heart-throb Ranveer Singh hates to skip workout sessions and trains ardently everyday. The 'Padmaavat' star does high-intensity training and further indulges in running, swimming, cycling and plays a sport. Ranveer firmly believes that only workout is not enough and one must also indulge in other physical and sports activities.
Also read: Celebs who wowed us with #HumFitTohIndiaFit challenge