BJP's election strategy of mixing 'faith' with 'food' paid rich dividends. Its hindutva ideology combined with welfare initiatives backed by efficient last mile delivery swelled the BJP tide writes Rasheed Kidwai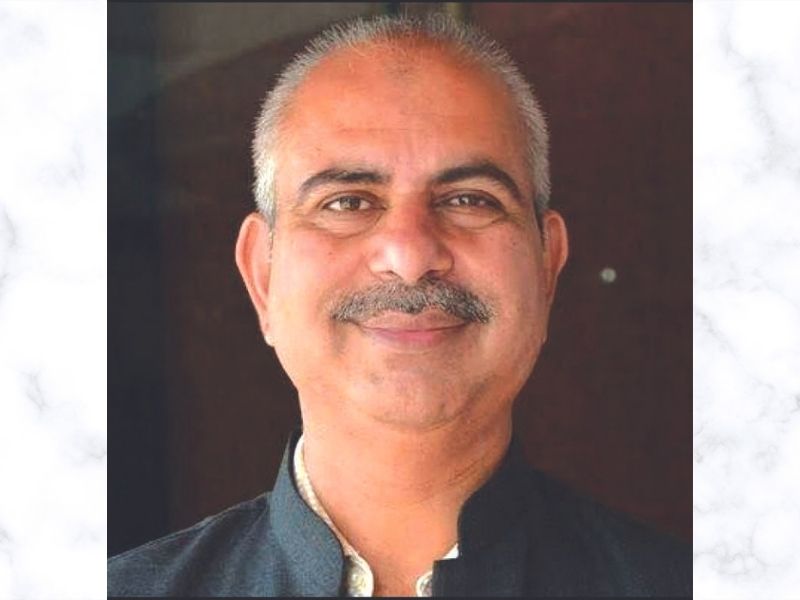 The outcome of five recently concluded state legislative assembly polls in Uttar Pradesh, Uttarakhand, Punjab, Goa and Manipur will have a major impact on the country's politics — making the BJP-NDA near invincible, demoralising the Congress and shattering prospects of a united opposition against a resurgent BJP led by prime minister Narendra Modi in 2024.
In particular, the BJP's performance in Uttar Pradesh was spectacular at various levels. Yogi Adityanath became the first chief minister of a national party to complete a full five-year term in UP. Adityanath (49) is now a contender for the post of prime minister in the post-Narendra Modi era. Uttar Pradesh (pop.215 million) sends an outsize 80 members to Parliament's Lok Sabha.
The BJP's election strategy of mixing 'faith' and 'food' paid rich dividends. Here, faith refers to BJP's hindutva ideology which has been central to its earlier avatars such as the Jan Sangh, Hindu Mahasabha etc. Its ideological mentor Rashtriya Swayamsewak Sangh's focus on Hindu majoritarian assertion, drive against cow slaughter, integration of J&K with India, building a Ram Temple in Ayodhya, upliftment of ancient temples in Kashi, Mathura combined with welfare initiatives such as free 5 kg rice/wheat, one kg lentil, one litre mustard oil, salt and sugar to EWS (economically weaker sections) households, transfer of Rs.1,100 for poor school-going children backed by efficient last mile delivery systems, helped the BJP and Yogi Adityanath tide over adverse factors such as anti-incumbency, caste divides and farmers unrest.
The BJP's resounding electoral success has a message for the opposition, particularly for the rudderless Congress. In the Lok Sabha, 1951-69, India did not have a recognised opposition to the Congress party or a leader of the opposition. Despite this, the sangh parivar (RSS family) stuck to its basic agenda. Finally electoral gains accrued in 1996 and the Atal Bihari Vajpayee-led BJP-NDA government ruled from 1999-2004.
According to one estimate, the RSS-sangh parivar have 137 affiliated outfits which indirectly work to propagate its socio-economic and political agenda. Sonia and Rahul Gandhi need to ponder how many such affiliates the Congress has. Instead of developing a dedicated cadre, the Congress has started relying on liberals and the Left to fill the void without the awareness that the liberal discourse is often very different from the culture of conservative sections of society, including the majority of Congress leaders at lower levels of the party hierarchy.
The BJP-NDA's gains on March 10, 2022 (when the assembly poll results were announced) has ensured that it will be an easy passage for its nominee to be elected President of India in July. This would not have been the case had the Samajwadi Party-RLD combine won UP, and Congress had retained Punjab and wrested Uttarakhand from BJP.
Certainly Congress under the Gandhi trio — Sonia, Rahul and Priyanka — is facing a major existential crisis. There is a possibility that by the time Lok Sabha polls of 2024 are held, there may not be a Congress government in any state of the Indian Union. Currently, the Congress is in power in Rajasthan and Chhattisgarh, and is a junior partner in Maharashtra and Jharkhand.
Congress is also facing an internal revolt. A section of party dissidents — the G 23 — has been pressing for Rahul Gandhi to change his style of leadership and become more accountable and responsible. According to G 23 protagonists including Ghulam Nabi Azad, Kapil Sibal, Manish Tiwari, Shashi Tharoor, the importance of personality cult in the Modi era has been totally under-estimated by the Congress leadership. According to a report, G 23 leaders were flabbergasted that at a recent meeting, Rahul said that leaders' personality is not important. Many Congress insiders say the great grandson of Jawaharlal Nehru should know that in the first general elections of 1951, the Congress slogan was: "A vote for the Congress is a Vote for Nehru!" Similarly during most part of her political career, Indira Gandhi was a brand like Narendra Modi — loved and adored by a sizeable section of society and disliked by a minority.
Strange as it may sound, despite its vintage, Congress seems to have lost its roots in society. As a result, it is falling between two stools on emotive issues. Meanwhile, the BJP has informally developed a vast network of functional ties with various religious orders and sects. In every caste-based sabha or sammelan, the party has active and vocal sympathisers. Moreover, BJP's well-oiled machinery of social media warriors and offline networks have established two-way communication with millions. Congress may have some goodwill, but it has not developed a competitive network of influencers from panchayat to Parliament.
Time is running out for the Congress and the Gandhis who entertain a simpleton hope that one day, voters/masses will become disillusioned with Modi-Shah-BJP-Yogi and return to the Congress fold. This is highly unlikely.
(Rasheed Kidwai is a Delhi-based columnist, author of Sonia A Biography and visiting fellow, Observer Research Foundation)
Also Read:BJP's mere welfarism won the day