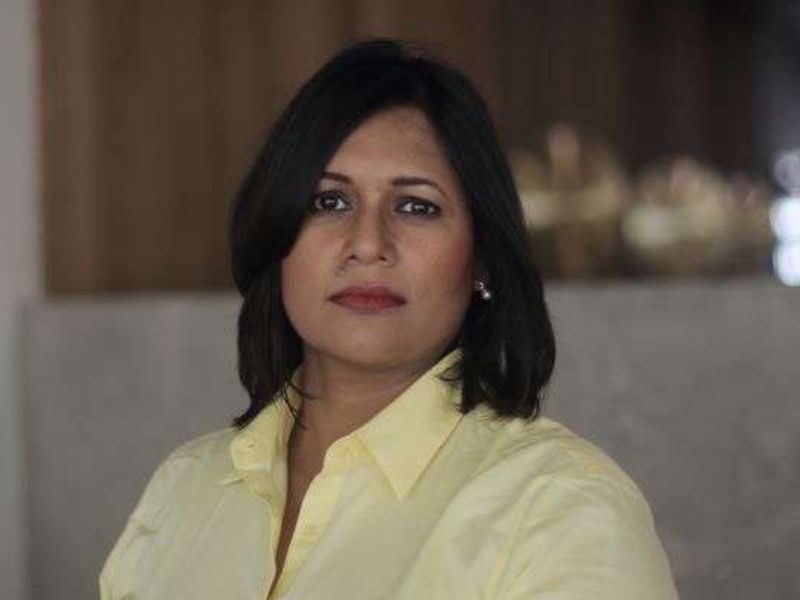 Kavita Mehta, founder & CEO, Caymus Technology Ventures, and co-author of Acing Admissions: The Indian Student's Comprehensive Guide to US College Applications, published by HarperCollins in 2015.
Winter and spring are a great time to start preparing for the US university application process. The American academic year starts in August/September and ends in May/June. The admissions process takes six to nine months and starts nearly a year before enrollment time. For applicants looking for a seat for the academic year starting August/September 2021, there is plenty of advance work to be done before the formal application process starts in July/August 2020.
Undergraduate
US universities offer different undergraduate admission policies – early round i.e. early action (EA) and early decision (ED), regular decision, and rolling admissions. The main difference amongst these is the deadline; the early applications are typically due between October 15th and November 1st, and the decision is communicated in mid-December; while the regular round submission deadlines are between Jan 1st and Jan 15th and decisions are out by March 31st of the year of enrolment. Rolling admission means that you can apply whenever you are ready, and admissions decisions are reached and communicated on an ongoing basis.
In the US application process, universities review an applicant's entire profile, which includes academic performance from 9th to 12th grades, standardized test scores, essays, and extra-curricular activities. Having a resume is important because it serves as a jumping off point for so many other parts of the application process. Polishing this important document is the perfect way to plan in the months before applications are released.
Since a resume summarizes your high school career, you can share it with admissions officers that you meet on campus visits (see more below), your teachers and school counsellor for recommendations and for any internship interviews you secure. Your resume should be one-two pages long and focus on academics, standardized testing, activities, achievements and responsibilities. You should remove anything related to 8th grade and earlier.
Many US universities require standardized tests – either the SAT or ACT. These tests are offered multiple times a year globally – since the schedules can change, check the next test date on the SAT or ACT websites. We recommend that you complete this testing by June of the application year, so that once the applications are released in July/August, you can focus on the essays and other components.
Your academic performance and test scores are the most important parts of your profile, so once you complete testing and receive your scores, you can create a shortlist of universities. Typically, for international students, this list should include four dream schools, four target schools, and four safety schools.
In this process, it is important to find the best-fit university for you; visiting universities over the summer break can help you figure that out. Most US colleges organize tours during which you can interact with students, faculty, and visit the entire campus. This will give you a better understanding of the university environment and if you can thrive there.
Visits are a great way to conduct research that will translate to insights in your application essays. Take detailed notes so that you can refer to them later when you begin writing the application. If you can't visit, don't worry. There are plenty of information sessions around the world through which you can start your research.
The US undergraduate process is a lengthy one. Starting early is the key to successfully completing this process with fewer stressful days and nights.
MBA
An MBA in the United States is a post work experience qualification. Most programs require 2+ years of formal work experience with the average hovering at about 4.8 years.
MBA admissions typically take place in rounds: Round 1 in September, Round 2 in January and Round 3 in March. In Round 1, all seats and scholarship funds are available, thereby making it the best round if you look at just the odds. Since Round 2 is when most people submit their applications, schools make their greatest number of offers against this talent pool. Round 3 is not recommended for international applicants as there are very few seats and there may not be enough time to secure a visa.
Since MBA applications are typically released in June/July, the months prior to that can be devoted to finishing standardized testing (either GMAT or GRE), visiting campuses (make sure to plan ahead to avoid spring break time) and preparing advance materials.
The GMAT or GRE requires about three months of prep time. Schools are looking for a balance of quantitative and verbal skills, so make sure to focus your prep on both. Aim to finish testing by early June so that you don't have to think about it once applications are released.
If your testing is already done, this is a good time for a visit. While it is expensive to visit, it's well worth the effort. Each program has its own personality, quirks, strengths, and weaknesses. While MBA programs may be similarly ranked or have equally good placement rates, what's more important is how you FEEL at each one; you'll get the most of the experience if it gels with your learning style and personal preferences. '
Visits will also give you time to conduct research that will translate into insights in your application essays. Make sure to meet students, sit in on classes, visit campus facilities, and drop into the career center. Take detailed notes so that you can refer to them later when you begin writing the application.
If you can't visit, don't fret. There are plenty of information sessions around the world through which you can start your research. Make sure to network with other applicants and alumni by exchanging business cards and LinkedIn details.
Make sure that your resume is updated with current information. Remove anything related to high school or earlier – you are now an adult and relying on accomplishments prior to college won't cut it anymore. Make sure your resume is one page long, focuses on accomplishments and outcomes and accurately reflects your work experience and education from college onwards.
Make a plan for your letters of recommendation – most applications require two from current or former supervisors. Don't focus on getting a recommendation from someone with a fancy title. Instead, secure them from people who can speak in detail about your work and growth potential. You can draft bullet points for each recommender so that he or she can refer to them while writing their letters.
Also remember to reach out to your university to secure copies of your transcript. In most cases, you will be required to send a copy with the application. If you are admitted, an official version will need to be sent by your college.
By preparing in advance, you have the opportunity to submit the best application in the right round.
Also read: Thinking of studying abroad? Think Australia
Other Postgraduate
Unlike the fairly structured undergraduate or MBA application processes, the general postgraduate admissions framework in the US is fragmented. Since the requirements for each type of program (e.g., chemistry, architecture, engineering, English language, etc.) varies and each university has a different area of specialization and each professor a different area of research focus, the most important thing to do now is RESEARCH.
First, identify the area in which you want to specialize: Say you are a biologist, do you want to now focus on marine biology, evolutionary biology, genetics, forensic biology or something totally different? Once you narrow down on something, start doing internet research on universities that focus on these areas. For example, one of the best programs for marine biology is at UC Santa Barbara. So if that's what you want to study, find a professor who is doing research in your area of subspecialty (e.g. ocean mammals). After doing all that research, touch base with the professor to understand if there are spots in their program and what they expect of new students. And then repeat that entire process until you have a list of five to ten programs that meet your requirements.
You can also complete standardized testing in the form of the GRE. Universities are beginning to change this requirement so make sure to check to see if it can be waived. Finally, begin working on your resume, letters of recommendation (from two university professors) and manage administrative tasks such as ordering transcripts.
---
The views, thoughts, and opinions expressed in the article belong solely to the author, and not necessarily reflect the views, thoughts, and opinions of EducationWorld.