Pioneering internationally benchmarked higher education in Central India
Promoted in 2013 by the Jagran Social Welfare Society (JSWS, estb. 1997) with the mission statement "to be a leading teaching and research university of distinction that promotes the betterment of the world and welfare of the society through creativity and character building, integrity and innovation, entrepreneurship and enterprise", Jagran Lakecity University, Bhopal (JLU) is widely acknowledged as Central India's top-ranked private university. In the EducationWorld India Private University Rankings 2020-21, JLU is ranked Madhya Pradesh's #1 private university and among the Top 40 nationwide.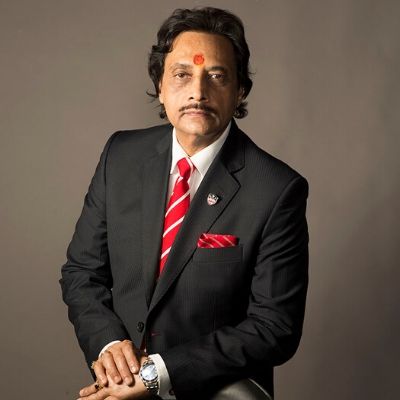 Chaired by Hari Mohan Gupta, industrialist and publisher-resident editor of the Hindi language Dainik Jagran (Bhopal edition) – one of the world's largest selling daily (circulation: 75 million) — JSWS also runs four premier DPS schools and three free-of-charge Shiksha Kendra schools in the educationally under-served Hindi heartland state of Madhya Pradesh. Currently Jagran Lakecity University's 10 academic schools offer 56 study programmes including undergraduate, postgraduate and Ph D programmes to 2,500 students from across India and eight foreign countries.
"JSWS is the realisation of the vision of my father Late Shri Gurudev Gupta who believed that all children of India should have access to affordable high-quality education. Having successfully established and nurtured a chain of top-ranked K-12 institutions and free-of-charge Shiksha Kendras in the state, we decided to promote JLU to contribute to national development through provision of internationally benchmarked higher education. JLU is committed to search for knowledge and truth," says Hari Mohan Gupta, chancellor of JLU.
Enabling infrastructure
Sprawled over 236 green acres on the outskirts of Bhopal, the meticulously landscaped Jagran Lakecity University campus hosts globally comparable academic, residential and sports infrastructure to enable the holistic development of students. The contemporary academic facilities include 290 ICT enabled classrooms, a Media Incubation Centre, nine hi-tech computer labs with 500 terminals, a library housing 35,000 print volumes, a moot court, mock stock trading lab, three food production labs and a full-fledged bakery.
Globally benchmarked industry-aligned curriculum
To provide students practical and hands-on learning aligned with latest industry trends and global exposure, JLU has signed 27 collaboration agreements with companies and foreign varsities. Among them: JLU-Wittyfeed Centre for New Media, Wadhwani Foundation, CIMA, Ernst & Young, ACCA, National Stock Exchange, Enhelion, Google News, Lab University Network. Moreover, JLU has signed international academic partnerships with top-ranked foreign varsities including the University of Arts London, University of Lincoln, SOAS, University of Cambridge, Harvard Business Publishing, University of Deusto, HTWG Germany, among others.
"By working together to increase our collective understanding of the world, we contribute to the growth and dissemination of knowledge; better understanding of human interactions and create a more sustainable and equitable society. Universities have a unique role to play in today's world — to create knowledge and promote truth. It is a responsibility we take very seriously at JLU. Our students, working alongside faculty advisers, explore topics ranging from journalism, design, management and law to technology and sports. Our students are at the crux of the university's knowledge and research mission, and we are proud to support them," says Abhishek Mohan Gupta, pro chancellor, JLU and joint secretary, JSWS.
An MBA graduate of RMIT (Australia) with leadership certification from Harvard University, Abhishek also serves on the board of the group's four DPS schools. During his decade-long stint with JSWS, Abhishek has received several awards and accolades including Industry Champion (Education) – South East Asia award 2020 of the Entrepreneurs' Organization and Edupreneur of the Year award at the National Summit on Women & Education Empowerment 2020.
Knowledge creation through world-class research
JLU is committed to promoting excellence in research across diverse disciplines. Its rigorous Ph D and M.Phil programmes are designed to equip scholars with analytical skills and subject expertise in disciplines ranging from Law, Media & Communication, Management, Commerce & Economics, Humanities & Arts, Hospitality & Tourism, and Engineering & Technology.
Moreover, 70 percent of JLU's faculty members hold a Ph D qualification and the university boasts over 1,000 research publications, books and patents.
Internships and placements
JLU's dedicated Industrial Relations (IR) team has ensured an excellent placement record. JLU graduates have been recruited by blue-chip companies such as HDFC Bank, Byjus, Red FM, The Times of India, Ogilvy, JW Marriott, mazon, NDTV, Nielson, S & P Global, Infosys, among others.
Well-timed response to Covid-19
JLU's response to the Covid-19 pandemic outbreak and subsequent mass closure of educational institutions has been swift and proactive. Much before the announcement of the nationwide lockdown, the university management implemented health guidelines to ensure the well-being of its students and staff. Exceptionally, the university's student-run IP radio station, Lakecity Voice was chosen by the Bhopal Municipal Corporation and UNICEF to lead the city's Covid-19 information dissemination initiative.
Virtual campus
Post the lockdown, JLU faculty and students have made a smooth transition to virtual learning. JLU faculty have stepped up to curate customised online learning content to enable improved student learning outcomes. Creative and practice based disciplines such as design, films, law, communication, culinary arts are being taught online through innovative teaching-learning solutions. Library resources are also being made accessible virtually wherever possible.
The university is also organising virtual connected classroom sessions with international partner universities such as HTWG, Germany, University of Arts, London, Cape Breton University, among others; Business Simulation projects on digital platforms and virtual guest lectures. Students are encouraged to earn online certificates and the online curriculum is integrated with MOOCs and Swayam portals.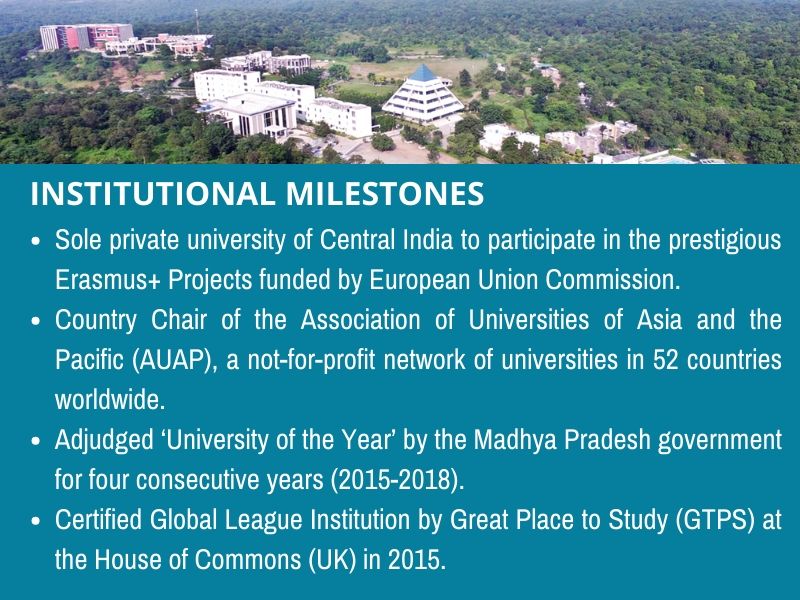 "The wellbeing of our students and staff is our top priority. During this unprecedented crisis, we have ensured that learning never stops at JLU. Over 55 webinars, expert virtual sessions and ignited mind lectures have been organised in addition to 1000 hours of virtual classes and tutorials," says Abhishek Mohan Gupta.
Future outlook
Hari Mohan Gupta is optimistic about the future and believes that the JSWS community will sail through these turbulent times through "a balanced approach and combined efforts of its faculty and students". "We have followed a balanced approach to cope with the Covid-19 crisis by being sensitive to all stakeholders and making adjustments as and when required. In these uncertain times, I have every confidence in the JSWS community's ability to pull through together with kindness, care and concern for the common good."
Students Voices
"When the university switched to virtual classes during the lockdown, we were fully prepared because of our continuous exposure to online digital platforms for study and research. So it was an extended learning experience," says Shivam Dubey, a postgraduate journalism student of Jagran Lakecity University.
"The best part of our virtual classes at JLU is that our tutors integrated the learning technology seamlessly into the curriculum instead of viewing it as an add-on, an afterthought or compliance. It has been an engaging experience. We are happy that our university was prepared and the moment it was required our classes went virtual with the use of best technology and platforms. We in any case have various opportunities on a regular basis to collaborate digitally at the university and work on various digital platforms and connected classrooms. So it was an extended experience in itself. While at home, we all are feeling positive and learning", says Kruti Lunawat, a Postgraduate student at Jagran Lakecity University.
Campus
,
News