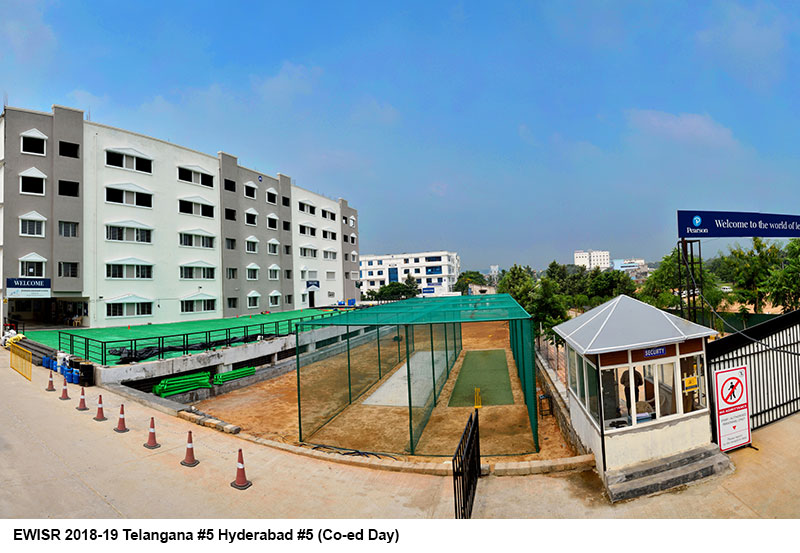 "Our aim is to develop the potential of every child in a safe and secure environment, and nurture lifelong learners with the ability to lead their careers and professions with integrity and courage." – Dr. B. Chandra Sekhar, Administrator, Johnson Grammar School
Promoted in 1979 by S.R.N. Mudiraj (1930-2003), an unassuming school teacher who believed education is the birthright of every child, Johnson Grammar School (JGS) admitted its first batch of six students 40 years ago. Since then, the school has sprouted six branches which provide high-quality affordable education to 7,268 students instructed by 435 highly qualified teachers in Hyderabad/Secunderabad. The CISCE and IB (Geneva)-affiliated JGS is ranked among the Top 5 co-ed day schools in Hyderabad and Telangana in the latest EducationWorld India School Rankings 2018-19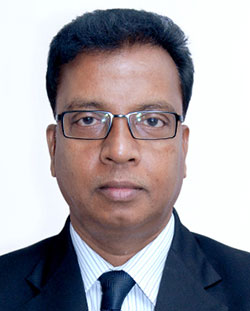 Sited on a four-acre campus in the quiet, leafy suburb of Habsiguda in Hyderabad, the group's flagship CISCE-affiliated Johnson Grammar School provides its lower kindergarten-class VIII students excellent academic, co-curricular and sports education facilities. A short distance from the Habsiguda JGS campus is the two-acre K-12 school campus in Mallapur, Nacharam, equipped with excellent performing arts and sports infrastructure, which provides its students the curriculums of the globally recognized Geneva-based International Baccalaureate apart from CISCE.
Led by nationally respected educationist Dr. B. Chandra Sekhar, JGS has emerged as a progressive 21st-century institution offering values-based interdisciplinary K-12 education. The school's aesthetically-designed campus hosts contemporary academic, sports and facilities including 250 well-ventilated classrooms of which 172 are equipped with Smart technology, 22 science, computer science, English and Atal Tinkering laboratories and well-catalogued libraries with over 19,200 titles. Unsurprisingly JGS students routinely win inter-school debates, essay writing, quiz and sports competitions.
Facilitated by a teacher-student ratio of 1:16, the learner-centric JGS curriculum enables excellent student learning outcomes. Massarath Fathima topped the 2019 ICSE class X board exam with 97.4 percent while Shreya Volety topped the ISC (class XII) exam with an average of 97 percent in the science stream.
JGS school-leavers are routinely admitted into top-ranked universities in India and abroad including Oxford University, London School of Economics, Warwick University (UK); Simon Fraser University (Canada); AIETI Medical School, Arizona State University and University of California (USA); University of Sydney (Australia) and the S.P. Jain School of Global Management (India).
The school boasts an impressive alumni roll call including IPS officer Vishwajit Kampati, IAS officers Anirudh Sravan, Priyanka Ala and Shashanka Ala, and Dr. Shashikanth, a well-known cosmetologist, among others.
Further information: www.jgschool.org