Reshma Ravishanker (Bengaluru)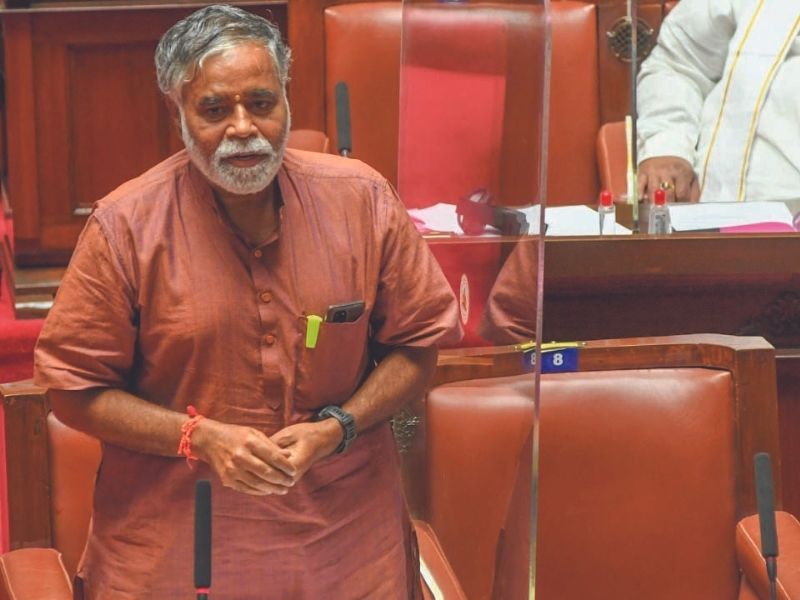 The high cost of the prolonged pandemic-induced 82-week schools closure in India — the most prolonged of any major country worldwide — is becoming manifest. Even though education activists have been ringing alarm bells that over the past two years several thousands of children have dropped out of the education system and have been forced into child labour, early marriage, child trafficking, etc, official confirmation and data has been sparse.
However on March 13, Karnataka's primary and secondary education minister, B.C. Nagesh, divulged data confirming the worst fears of cassandras. Responding to a question posed in the legislative assembly, the minister disclosed that 1,400 government and private schools across the state reported zero new enrolments in the recently concluded academic year 2021-2022. Of the 1,400 schools reporting nil enrolment, 966 are budget private schools (BPS).
A unique third world and especially Indian phenomenon glorified in Prof. James Tooley's book The Beautiful Tree (2009), BPS are low-cost private schools — many 'unrecognised' by state education ministries — established by education entrepreneurs to cater to children of upwardly mobile lower-middle and working class households fleeing dysfunctional state government and municipal schools defined by crumbling buildings, chronic teacher truancy and English language aversion. With government schools going from bad to worse as testified by the Annual Status of Education Report of the highly respected Pratham Education Foundation, the number of BPS countrywide has risen to 400,000 with a staggering aggregate enrolment of 60 million children, according to the Centre for Civil Society, a Delhi-based think tank.
With the economy devastated during the repeated pandemic lockdowns of industry, business and trade, a large number of parents have pulled their children out of BPS. The acute financial distress suffered by MSMEs (micro small and medium enterprises) explains why a substantial number of children reverse migrated into government schools. The Annual Status of Education Report 2021 says that enrolments in Karnataka's government schools increased by 10 percent in 2021-22.
Nevertheless, although the education minister revealed that 1,400 schools statewide have reported zero new enrolments, there's no official word yet on the number of already enroled children who have dropped out of the school system. The National Coalition for Education Emergency (NCEE), a pan-India alliance of individuals, organisations and networks, has demanded that the state government immediately launch a door-to-door survey to determine the actual number of students in schools across the state.
"The state government needs to immediately conduct a household survey to ascertain student drop outs and total new enrolments. Such a survey will provide the basis to launch initiatives and programmes to bring children back to school," says Gurumurthy Kasinathan, Bengaluru-based director of IT For Change, an NGO, and member of NCEE.
NCEE has made several recommendations to the Karnataka government to get children back into classrooms after the pandemic. Among them: conduct a household census, contact all private and government schools at village/block level to identify children who have dropped out, organise back-to-school campaigns, ask teachers to contact absent or disengaged students and persuade them to resume their education, while strengthening the state's child protection services to prevent child trafficking and early marriages.
"There's no doubt that over the past two pandemic years, several thousands of children statewide have dropped out of school, especially in rural Karnataka. The government needs to launch a student enrolment drive in all districts with special focus on primary schools and girl children. Simultaneously, it needs to introduce intensive remedial education programmes in all government schools. Unfortunately, the government has not announced any such initiatives as yet," says Dr. A.S. Seetharamu, former professor of education, the Institute of Social and Economic Change, Bengaluru.
The consensus among informed monitors of education in Karnataka is that the state's politicians, especially of the ruling party, preoccupied with politicking — legislative assembly elections are scheduled next year — aren't particularly bothered about the impact of the 82-week lockdown of schools during the Covid pandemic. Currently, the major education issues in the state are de-glorification of Tipu Sultan in children's history textbooks, and whether hijab-wearing girl children should be permitted into classrooms.
Also Read:Karnataka: Real independence demand