Category: School Supplies
Mumbai-headquartered Kool 4 Skool (estb.2020) is an e-commerce platform that aims to become the one-stop shop for all student needs — uniforms, shoes, socks, bags, water bottles, tiffin boxes, writing stationery, art kits, note books, textbooks, Covid-kit, electronics and nutrition, among others — all delivered at students' doorsteps.
The Kool 4 Skool (K4S) team is committed to the founder's vision of becoming a leading customer-focused innovation driven company, delivering the best products, services and solutions across an expansive breadth and become the preferred "One-stop shop" for all school needs.
Kool 4 Skool Leaders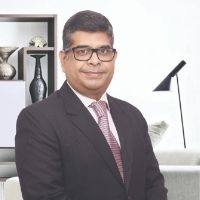 Shailesh Tulshyan
Chairman and Managing Director
A qualified chartered accountant, Tulshyan is a serial entrepreneur and investor who, early on in his career, developed the global agro-trading business for the Birla Group. His entrepreneurial ventures in India include Vendiman India that eventually emerged as a market leader in the snacks and beverage solutions industry. He has also invested in several business ventures in West Africa and the UAE.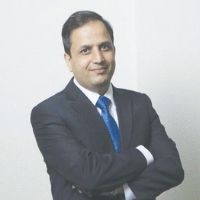 Arvind Agarwal
Co-promoter
A qualified chartered accountant, Agarwal served at senior positions with top corporates such as Ambuja Cements, KK Birla Group, Welspun (CEO-power and steel business), Liberty International PLC-UK (president-corporate affairs). Prior to co-promoting Kool 4 Skool in 2020, he also ran a successful real-estate business and promoted a digital media business — High IQ Entertainment LLP — in 2018.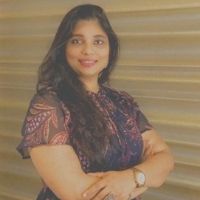 Priti Goel
Co-promoter
A passionate painter and jewellery designer, Priti is an arts graduate of Shri Radha Krishna Goenka College, Sitamarhi (Bihar) and diploma in painting from Chandigarh, jewellery designing from Mumbai. She is the promoter and founder of her own jewellery brand "Srijan Jewels". She is fascinated by creativity and all-around designing and crafting. Her husband Jitendra Goel is into real estate development.
Parameters
Concept ideation
K4S was conceptualised to make the best brands catering to student needs accessible on a single e-commerce platform.
Enables a smooth buying experience for customers — right from selecting the products online to home delivery of the products.
Customer support
The company follows a top-down 'Customer First' policy. At every step and process of purchase, it helps make the customer's journey as smooth as possible.
A dedicated 8-member customer service team attends to customer queries in real-time and provides the resolution within 24 hours of the complaint being logged in.
Product quality
K4S sources only from the best-branded players in the market.
Sourced products go through several rounds of quality checks to ensure delivery of defect and damage-free products to customers.
The products are shipped to the respective customers only after a thorough quality check followed by internal quality approval.
Impact assessment
K4S has devised ways and means to create positive impact by adhering to all Covid-19 guidelines and delivering the best products through its innovative solutions.
Kool Box, Kool Korner, Kool Kards, etc are contactless options and initiatives that have positively impacted customers amid the Covid-19 pandemic.
K4S solutions help save time and resources of the students, parents and school management.
Design
The uniqueness of K4S products does not come from the product but from the solutions the company offers.
Student needs drive the design of every solution at Kool 4 Skool.
Value for money
K4S provides value to customers in terms of time, resources and money. The Kool Box solution is a classic example which helps save time and resources. The company offers competitive solutions in line with the market.
Innovation
Kool Korner
Provides overall health and well-being solutions to students via hygienically packed food, health camps, nutritionist and doctor on-site and complementing the holistic well- being of the student.
Delivers through contactless vending kiosks, smart Kool Kard, 24×7 Digi-info wall and H2O Corner.
Kool Box
A part of the unique value K4S offers to schools, colleges and universities.
Helps students make healthy eating choices by the age of 4.
Contact details
www.kool4skool.in
[email protected]
022 49694641 / +91 98335 63587