If you are running late to get your Halloween costumes this year, here are ideas to make a quick attempt to get outfits for the kids and yourself that won't take much of your time or patience to make an ensemble that will be worn only once and cannot be repeated for any occasion including the Halloween that comes in the following years. So if you lack the time, willingness to spend and tailoring skills these ideas are just for you.
Browse Pinterest for inspiration

Pinterest is certainly the best social media platform for DIY stuff. There is a wide variety on DIY stuff from wasps to superheroes. However, we highly recommend that you do not imitate someone else's creations but consider them to inspire your own creative genius.
Make use of makeup and body paint

While body paint is considered one of the best options for various traditional dance forms in India like "Yakshagana" and the famous 'Huli vesha' or (Tiger dance) from the coastal Karnataka, body paint can be adequate to complete the Halloween look and help one save the time, expense and effort on the costume. However, go for good body paint and choose the designs before-hand so that it becomes easier.
Bring in the old stuff to create something new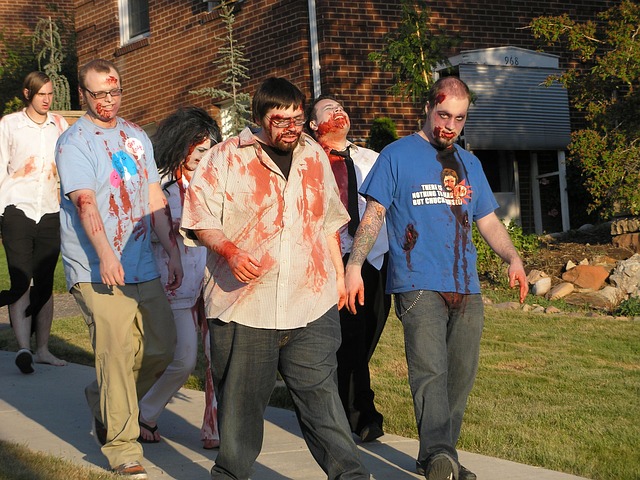 Check your wardrobes for old and sagging clothes, unleash your creativity to scissor and shape them. For a zombie outfit, your costume is less about creating and more about destroying. Just tear and add patches to any piece of clothing and add on with some spooky makeup from a simple kit.
Plastic, table clothes and hangers
Lacy table clothes can be used for fairy's wings, one can use hangers, wires to make octopuses tentacles, containers/cups and be used to make crowns, plastic bags can to torn to wear it on skirts etc. Rather than shelling a lot of money, for the costumes, one can check for all potential material existing at, homes and design it to looks ones best.
Glue and glitter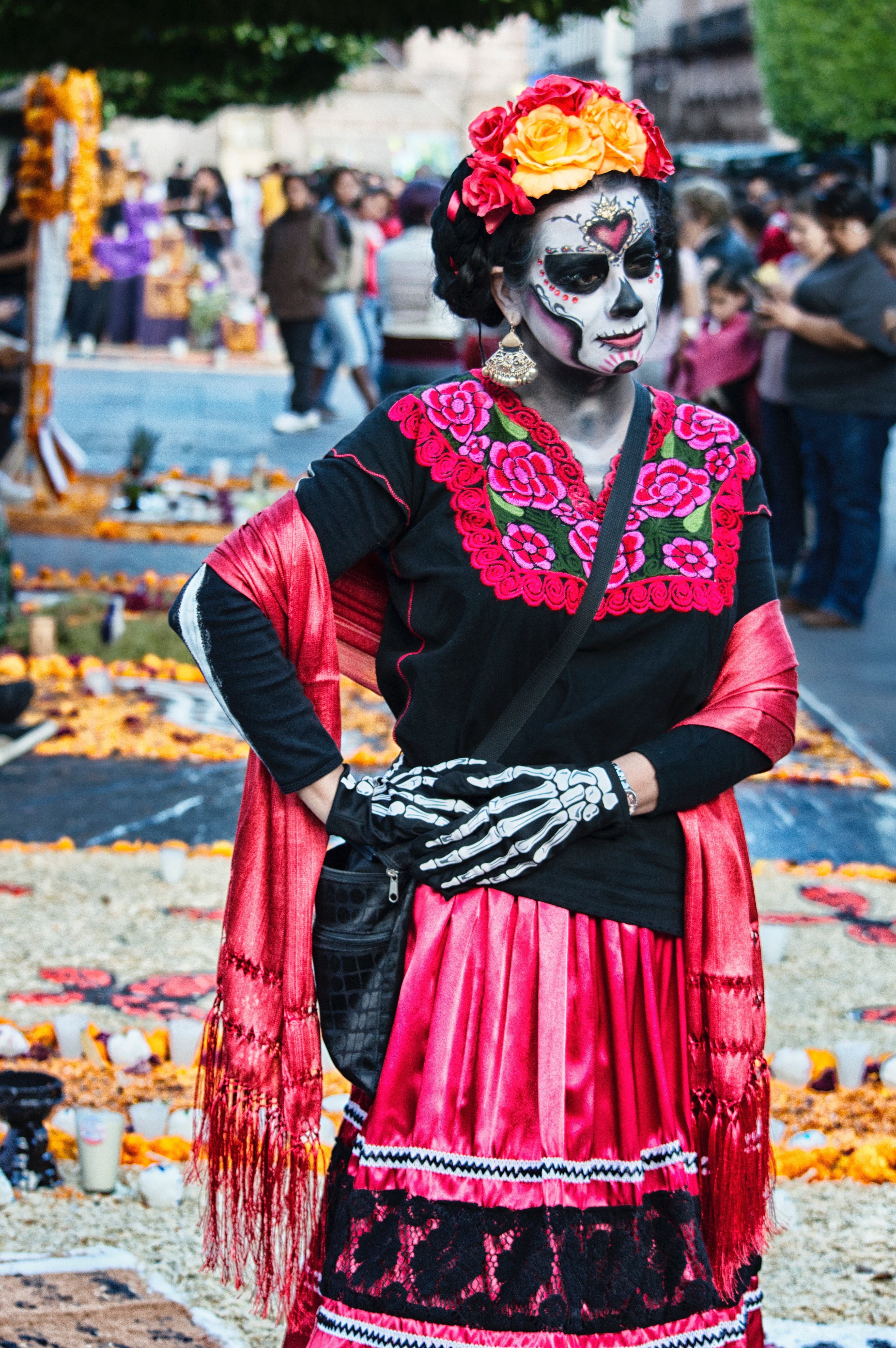 It's also a nice to take some drap clothes, throw additions on it such as glitter, pad it with some nice accessories and your costume can be ready. This can be the best last-minute option. Manage with the accessories/ extras on your casual wear. For instance, you can wear a black hat with a big brim and pair it with a mask or wear devil horns with a yellow circle on your shirt to look like a deviled egg, another one is you can try on black gloves, a mask, and a long curtain or a red dupatta and a black hat, you can also add artificial vampire teeth to it to give you the look of a supernatural being.
Try fruits and Veggies

If you have the artistry of cutting vegetables and salads, then try designing a pumpkin or watermelon to put it as a crown on your head along with some spooky make-up and old clothes from your wardrobe. Many people also try to do something creative from the peels of the fruits and vegetables. You can make cucumber and carrot earrings, can also try to make accessories out of the veggies.
Borrow gowns from mom, grandmom or aunt

Get the vintage look by trying old clothes belonging to your mom, grandma or an aunt. If the clothing suits your size then nothing like it. Then you can dress as ghost of a dead bride, or a pretty girl.
Alternative to all of the above – seek the shops

Well, if you havent been able to work on any of above ideas, here's an alternative – shopping! We highly recommend shopping at second-hand stores or those that rent the costumes dont forgot to browse websites that sell pre-owned items, you are likely to find what you were seeking at modest prices.
Happy Halloween!
Also read: Canadian International School celebrates Halloween with fun and fervour