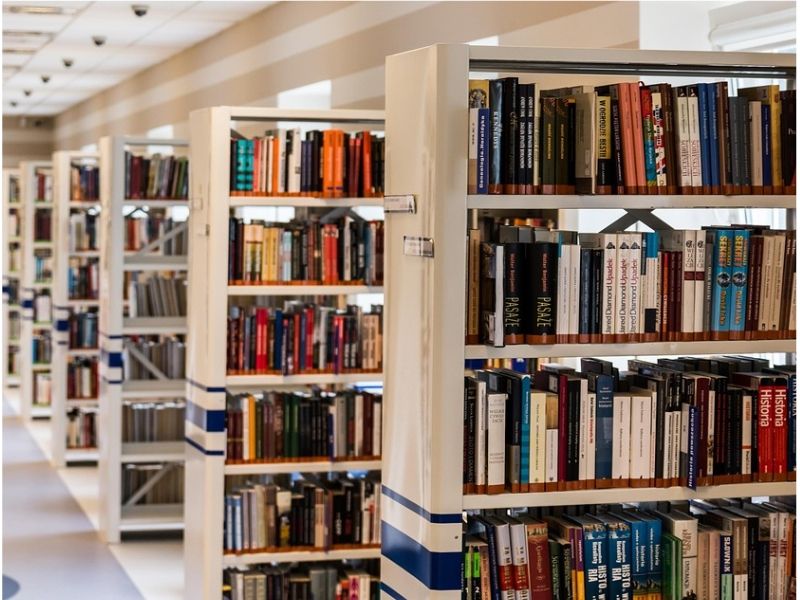 With the expansion of the education sector and advent of the IT revolution, the librarians profession has become an attractive career.
In the new emerging world order there is a growing awareness that content or information is king. And in this emergent order the role of librarians has acquired renewed significance. He/she is no longer an anonymous individual who classifies, shelves, and issues books. Today the work profile has extended to include skills such as understanding clients requirements and sourcing the information they need. Even the nomenclature of this hitherto low-profile profession has changed from library science to library and information science. Not surprisingly coterminously with this change in work profile and status, the librarians profession has now become an attractive and a rewarding career option.
A contemporary librarian should not only know what information is available and where it can be found, but also has to develop the skills of speedy information retrieval and an ability to tailor information to client needs.
Currently, more than 20 universities across the country offer the bachelor of library science (B.Lib.Sc) and bachelor of library and information science (BLISC) programmes. Among them:
SNDT Womens University, Mumbai
Mumbai University
IGNOU
Bangalore University
Department of Library and Information Science, Pune University
Banaras Hindu University, Varanasi
College of Arts & Social Sciences, Hyderabad
Asian Workers Development Institute, Sambalpur University, Rourkela
Annamalai University, Annamalai Nagar
Andhra University, Visakhapatnam
Amravti University, Amravati
Aligarh Muslim University, Aligarh
Birla Institute of Technology, Ranchi
Gujarat Vidyapith Library, Ahmedabad
Bhavnagar University, Bhavnagar
Bundelkhand University, Jhansi
Department of Library & Information Sciences, AEC Training College & Centre, Pachmarhi
Sri Krishnadevaraya University, Ananthapur
Sri Venkateswara University, Tirupati
University of Delhi
University of Kashmir, Srinagar
This one-year postgraduate course initiates students into the basics of library management, indexing, abstraction, reference services, and documentation work with the use of computers and IT. Most library science graduates tend to press on to enroll for the one-year Master of library science (M.Lib.Sc) programme which is offered by around 15 universities in the country. Besides introducing students to library legislation, the intricacies of library building and current developments in this field, the programme also offers advanced library management and information retrieval education, computer application, CD-ROM usage, Internet and online database management familiarisa-tion. The very ambitious ones who want to break the glass ceiling, can do M.Phil or Ph D in the subject.
Moreover, specialised diploma programmes in the library sciences are also offered by the Documentation Research and Training Centre (DRTC), Bangalore, and the Indian National Scientific Documentation Centre (INSDOC), New Delhi.
Theres no dearth of demand for well-qualified librarians and the pay scales are attractive. Given the growing number of special libraries being commissioned by industry and business houses as well as NGOs to augment private and government libraries, the demand for professional librarians is on the upswing. For those with a Masters degree, the options are wider and one could head a library or opt to work in college and university libraries where pay scales are on a par with those of lecturers and professors. Alternatively, one could also opt to teach library sciences in institutions of higher education which are experiencing a grave shortage of teachers of this increasingly important science.
RAPID EXPANSION. Over the years there has been a sea change in this profession because of the development of sophisticated information technologies. Indeed the very shape and form of books and journals has changed; earlier they were paper-based, now they may be electronic as well. Moreover, computers have made the task of information retrieval very easy," says Harsha Parekh, professor of library science and librarian at Mumbais 90-year-old pioneer SNDT Womens University. Widely acknowledged as one of the top library science professionals in the country, Parekh is inter alia the recipient of the best teachers award of the Indian Association of Teachers in library science (1997) and also the best teachers award of the Maharashtra government (1998).
A political science postgraduate with a bachelors degree in library science, Parekh joined SNDT University as a lecturer in library science in 1970 and in 1984 took on the added responsibility of deputy librarian. According to her, SNDTs library department is among the top three library science teaching faculties in India. SNDT started this faculty in 1965 with the introduction of a bachelors degree programme, introduced the Masters programme in 1977, and computerised the entire library in 1985.
With the rapid expansion of the education sector on the national agenda, Parekh believes that new entrants into this profession can look forward to an exciting and fulfilling future. Library science programmes are becoming increasingly popular as job opportunities are expanding fast. Today graduates have the option of finding employment in allied fields such as knowledge and information management. Pay scales have improved recently with fresh graduates averaging Rs.10,000 per month and after three to four years experience, the pay package could swell to Rs.20,000. Content development for online and offline media are also new areas of employment for library science professionals. Since they are taught to manage information, librarians are well qualified to organise the huge mass of information available on the Internet," says Parekh.