Nishant Saxena
A double postgraduate, Gauri Kumari has been teaching in a village school in Lakhimpur, Uttar Pradesh, for almost nine years and is now an Academic Resource Person (ARP) championing education for all.
Her inspiring journey is one of commitment, fearlessness, and a drive to create positive change in society.
She doesn't use a surname because she believes that surnames breed casteism. She avers, "One's surname becomes one's social identity and that almost always leads to judgment and discrimination on the basis of one's caste." She adds, "I encourage parents to not mention surnames while enrolling their children in the larger public interest."
Gauri Kumari's father, the late Lakshmi Narayan, was a spiritual and noble man, and his teachings left a deep impression on her. Her mother is also a god-fearing and empathetic woman. Gauri Kumari owes her personality and values to the teachings of her father, who passed away last year. She was introduced to the thoughts of Swami Vivekanand by her father, who also made her read Satyarth Prakash as a child, which shaped her outlook and worldview.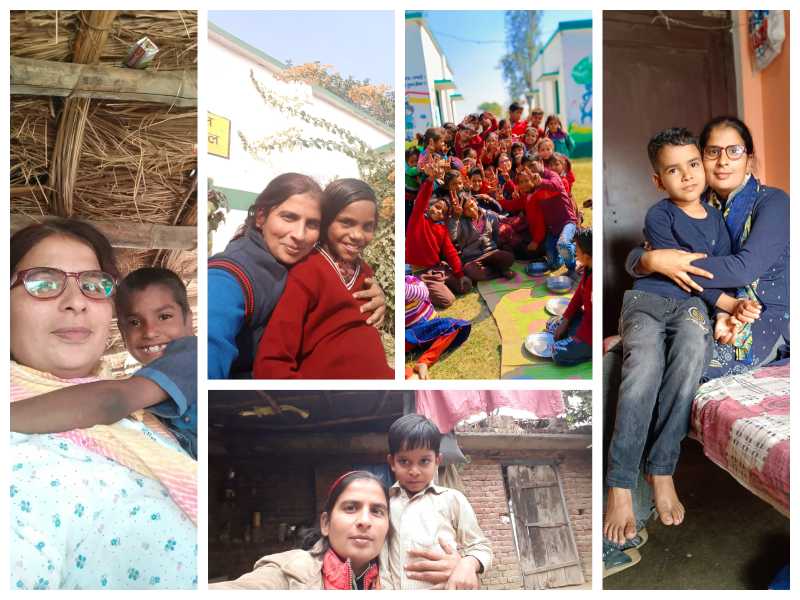 Satyarth Prakash, or "The Light of Truth," is a book written by Dayanand Saraswati (Swami Dayanand) in 1875. The book delves into various topics such as the worship of one God, the explanation of the main principles of the Vedas, the relationship between religion and science, and the correlation between devotion and intellect. Satyarth Prakash also discusses the need to eliminate the caste system, and it critically analyzes different religious beliefs and other religions of the world in the light of the Vedas.
"I also read Kailash Satyarthi and Malala Yousafzai to add some more perspectives to my thoughts," she tells.
As a child, the plight of a physically disabled child her age inspired her to serve the poor and needy. This incident led her to add meaning to her life by being of relevance and help to someone in need. She eventually became a teacher in 2014 and got posted in Lakhimpur, where she has been instrumental in bringing positive change to the village where her school is situated. Her commitment and dedication have resulted in almost 100% attendance in her school, which has 114 enrolled children.
She tells, "Over the years, the village has also undergone significant changes, and locals now value education. The school was in shambles when I arrived, but I somehow restored it to a place of learning and growth."
By her own admission, Gauri's fearlessness and opposition to injustice have made her a well-known figure among the staff of the 1098 child helpline, where she has filed numerous complaints. She candidly tells, "I am a frequent caller on the helpline and I am sure I must be quite popular. I use the service to benefit children in need."
Not just children, her help extends to women as well. She shares an incident when she even thrashed a man for harassing a woman on a street. "I just cannot stand the exploitation of women. I have even prevented child marriages," she tells, adding, "I have also made people leave alcohol and have discouraged them from indulging in substance abuse."
Village folk trust Gauri so much that they often ask her to meet prospective grooms for their daughters. With a smile, she tells, "They involve me even in their family decision-making. This fills me with a sense of responsibility, love, respect, and affection for them."
Taking a stand against injustice also results in acrimony. But despite facing threats, Gauri remains undeterred and is even willing to die to effect change. She clarifies, "I don't think I have made enemies. I think so because I have never hurt anyone and have never been disrespectful. Those who went against me, eventually realized that my stand was purely about justice and rationality."
Gauri doesn't wish to get married because she believes that marriage would not let her do what she wants to in this life. She opines, "I am not sure if the man whom I would marry if at all, would like to align with my vision for life."
With a lot of hope she shares, "My dream is to someday have my own accommodation where I can give a home to orphans and helpless people, live with them, and be their mother or guardian." She hopes to create a shelter home for such people someday.
Her journey is one of inspiration, dedication, and a desire to create a better world for all.
National
,
News