Category: Information & Communication Technologies
Mumbai-based MICM Net Solutions Pvt. Ltd (estb.1990) is one of India's pioneer IT-enabled products and services providers for education institutions. The company's flagship Enterprise Resource Planning (ERP) system "EduSprint" provides cloud-based management solutions for schools and colleges. It enables seamless integration of education institutional processes, people and technology. Moreover, MICM's recently launched "EduSprint+" app enables parents to receive real-time school/student alerts and updates while "EduSprint Lite" enables teachers to access digital content. MICM products are currently being used in over 125+ educational institutions in western India (Maharashtra, Gujarat and Rajasthan).
MICM Leader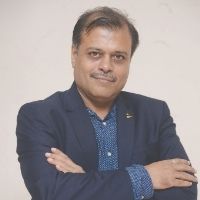 Paresh Shantilal Sheth
Founder-director
A commerce and computer applications postgraduate of Mumbai University and IGNOU, Paresh Shantilal Sheth is founder-director of MICM Net Solutions. Sheth has served as a managing committee member of the Goregaon Education Society (2003-2015) and is currently a member of the Sanskardham Kelvani Mandal, Mumbai.
Parameters
Concept ideation
Leverages latest technology — .NET 4.7, MVC, Web API among others.
Multi-tenancy support for cloud computing and multilingual support for content.
N-tier architecture implementation allows maximum uptime and easy software upgradation.
Accessible via mobile app and browser.
Module-level configuration and system-level integration with third-party software and hardware.
Technical support
On-site training for teachers/admin staff.
Parents' helpdesk service provided on demand.
35-member technical and support team of account managers and sup­port executives.
A full-fledged customer relationship management (CRM) team is in the offing.
Customer satisfaction
"We are satisfied with the ERP software and customer support provided by MICM at competitive cost. This has helped us streamline administration processes and provide quality education at affordable price." — Rohan V. Bhat, chairman, Children's Academy Group of Schools, Mumbai.
Value for money
Competitively priced ERP modules in customisable packs.
One of few ERP software providers in India to provide on-site support.
No hidden costs for data migration and minor customisation.
No hardware and third party licensing costs.
No middlemen, agents or commission.
Impact assessment
Automation of admission and payroll processes saves time and reduces manpower need/cost.
Cloud-based ERP solution enables online transactions from anywhere, anytime.
Streamlined attendance tracking for students and staff.
Online 360-degree staff appraisal and parents feedback system boosts transparency.
Mobile apps for parents and teachers facilitate real-time communication.
Accurate information on school inventory and assets.
LMS container linked with logbook saves huge amount of teacher's time and helps management in tracking classroom delivery.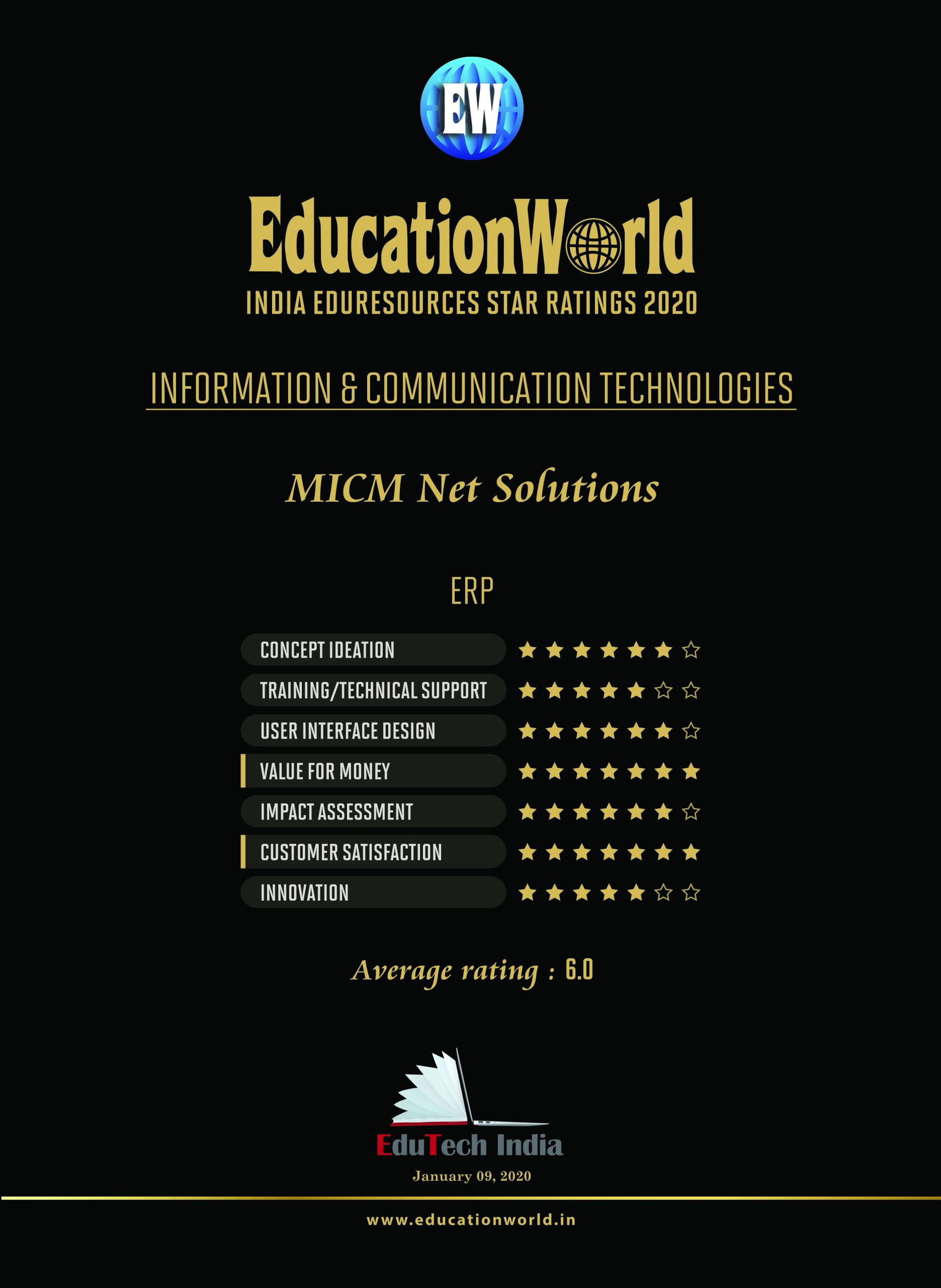 User interface design
User-friendly, informative and dynamic dashboard.
Consistent feel-n-look across all modules.
At one click, users can change the language, theme and colour of the user interface.
Innovation
Transition from client server to cloud platform.
First-of-its-kind GST-compliant online shopping cart for parents.
Smart Card-based integrated attendance and online wallet.
Versatile lesson plan container suitable for all education/exam boards.
Innovative appraisal and feedback management system.
During the Coronavirus pandemic, MICM has provided recorded video lectures training and online assessment for students through its mobile app EduSprint+.
Contact details