Category: Career Counseling
Promoted by Harvard University, Indian School of Business and IIT alumni, Mindler is a tech-enabled online platform offering career guidance and counseling services to students by integrating machine learning algorithms with psychometrics, in-depth research and strategic human interventions. Established in 2015, Mindler Education Pvt. Ltd also conducts the International Career Coach Programme in collaboration with the US-based NCDA (National Career Development Association) and CDA (Career Development Advisor) to certify career counselors in India.
With offices in New Delhi, Mumbai, Kolkata, Hyderabad and the Middle East, Mindler has signed up over 200 education institutions in India and the Middle East with 150,000 students and certified and trained 9,500 career coaches. Mindler's pioneer work has been recognised by the Union ministry of science & technology, The Economic Times, ISB, Hyderabad and IIM-Ahmedabad.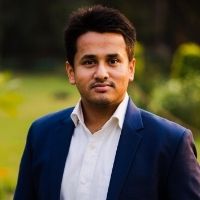 Mindler Leader
Prateek Bhargava
Founder & CEO
An alumnus of the Indian School of Business, Hyderabad and Management Development Institute, Gurgaon, Prateek Bhargava is founder-CEO of Mindler Education Pvt. Ltd. Bhargava has over a decade of rich corporate experience in Strategy Consulting, Data Analytics and Education Advisory before promoting Mindler in 2015.
Parameters
Concept ideation
Machine learning algorithms automate key elements of the career guidance process to empower stakeholders with curated content.
Unique features include automated career planning tools, virtual internships, alumni tracking and customised student career road maps, among others.
The Mindler team is committed to certifying and training career guidance professionals to fill the shortage of 15 lakh career coaches in India.
Customer support
Team of 20 full-time career coaches supplemented with 250 curated partner career coaches.
24×7 online and offline support.
Career resources including blogs, institution database and career libraries provide real-time support to students.
Integrated e-mail and mobile SMS support is also available.
Programme quality
Mindler's in-school career guidance programme is comprehensive and runs alongside the annual academic curriculum.
Students and career counsellors have full access to Mindler's well-researched resources including career roadmap planner and guidance on college admission applications, and alumni tracking, among others.
Impact assessment
97.2 percent of students pursue one of three careers recommended by the Mindler team.
Mindler scores a net promoter score of 4.88 on a 5-point scale.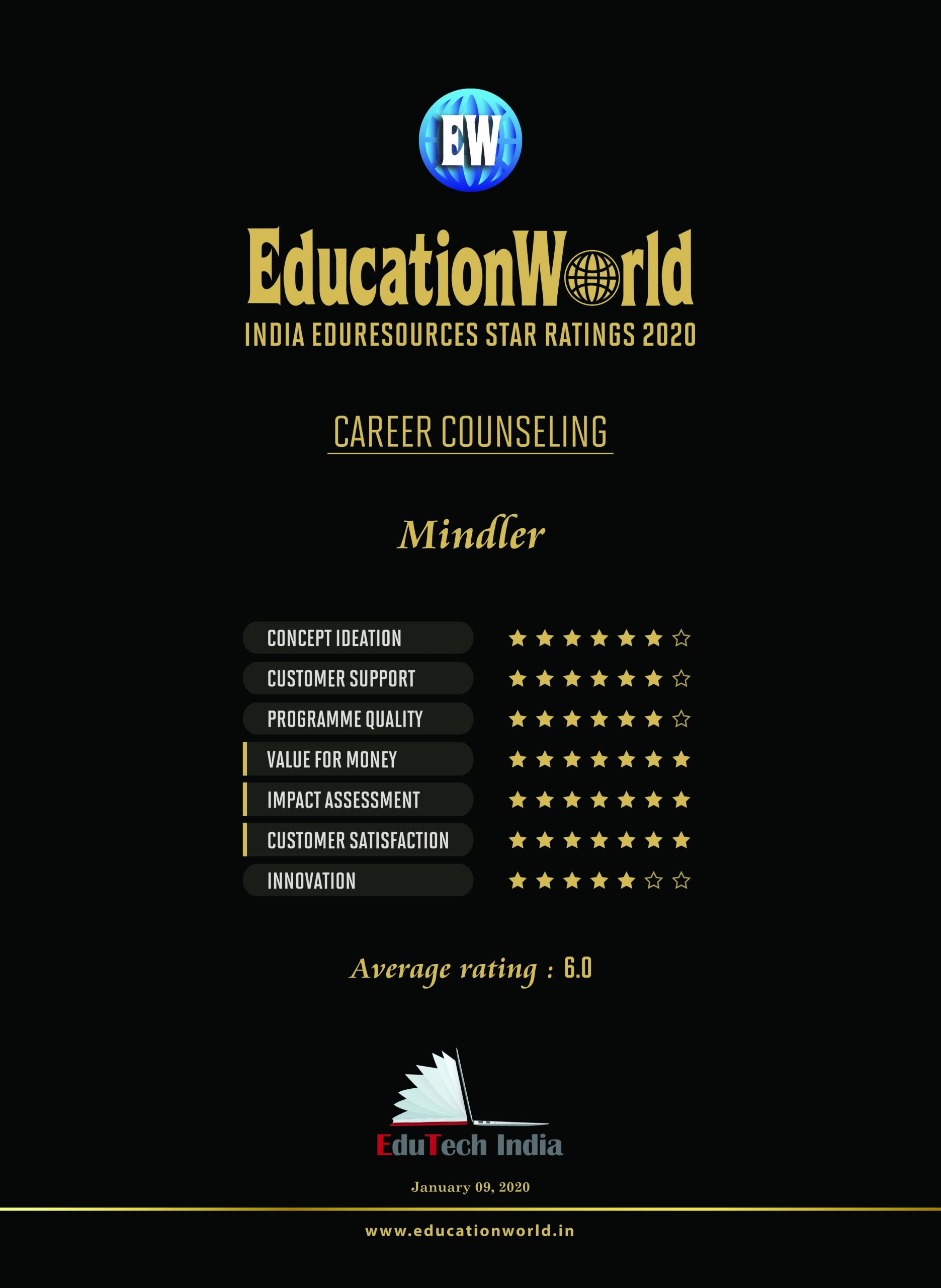 Customer satisfaction
"Mindler helped me narrow down my career choices and select a career which matches my strengths and abilities. The Mindler portal is excellent. I could keep track of all my exams and college admission deadlines." — Atrey, student, The Doon School, Dehradun.
"Mindler has created awareness about new age career options among our students. Under the guidance of Mindler's experienced team, our students have become focused and confident about pursuing and achieving success in their chosen careers." — Aashrita Dass, principal, La Martiniere Girls College, Lucknow.
Value for money
Student happiness and huge time saved in pursuing career paths not in sync with student abilities are two huge benefits.
Mindler's career guidance programme is offered to partner schools at a significant rebate.
Wide range of upgrade options including personalised career guidance, coaching sessions and virtual internships.
India's first SaaS (software as a service) platform for career counselors and educators.
Multi-level credentialing and certified career coach programme offered in collaboration with the US-based NCDA and CDA.
Contact details
www.mindler.com
[email protected]
+91 87449 87449