Anitha Bennett
A birthday is an occasion that provides ample opportunities for parents to show the birthday girl/boy how valuable they are. And home is the best place to start.
Here are some good ideas for making the birthday person feel like royalty.
Make it an all-day celebration. Start with breakfast. Let her choose the day's menu starting with the shape and flavour of her birthday cake.
The gift can be a number of presents instead of one. Hide them in different corners around the house and photograph/videotape your child searching for them.
Decorate your home before the child wakes up. Hang up a birthday banner and a bunch of balloons across your child's bedroom door to give her a wonderful morning surprise!
Puzzle Box
Rearrange the alphabets of these balloons to get common birthdays-associated words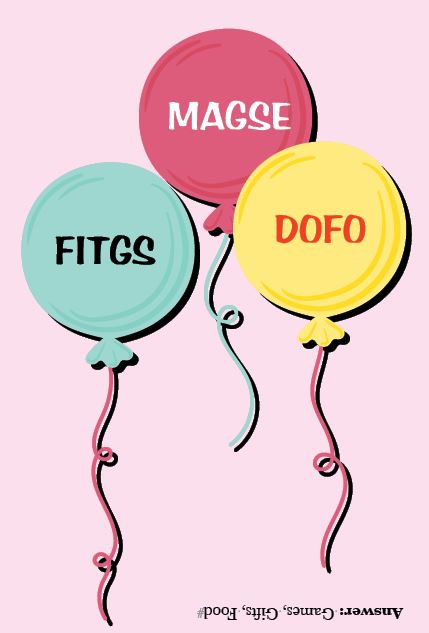 Book Mark
Happy Birthday Kit: A Springtime Story, 1934
If you are not familiar with the Depression book series, then here is a nice one to start with. Written during the Depression era of the United States (1929-34), Valerie Tripp's book tells the story of Kit, an American girl, and her troubles.
The family has to scrimp and save in every way. Kit is often embarrassed by their thrifty ideas! But in the end she appreciates it all when her family practises so many frugalities to help her have a Happy Birthday!