According to a recent study by Transparency International – a Berlin-based NGO working against corruption, India is the 'Most Corrupt Country in Asia-Pacific Region', and seven out of 10 people in India, pay a bribe to access public services. Ever since India received its independence, several corruption scandals have broken out in the country causing crores of loss to the central and state governments. Here's a look at most infamous corruption scandals of India.
Choppergate scam (2013) | Rs 3600 Crore | Key accused: Congress-led UPA Government
Also known as the AugustaWestland VVIP chopper deal, the helicopter bribery scandal by Congress-led UPA Government involved money paid to middlemen and Indian officials in 2006 and 2007 in order to purchase helicopters for high-level politicians. According to CBI, this amounted to Rs 2.5 billion transferred through bank accounts in the UK and UAE. Several Indian Congress politicians and military officials were accused of accepting bribes from AgustaWestland in order to win the Rs 3600 crores Indian contract for the supply of 12 AgustaWestland AW101 helicopters. The helicopters are intended to perform VVIP duties for the President of India and other important state officials.
Vijay Mallya scam (2016) | Rs 9000 crores | Key accused: Vijay Mallya
In 2016, Mallya absconded the country and sought refuge in the UK after he was accused of fraud and money laundering in the country. He allegedly owes various banks over Rs 9000 crores, which he'd taken as a loan to keep his now-defunct Kingfisher airlines from failing. He was recently declared a fugitive economic offender under the Fugitive Economic Offenders Act.
Securities Scam (1992) | Rs 10000 crore | Key accused: Harshad Mehta
Harshad Mehta, an Indian stockbroker, manipulated stocks by illegally obtaining money from several banks using fake bank receipts. He created a cycle of fraud involving big banks like the State Bank of India (SBI) and the National Housing Bank (NHB). Mehta allegedly was engaged in a massive stock manipulation scheme financed by worthless bank receipts, which his firm brokered for "ready forward" transactions between banks. He was convicted by the Bombay High Court and the Supreme Court for his part in a financial scandal valued at Rs 10,000 crore which took place on the Bombay Stock Exchange (BSE). The scandal exposed the loopholes in the Indian banking system and the BSE's transaction system. Thereafter, the SEBI introduced new rules to cover those loopholes. He died at the age of 47 by a sudden heart attack in 2001.
Rafale deal controversy (1980-1990) | Rs 58,000 crores
A political controversy related to the purchase of 36 multirole fighter aircraft for a price estimated at Rs 58,000 crore or 7.8 billion euros by the Defence Ministry of India from France's Dassault Aviation. The origin of the deal lies in the Indian MMRCA competition, a multi-billion dollar contract to supply 126 multi-role combat aircraft to the Indian Air Force (IAF).
Following investigations, the Supreme Court upheld the Rafale deal on December 14, 2018. It stated that no irregularities or corruption have been found. On November 14, 2018, the Supreme Court dismissed all the petitions seeking a review of its December 2018 judgment.
Bofors scandal (1980-1990) | Rs 64 crores | Key accused: Rajiv Gandhi, Indian and Swedish government officials
Bofors scandal was one of India's major weapons-contract political scandal that occurred in the 1980's and 1990's. This scandal was initiated by the Congress party politicians accusing the then Indian prime minister, Rajiv Gandhi, and several other Indian and Swedish government officials of receiving major kickbacks from Bofors AB — a Swedish arms manufacturer.
It was alleged that Bofors had paid Rs. 640 million in the form of kickbacks to the Indian politicians and important defense officials to win a bid to supply India's 155 mm field howitzer, a short gun for firing shells on high trajectories at low velocities.
The scale of the scandal was so huge that it led to the defeat of the congress party in the 1989 general elections. The Delhi High court in 2004 quashed all charges of payoffs against former PM Rajiv Gandhi and others.
The 'Coalgate' scam | Rs 1.856 lakh crore | Key accused: UPA government
The coal allocation scam, also referred to as 'Coalgate' is a political scandal that swamped the UPA government in 2012 implicated the former Prime Minister Manmohan Singh and pulled top neta-babus into the probe. This scam hit the headlines after the Comptroller and Auditor General of India (CAG) accused the Indian government of allocating over 194 coal blocks to public and private enterprises (PSE's) for captive use in an ad hoc manner between 2004 and 2009.
According to CAG the presumptive loss that occurred due to the windfall gains made to allottees was Rs 1.856 lakh crore. After BJP government filed a complaint with the Central Vigilance Commission, the CVC directed CBI to probe the matter for corruption, industrialists like Naveen Jindal and Kumar Mangalam Birla were named in the FIR.
A special CBI court held the former coal secretary HC Gupta, former joint secretary in coal ministry KS Kropha, and KC Samria, who was a director in charge of coal allocation, guilty.
However, it was a huge relief to former prime minister Manmohan Singh, who was in charge of the coal ministry then, since the special CBI court observed that aspects of non-compliance of guidelines regarding this coal block allocation was withheld from the then prime minister.
Recently a Delhi court sentenced H C Gupta, K S Kropha and K C Samria to three-year imprisonment with a fine of Rs. 50,000 in connection with the scam.
Telgi scam | Rs 200 billion | Key accused: Abdul Karim Telgi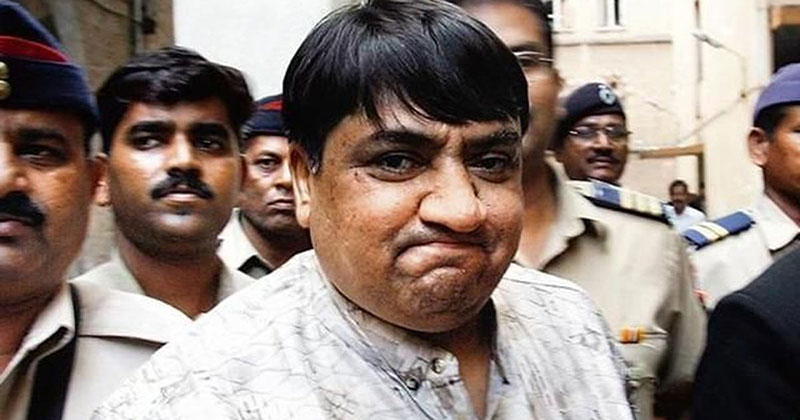 This scam is named after Abdul Karim Telgi — the kingpin of a multi-crore counterfeit stamp paper scam that unfurled in 2002. Telgi had appointed 350 fake agents to sell stamp papers to banks, insurance companies, and stock brokerage firms.
The scam spread across 12 states and the amount involved was pegged at Rs 200 billion. Several police officers were also implicated in the case. It was alleged that Telgi used to bribe several police officials such that they do not investigate against him.
The police investigation revealed that Telgi enjoyed support from various government departments that were involved in the production and sale of high-security stamps. In January 2006, he and several of his associates were sentenced to 30 years rigorous imprisonment. Telgi died suffering from multiple organ failure in Bengaluru on October 23, 2017.
2G Spectrum scam | Rs 1.76 trillion | Key accused: United Progressive Alliance (Congress)
Politicians and government officials under the United Progressive Alliance (Congress) coalition government were named in this scam. This scam surfaced when Comptroller and Auditor General of India revealed that the government, in 2008, had undercharged mobile telephone companies for frequency allocation licences that used to create 2G spectrum subscriptions for cell phones. According to the CAG of India "the difference between the money collected and that mandated to be collected was Rs 1.76 trillion.
In February 2012, the Supreme Court declared the allotment of spectrum as "unconstitutional and arbitrary" and cancelled the 122 licences issued in 2008 under A. Raja, then Minister of Communications and IT.
On 21 December 2017, the special court in New Delhi acquitted all accused in the 2G spectrum case including prime accused A Raja and DMK chief M Karunanidhi's daughter M Kanimozhi.
This verdict was based on the fact that CBI could not find any evidence against the accused in those seven years. However on March 19-20, 2018, the Enforcement Directorate and CBI respectively filed appeals against this verdict in the Delhi High Court.
Satyam Computer Services scandal | Rs 14,162 crore | Key accused: Byrraju Ramalinga Raju
Dubbed as 'India's Enron scandal', the 2009 corporate scam involving India based Satyam Computer Service shook Indian investors and shareholders community.
On 7 January 2009, the chairman of Satyam, Byrraju Ramalinga Raju resigned after confessing that he had falsified and manipulated the company's accounts of Rs 14,162 crore in several forms. In February 2009, the CBI took over the case.
On 9 April 2015, Raju and nine others were found guilty of collaborating to inflate the company's revenue, falsifying accounts and income tax returns, and fabricating invoices, among other findings.
The Hyderabad court sentenced the accused to seven years imprisonment. On April 13, 2009, a 46 percent stake in Satyam was purchased by Mahindra & Mahindra owned company Tech Mahindra, via a formal public auction process.
Commonwealth Games scandal | Rs. 70,000 crore | Key accused: Suresh Kalmadi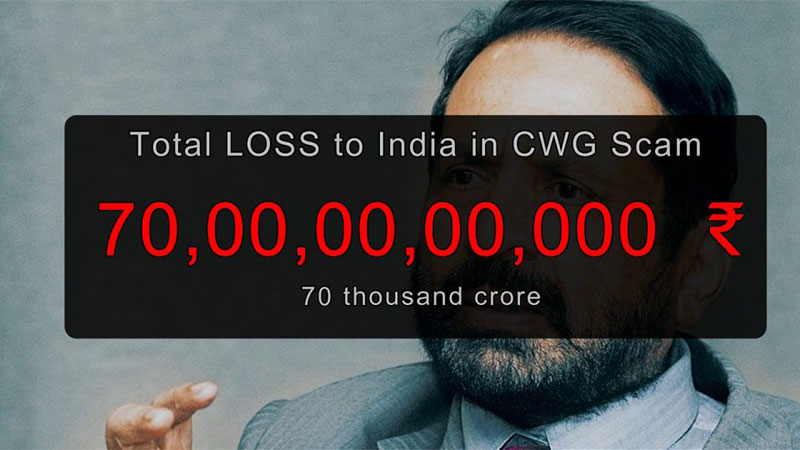 In 2010, New Delhi witnessed the Commonwealth Games (CWG) scam, one of the major Indian scams involving pilferage of Rs. 70,000 crore. It is estimated that out of Rs.70,000 crore spent on the Games, only half of the said amount was spent on Indian sportspersons.
The Central Vigilance Commission, involved in probing corruption in various Commonwealth Games-related projects, found discrepancies in tenders – like payment to non-existent parties, will-ful delays in execution of contracts, over-inflated price and bungling in purchase of equipment through tendering – and misappropriation of funds.
Reports of CVC revealed that Suresh Kalmadi, the Chairman of the organising committee of the Games, offered a contract of Rs 141 crore to Swiss Timings for its timing equipment which was unnecessarily high by Rs 95 crore. The CVC then asked the CBI to probe certain aspects of the games' organisation.
On 25 April 2011, CBI arrested Kalmadi. In addition to Kalmadi, the CBI named two companies and eight persons including former Secretary General Lalit Bhanot and former Director General VK Verma as accused. On 26 April 2011 he was sacked from the post of president of the Indian Olympic Association.
Punjab National Bank fraud case | Rs 14,356.84 crore | Key accused: Nirav Modi, Ami Modi, Nishal Modi and Mehul Choksi
The Punjab National Bank fraud case is about the fraudulent letter of undertaking worth Rs. 14,356.84 crore (US$ 2.1 billion) that was issued by the Punjab National Bank at its branch office at Brady House in Fort, Mumbai, making the bank liable for the amount. This fraud was masterminded by jeweler and designer Nirav Modi in collusion with two PNB officials.
After discovering the fraud, PNB filed a complaint with the CBI wherein it was alleged that Nirav, Ami Modi, Nishal Modi and Mehul Choksi, committed the offence of cheating PNB and causing a huge financial loss.
The Enforcement Directorate has begun attaching assets of the accused and is seeking to immediate confiscation under the Fugitive Economic Offenders Ordinance. On a later date, CBI named key officials Usha Anantha Subramanian, former CEO of PNB, executive directors KV Brahmaji Rao and Sanjiv Sharan in a charge sheet holding them responsible for failure to implement several circular and caution notices issued by the RBI regarding the reconciliation of SWIFT messages and core banking systems.
Kargil coffin scandal | Key accused: Former Defence Minister of India George Fernandes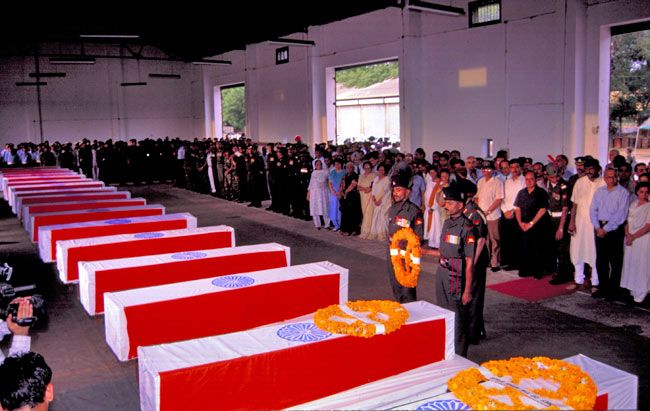 Former Defence Minister of India George Fernandes who passed away on 29 January 2019 at the age of 88, was implicated in a corruption case called as the 'Coffin Gate' exposed by a sting operation by Tehelka, a news portal. It may be recalled that the late Fernandes was the defence minister in the Vajpayee-led NDA government when India fought against — Pakistan in the Kargil war in 1999 and emerged victorious.
The then government had ordered to bring the bodies of martyred soldiers in a flag-draped aluminum casket and had signed a deal with US-based Buritrol and Baizarces for the coffins.
The Comptroller and Auditor General of India's report had found several flaws in the procurement of the caskets, which were said to be of very low quality and highly-priced. The caskets were purchased from Buitron and Baiza, a company based in America that rendered funeral services. The then ruling government, National Democratic Alliance had purchased 500 caskets worth $2500 each which was presumed to be thirteen times the original amount.
A charge sheet was filed by the Central Bureau of Investigation (CBI) in a CBI court in Delhi and a case was registered against Fernandes, for alleged abuse of official position for personal gains and several others. This scandal was met with the widespread protests from other political parties such as Congress, which led to Fernandes resignation as defence minister during the course of the investigation.
However, the CBI in its investigation could not prove Fernandes' involvement and the special CBI court eventually gave him a clean chit in 2013. The special court could not find any evidence against other accused and discharged them. Army officers named in the charge sheet were Major General Arun Roye, Colonel SK Malik and Colonel FB Singh, Victor Baiza, a US National who supplied the aluminium casket and body bags to the Indian Army.
Hawala scam |Rs. 50,000 to Rs. 7.5 crore | Key accused: Jain brothers
Also called the Jain Diaries case or the Hawala scam was an Indian political and financial scandal involving payments allegedly sent by politicians (black money) through four hawala brokers, namely the Jain brothers.
In 1991, an arrest linked to militants in Kashmir led to a raid on hawala brokers, revealing evidence of large-scale payments to national politicians. Those accused included L. K. Advani, V. C. Shukla, P. Shiv Shankar, Sharad Yadav, Balram Jakhar, and Madan Lal Khurana.
The entire list contained politicians from the BJP, Congress and independent MLAs and MPs, with amounts varying between Rs. 50,000 to Rs. 7.5 crore. Many were acquitted in 1997 and 1998, partly because the hawala records (including diaries) were judged in court to be inadequate as the main evidence.
Karnataka mining scandal | Rs. 16,085 crores | Key accused: Karyunakara Reddy and Janardhana Reddy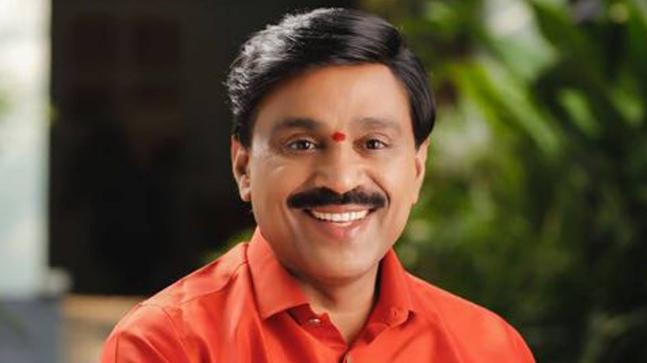 The Bellary mining scandal which shook Karnataka and went to become a national scandal involved the mining baron brothers from Karnataka Karyunakara Reddy and Janardhana Reddy who were ministers in Karnataka. The Bellary mining scandal also led to the resignation of the former chief minister of Karnataka BS Yeddyurappa and later he was faced with the eventuality of a BJP government collapse. He is alleged to have caused a loss of about Rs. 16,085 crores to the Karnataka state government by giving illegal extension in the mining leases.
The increasing iron-ore prices across the globe driven by huge Chinese demand brought a lot of focus to the iron ore rich Bellary region of Karnataka. This iron ore is alleged to have been illegally mined after paying a minuscule royalty to the government. The major regularities involve mines in Bellary, including those of Obulapuram Mining Company owned by the Reddy brothers.
Through investigation it became clear that Reddy brothers had paid huge amounts of money to bag contracts to the Obulapuram mining company. Lokayukta in its report during the period of 2006 to 2010 had stated that nearly 12.57 crore of tonnes of iron ore were exported from Bellary.
Lokayukta also uncovered major violations and systemic corruptions in mining in Bellary, including in the allowed geography, encroachment of forest land, massive underpayment of state mining royalties relative to the market price of iron ore and systematic starvation of government mining entities.
Pegasus scam |
In late 2019, Facebook initiated a suit against NSO, claiming that Pegasus had been used to intercept the WhatsApp communications of a number of activists, journalists, and bureaucrats in India, leading to accusations that the Indian government was involved.
Phone numbers of Indian ministers, opposition leaders, ex-election commissioners and journalists were allegedly found on a database of NSO hacking targets by Project Pegasus in 2021.
Independent digital forensic analysis conducted on 10 Indian phones whose numbers were present in the data showed signs of either an attempted or successful Pegasus hack. The results of the forensic analysis threw up shows sequential correlations between the time and date a phone number is entered in the list and the beginning of surveillance. The gap usually ranges between a few minutes and a couple of hours.
Records also indicate that phone numbers of some of the key political players in Karnataka appear to have been selected around the time when an intense power struggle was taking place between the Bharatiya Janata Party and the Janata Dal (Secular)-Congress-led state government in 2019.
India's main opposition Congress party has accused Prime Minister Narendra Modi of "treason" and compromising national security following revelations that dozens of Indians were potential targets of snooping by an Israeli-made spyware.
Pegasus is spyware developed by the Israeli cyberarms firm NSO Group that can be covertly installed on mobile phones (and other devices) running most versions of iOS and Android. The 2021 Project Pegasus revelations suggest that the current Pegasus software can exploit all recent iOS versions up to iOS 14.6. As of 2016, Pegasus was capable of reading text messages, tracking calls, collecting passwords, location tracking, accessing the target device's microphone and camera, and harvesting information from apps. The spyware is named after the mythical winged horse Pegasus—it is a Trojan horse that can be sent "flying through the air" to infect phones.
Also read: United States: Largest college admissions scandal