-Riya Ganguly
Politics in India has always generated buzz, controversies ranging from defamatory scandals to questionable qualifications. With over 40% of ministers across India only being school pass-outs, the educational qualifications of politicians come into question. For instance, Uma Bharti, former Chief Minister of Madhya Pradesh is only educated till class VI, while Smriti Irani's educational qualifications had generated controversy, her claims of having a B.A. degree from Delhi University turning out to be an incomplete B.Com Part 1 degree. However, Indian politics has an equal number of highly educated politicians conferred with a wide range of higher education degrees from several ivy league institutions. Here are the most qualified politicians of India: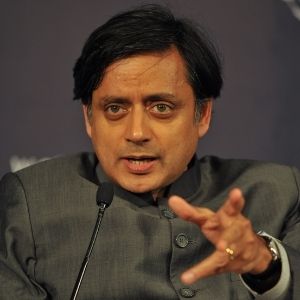 Shashi Tharoor
The Lok Sabha MLA, known for his articulate display of vocabulary on twitter completed his high school degree from St. Xavier's Collegiate School, Kolkata. Graduating from St. Stephen's College with a B.A. History degree in 1975, he had an active student life, having founded the St. Stephen's Quiz Club and presidentship of the student union. Tharoor obtained his masters in international relations in 1976 and in law and diplomacy in 1976 from The Fletcher School of Law and Diplomacy, Tufts University, Massachusetts. Tharoor became the youngest person to receive a doctorate in Fletcher School history, receiving his Ph.D. in international relations and affairs at the age of 22.
Akhilesh Yadav
The national President of the Samajwadi Party and ex-CM of UP finished his schooling from Dholpur Military School in Rajasthan and went on to earn his bachelor's and master's degree in civil environmental engineering from the JSS Science and Technology University, University of Mysore. He later obtained another master's degree in environmental engineering from the University of Sydney, Australia.
Manmohan Singh
The 13th Prime Minister of India has one of the most extensive educational qualifications among members of the Indian government. Having completed his early education from the Hindu College, Amritsar, Manmohan Singh received his bachelor's degree (1952) and master's degree (1954) from Panjab University, Hoshiarpur, achieving first position throughout his academic career. He later completed his economics tripos from Cambridge University in 1957, and his D.Phil. from Nuffield College, Oxford University in 1960, making him the most educated PM of India.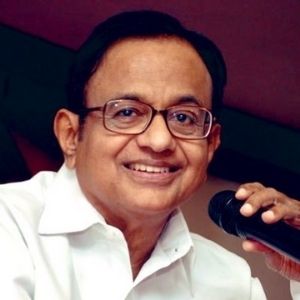 P. Chidambaram
This Rajya Sabha MP and former Union Minister of Finance completed his schooling from the Madras Christian College Higher Secondary School, after which he graduated with a B.Sc. degree in statistics from Presidency College, Chennai. He went on to earn a master's degree from Loyola College, an L.L.B. degree from Madras Law College and completed his MBA degree from Harvard Business School in 1968.
Subramanian Swamy
The nominated MP of Rajya Sabha boasts a range of educational qualifications, starting with his B.A. Mathematics degree from Hindu College. He earnt his master's degree in Statistics from the Indian Statistical Institution, Kolkata followed by his Ph.D. in Economics from Harvard University in 1965. Swamy pursued a career in Academia, being a Mathematical Economics professor of the Indian Institute of Technology, Delhi before joining Indian politics in the 1970's.
Jyotiraditya Scindia
The Rajya Sabha MP representing Madhya Pradesh completed his schooling from the Doon School, Dehradun, following which he received his undergraduate degree in Economics from Harvard University, transferring from St. Stephen's College. He later pursued higher education from the Stanford Graduate School of Business, where he earned his MBA degree in 2001. Besides academic qualifications from these ivy league colleges, it is interesting to note that Scindia also has a car racing course qualification from USA.
Kapil Sibal
The Congress party Rajya Sabha MP finished his schooling from St. John's High School, Chandigarh, following which he received his bachelor's and master's degree in History from St. Stephen's College. He later earned his LLB degree from the Faculty of Law, University of Delhi and LLM degree from the ivy league Harvard Law School in 1977.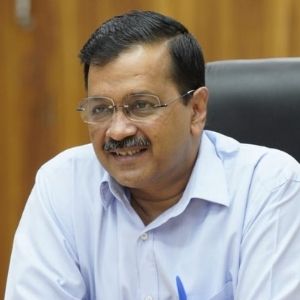 Arvind Kejriwal
The convenor of the Aam Aadmi Party and Chief Minister of Delhi is an IIT alumnus. He completed his schooling from Campus School, Hisar and Holy Child School, Sonipat. The politician later graduated with a B.Tech. (mechanical engineering) degree from IIT Kharagpur.
Jairam Ramesh
The Congress party politician and economist, representing Karnataka in the Rajya Sabha studied in St. Xavier's School Ranchi in his formative years, graduating from IIT Bombay with a B.Tech. degree in Mechanical Engineering in 1975. He went on to receive his M.Sc. degree in Public Policy and Public Management from Heinz College, Carnegie Mellon University, Pennsylvania in 1977. Ramesh then began his doctoral studies at Massachusetts Institute of Technology till 1978. His doctoral programme on technology policy, economics, engineering, and management however remained incomplete as he had to return to India before course completion.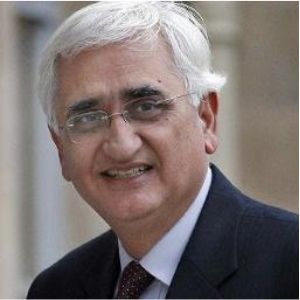 Salman Khurshid
The advocate, writer and former Minister of External Affairs completed his schooling St. Xavier's Patna and DPS Mathura, obtaining his bachelor's degree in English and Jurisprudence from St. Stephen's College, DU. He continued his higher studies in UK, receiving his M.A.- Bachelor's of Civil Law from St. Edmund Hall, Oxford University. He had a brief career in academia as he taught at Trinity College, Oxford University as a lecturer in Law.
Ashwini Vaishnav
The newly appointed Minister of Railways and Electronics and IT graduated with a gold medal in electronic and engineering from MBM Engineering College (JNVU) Jodhpur in 1991. He pursued his higher education at IIT Kanpur where he obtained his M.Tech. degree, following which he cleared the IAS exam with an all-India rank of 27 in 1994. Vaishnav later went on to obtain an MBA degree from the Wharton School of the University of Pennsylvania, USA in 2008.
(Image source: Twitter and Wikipedia)
Also read: Need to explore links between politicians and private schools: Aatishi