"At MIS, we believe that a miniscule virus should not be allowed to disrupt education. So we decided to make history by leveraging technology to transform our teaching-learning process and provide uninterrupted learning to our students. Trust, pride, and camaraderie — the cornerstone of our educational ethos — and strong parental partnership has enabled us to help the girls learn remotely during the COVID-19 lockdown."

Meeta Sharma, principal of the CISCE, CAIE (UK) and IB (Geneva) affiliated Mussoorie International SchooL (MIS) — India's top-ranked all girls boarding school.
A frontrunner in promoting innovative pedagogical practices, Mussoorie International School (MIS) has adopted a comprehensive strategy to ensure provision of an uninterrupted and engaging learning experience to students amidst the ongoing emergency lockdown. Following a rigorous review of the available e-learning platforms and careful consideration, the school has partnered with Fliplearn Education to curate an innovative, technologically driven teaching-learning process for its 453 girl students. Some of the ways in which MIS students and staff are leveraging the ed-tech platform to ensure continuity of the teaching-learning process include: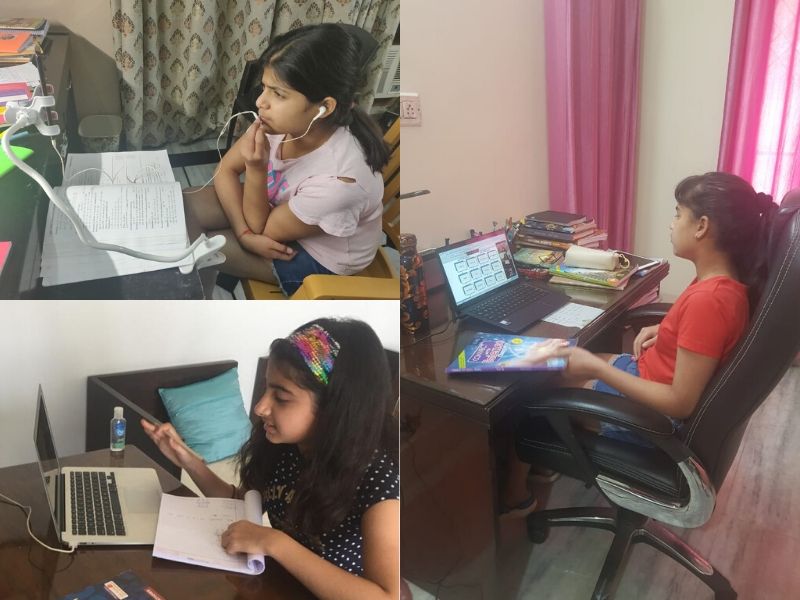 Remote teacher training – MIS teachers across the country attended a demonstrative robust, collaborative and engaging session on using a video conference system. They eventually mastered screen sharing, whiteboarding, annotations, breakout rooms, virtual backgrounds, in-meeting chats, local recording and non-verbal feedback with bluetooth headphones.
Seamless learning – The Fliplearn e-learning platform has enabled simulation of in-school classroom learning with students across the country and the globe logging into the classes that are live streamed from 9:30 am to 1:20 pm, 5 days a week with almost 100 percent attendance.
Co-curricular education – With an aim of infusing a spirit of fun and creativity into online learning, MIS' e-learning initiative has been covering non-scholastic aspects of education with dance, music and yoga classes conducted regularly and witnessing the enthusiastic participation of parents as well.
Efficient collaboration – MIS staff and management — including heads of department and curriculum coordinators — have been regularly using the online platform for internal meetings and team round-ups, therefore ensuring seamless collaboration and sharing of important information.
Knowledge repository – With the e-learning platform enabling recording of lectures and learning sessions, MIS is working on creating a knowledge repository which can be made available to students who miss out on any of the classroom sessions when life gets back to normal and regular academic session commences.
With online learning proving immensely beneficial to the entire school fraternity, even after the regular academic session commences, MIS plans to continue with virtual teaching and learning remotely every Saturday for the entire school (K-12) where the girls can log in from their hostel dorms/rooms.
Parents voices
"I loved the experience of going back to school and have been glued to the screen along with my daughter during the virtual classes." – Bhushan Singla, parent of Bhavisha Singla ( class III)

"Before virtual classes, I found it difficult to make my girl sit and study, however these days she is very engaged and is learning to learn the new way." — Dhaval Barot, parent of Yana Barot (Class V).
Campus