India has many gems to its credit. Among its long list of precious gems are the country's Nobel laureates who were conferred the honour for their contributions to the progress of humankind through their hard work, sacrifice, discovery and achievements in different fields. Our five laureates whom we are very proud of are:
Rabindranath Tagore
7 May, 1861 – 7 August, 1941
Birth Place: Kolkata, West Bengal
Alma Mater: University College London
Won Nobel Prize in Literature for his literary work Gitanjali in 1913.
The literary icon is the creator of national anthems of three nations: India's 'Jana Gana Mana', Bangladesh's 'Amar Sona Bangla' and Sri Lanka's national anthem. Tagore was also the first Indian to receive the Noble Award.
Chandrasekhara Venkata Raman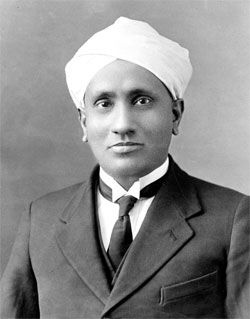 7 November, 1888 – 21 November, 1970
Birth Place: Tiruchirappalli, Tamil Nadu
Alma Mater: Presidency College, University of Madras
Won Nobel Prize in Physics for Raman Effect in 1930
28 February is observed as National Science Day in India to commemorate the discovery of Raman Effect.
Mother Teresa (Born as Agnes Gonxha Bojaxhiu)
26 August 1910 – 5 September 1997
Birth Place: Skopje, Macedonia
Alma Mater: Loreto Abbey, Rathfarnham
Won Nobel Prize for Peace in 1979
Mother Teresa was canonised as a saint in a ceremony on 4 September 2016 in St. Peter's Square at the Vatican City by Pope Francis.
Amartya Kumar Sen
3 November 1933 (age 84)
Birth place: Santiniketan, West Bengal
Alma mater: University of Calcutta (BA) and University of Cambridge (BA, MA, PhD)
Won Nobel Prize in Economic Sciences in 1998
Sen has received over 90 honorary degrees from universities around the world and is known for his work on welfare economics and political liberalism.
Kailash Satyarthi (Born Kailash Sharma)
11 January 1954
Birth place: Vidisha, Madhya Pradesh
Alma mater: Samrat Ashok Technological Institute, Vidisha
Satyarthi, along with Pakistani activist Malala Yousafzai, was awarded the Nobel Peace Prize in 2014 for their struggle against the suppression of children and for their right to education.
Founder of Bachpan Bachao Andolan (Save Childhood Movement) and is known for activism for children's rights and children's education.
Also read: Two women scientists awarded Nobel Prize in Chemistry