Promoted as a modest one-room school with 10 students and two teachers over three decades ago, the CBSE affiliated ODM Public School has matured into a nationally respected K-12 institution with 4,000 students and over 300 teachers on its muster rolls. – Bandana Brahmin
Established on a state-of-the-art campus in the well-connected residential neighbourhood of Patia in Bhubaneswar – the admin capital of the eastern seaboard state of Odisha, ODM Public School (ODMPS, estb.1989) is the flagship institution of the Bhubaneswar based ODM Educational Group. Promoted as a modest one-room school with ten students and two teachers over three decades ago, the CBSE affiliated ODMPS has matured into a nationally respected K-12 institution with 4,000 students and over 300 teachers on its muster rolls. In the latest EducationWorld India School Rankings 2021-22, the school is ranked Odisha's #2 co-ed day-cum-boarding school and among the top 15 countrywide.
The ODM Educational Group also manages the ODM Kids World preschool chain, ODM School of Advanced Learning (test prep), Institute of Human Excellence (skill development), Astral Institute of Management (B-school), DIGICHAMPS (e-learning) and the mint-new ODM Global School (ODMGS, estb.2021) – India's first CBSE school with six national and international collaborations in sports and co-curricular education including CricKingdom (cricket), Shankar Mahadevan Academy (music), Shiamak Dance Academy, Mahesh Bhupathi Tennis Academy, NBA Basketball School, and LaLiga Football School. The new-genre ODMGS aspires to go beyond the boundaries of traditional education to sow the seeds of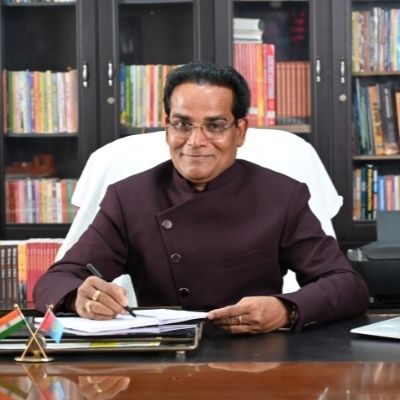 360-degree growth for every child. The school's multi-dimensional curriculum, supplemented with world-class infrastructure, has made it a preferred choice of parents.
"Continuing our rich three-decade legacy of 'Learn, Excel & Grow', ODM is committed to nurturing responsive and motivated students through a dynamic, success-oriented education programme empowering learners with a global perspective," says Dr. Satyabrata Minaketan, Chairman, ODM Educational Group.
An alumnus of RIE, Bhubaneswar and Madhusudhan Law University, Cuttack Dr. Satyabrata Minaketan's commitment to making quality education accessible to all prompted him to establish ODM Public School in 1989. Also a master teacher trainer, Dr Minaketan was conferred the 'Best Principal' award by the President of India, Pranab Mukherjee, in 2015 and has served as an advisor to several initiatives in education and health launched by international non-governmental organisations, the state and national government. In 2003, the government of Odisha felicitated Dr Minaketan for his outstanding contribution to social work.
Transcending the confines of borders and curriculum
Going beyond academics and the confines of curriculum, ODMPS promotes application-based learning. The school's teachers employ child-centred pedagogies, group learning and project work to develop students' academic competencies and encourage curiosity and creative thinking.
Teeming with students from diverse ethnic, socioeconomic, national, and personal backgrounds, the ODMPS campus is a nursery of divergent ideas and perspectives. About 30 percent of the students are from outside Odisha.
Committed to developing and honing the literary aptitude of students, the school conducts several after-school literary activities for students to engage in. In addition, the school also organises monthly literary events such as Spell Bee, Meet the Author, Storytelling sessions, JAM sessions, etc.
To promote the holistic development of students, ODMPS promotes several student interest clubs such as Dance Club, Vocal Club, Instrumental Club, Green India Club, Achievers Club, Sports Clubs, and Media Club. Moreover, they are provided ample opportunities to showcase their talents in a variety of competitions, cultural festivals, and workshops.
Dedicated facilities for basketball, cricket, volleyball, table tennis, kho-kho, and kabaddi enable an excellent sports education. Over the years, ODMPS students have bagged several laurels in inter-school and national sporting events.
Top-notch infrastructure to enable holistic student development
Sprawled over four well-manicured acres in the heart of the Temple City of India, ODMPS hosts world-class infrastructure to enable holistic student development. Atal Tinkering Labs with top-notch facilities, four modern libraries — stocked with 85,000 print titles and a rich collection of magazines, journals, and newspapers in several languages — and a digital library portal are some of the campus highlights.
Ranked among the top day-cum-boarding schools countrywide, the school provides excellent pastoral care and impressive facilities for boarders, including fully air-conditioned and spacious rooms, nutritious and hygienically prepared meals, an in-house pharmacy, 24/7 CCTV surveillance, among others.
Adapting to the Covid-19 pandemic
With the Covid-19 pandemic forcing the mass closure of educational institutions in March 2020, ODMPS made a swift transition to online teaching-learning platforms (Google Meet, Zoom, LMS, etc.) to provide students uninterrupted learning. All assessments, exams and national and international observations were conducted online during the pandemic. The school also launched 'Happiness Helpdesk' — an online grievance management system for parents and staff.
Moreover, the school initiated several programmes to alleviate the challenges faced by those most impacted by the pandemic, including the distribution of food packets, the launch of a Covid Care Centre for affected staff, fee discounts for students, freeship for students who experienced parental death, regular salary for all staff members, large scale distribution of masks, sanitisers and hand wash, etc.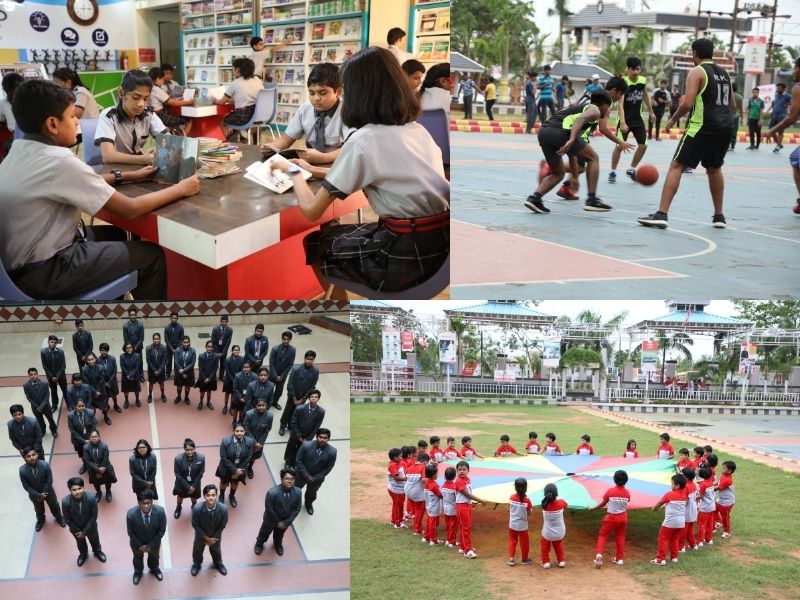 Awards and accolades
ODMPS has presented the Best School in Social Service Award 2013 of the Central Board of Secondary Education.
ETV Eduquest Award 2015 for "Best School for Educational Initiative and Social Cause".
Global Teacher Accreditation Awards 2015 of the British Council.
National Youth Film Festival Award 2017 of Nehru Bal Sangh, Delhi.
Featured among The Great Indian Schools 2018 of The Great Place to Study and Forbes.
Best Residential School of Odisha Award 2018 of the Confederation of Odisha Public Schools.
Best Emerging School of Eastern India Award 2018 for Digital Learning.
Recognised as eastern India's first UN Nodal School to promote the UN's Sustainable Development Goals 2018.
World Education Award 2019 for the best use of ICT by the school management.
Ranked #1 school of Odisha for the third consecutive year in the Times School Rankings Survey 2022.
Campus
,
News