Olympiads such as International Mathematics Olympiads or National Science Olympiads are large-scale platforms to test students' conceptual understanding as well as aptitude in a subject. Such Olympiads offer an opportunity to widen students' horizons as they facilitate them to compete with 'best of the best' students across geographies. Olympiads are often multi-dimensional; they rely on concepts of Science, Technology, Engineering, and Mathematics (STEM), which are aligned to the curriculum and serve as access points for guiding student inquiry, dialogue and critical thinking thereby encouraging the development of students' STEM skills.
These platforms tend to be more than a yardstick of measuring students' recall capacity: Participation in such Olympiads helps students sharpen their academic knowledge through the application of reasoning, analytical and problem-solving skills, as well as identify areas demanding proficiency. Olympiads expose students to challenges, which they are otherwise not likely to encounter in a limiting environment such as the classroom, thereby helping them build confidence and gain additional knowledge as they strive to climb the ladder.
Whilst Olympiads offer a competitive and established platform for students to showcase their skills, represent their family/ school /state and promote a sense of confidence and pride in students, they are also likely to help students pursue their academic aspirations.
While in-class assessments are designed to gauge student learning and improve classroom instruction, Olympiads are the Olympics of STEM skills assessments. They familiarise students with the competition beyond their school and bring together students from diverse backgrounds enabling healthy collaboration. They also facilitate the spotting of the talent pool of future-ready students.
There are multiple Olympiads conducted on various subjects like Science, Mathematics, English, General Knowledge and Information Technology. Though tapping all subjects to promote all-round scholastic skills of students seems ideal, there is a possibility that it may overwhelm the student, as they juggle with their routine scholastic and co-scholastic engagements. Therefore the selection of an Olympiad becomes very crucial; in furtherance to make an informed decision a student can seek answers to these four guiding questions: 'Who', 'Which', 'What', and 'How'; skimming through the websites of Olympiads, can expedite the pursuit of these answers.
While 'who' answers the extent of credibility an Olympiad withholds, 'which' and 'what' allows students to opt for Olympiads which align to their aptitude for a subject. This would offer the student a larger arena to compete in a subject they excel at and provide them a better and deeper understanding in the field of their interest. Olympiads may also be chosen because they cater to multiple intelligences or the 4 Cs of 21st-century skills – Critical thinking, Communication, Collaboration, and Creativity. The additional benefits students would gain through participation at these Olympiads are also a criterion for selection. For instance, some Olympiads may offer scholarships to the best performer which gives an edge to the academic portfolio of these students, while other Olympiads may offer a mentorship programme, which helps students' plan their careers and fulfill their academic dreams.
While 'who', 'which' and 'what' help students identify a suitable Olympiad, asking 'how' equips them with preparation for it. As most of the Olympiads are more or less aligned to students' syllabus, students just need to be thorough with the concepts. However, as Olympiads are cognitively demanding, students should refer to the previous year's Olympiad paper and practice paper to acquaint themselves with analytical questions and to master time management skills. The student may also prefer referring to the 'frequently asked questions' over the website, as many students might have raised similar concerns regarding the preparation of Olympiads.
Also read: 4C's of 21st Century to reform the next-generation workforce
It is fascinating to see, the variety of 21st-century skills that are tapped in the process of selecting and preparing for an Olympiad. Thus, while any age is suitable to participate in an Olympiad, it is better to expose students to such wider platforms at an early age. Young minds are more adventurous and industrious, hence appropriate scaffolding can engage them to identify and pursue their aspirations. Besides, academic rigor during primary schooling is comparatively less; students can get acquainted with assessments beyond the classroom and start building cognitive abilities in their formative years. Further, offering students a competitive environment at an early age allows seamless integration of Higher Order Thinking into in-school learning practices and orientation to large scale competitions, thus reducing the fear of examinations.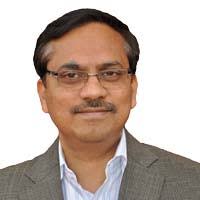 Olympiads could, therefore, be the catalyst that enables the metamorphosis of today's student into a young adult with 21st-century skills.
Authored by, RCM Reddy, Managing Director & CEO, Schoolnet India Limited