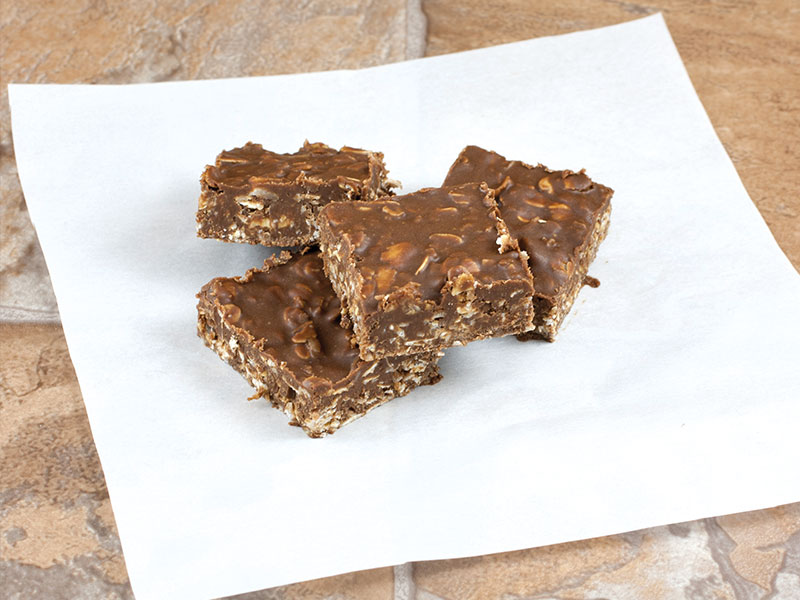 (12 servings)
Ingredients
 1½ cups of coconut flakes
 ½ cup desiccated coconut
 1½ cup chocolate chips
 1 cup rolled oats
 ¾ cup smooth peanut butter
 ⅓ cup coconut oil
 4 tbsp sugar
Preparation guide
 Mix 1 ½ cups of coconut flakes, 1 cup of chocolate chips, sugar and rolled oats.
 Melt peanut butter in microwave in 15 second intervals, until creamy. Let it cool for two minutes, add to coconut flakes mix. Then, microwave the coconut oil in 10 second intervals until melted and add to the mix. Blend thoroughly and add the last ½ cup of chocolate chips.
 Pour coconut mixture into a baking tray. Sprinkle some coconut flakes and refrigerate for an hour, or freeze for 20 minutes.