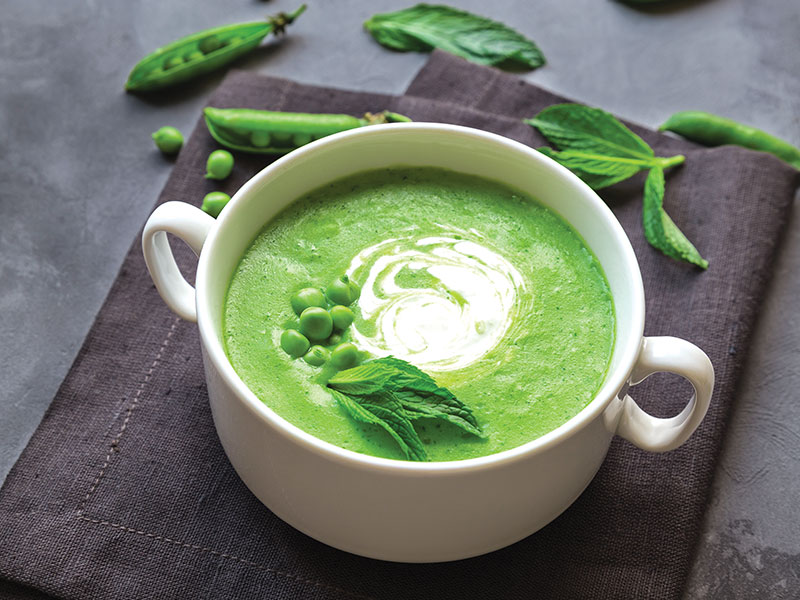 (4 servings)
Ingredients
 450 gm frozen or fresh peas
 800 ml hot water
 1 tbsp tastemaker
 Handful of chopped fresh mint, to serve
 Cream, to serve
Preparation guide
Place frozen or fresh peas in a pan and pour out the hot water from a kettle. Leave the peas to defrost, then boil till cooked.
Reserve 1 tbsp peas.
Add a handful of mint leaves and the tastemaker powder to the rest. Blitz in a blender until smooth, then chill.
Serve, drizzled with cream and scattered with some chopped mint and the preserved peas.
This soup is eaten cold.
Health benefits: Green peas contain heart-healthy minerals such as magnesium, potassium and calcium.
Also read: Delectable stay-at-home meals