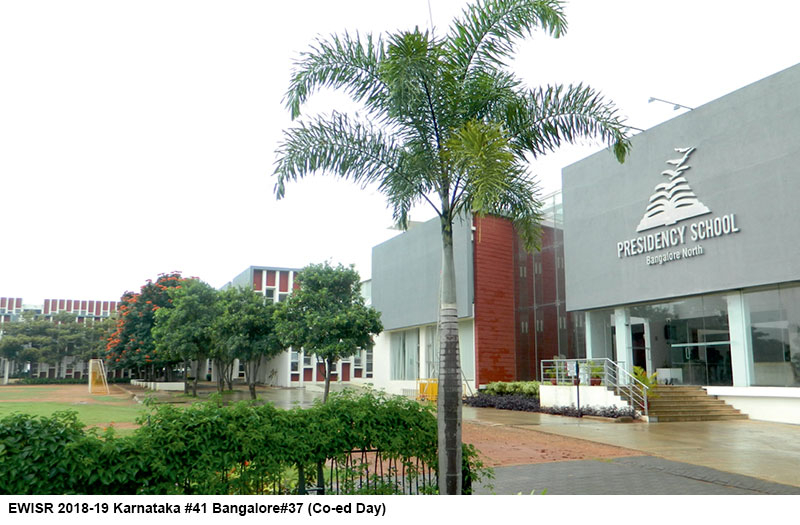 "We provide a purposeful and supportive learning environment to enable development of students' critical thinking and knowledge application skills. Our goal is to nurture competent and confident 21st century learners who can successfully face life" and its challenges." – Salman Ahmed, Management representative, Presidency Group of Institutions, Presidency School
Sited within the flourishing suburb of Yelahanka Bangalore, India's Silicon Valley, is the meticulously landscaped 6.5-acre green campus of Presidency School, Bangalore North (PSBN, estb. 2012). Over the past seven years, PSBN has quickly and steadily risen in public esteem to be ranked among the Top 40 co-ed day schools of Bangalore in the latest EducationWorld India School Rankings 2018-19. The CBSE-affiliated PSBN is the newest addition to the well-reputed Presidency Group of Institutions which comprises six primary-secondaries, a pre-university college, undergraduate college and Presidency University, all in Bangalore.
PSBN's carefully designed campus with a built-up area of 100,000 sq. ft provides state-of-the-art infrastructure to enable the holistic development of its 1,938 students mentored by 130 teachers. Academic facilities include 76 well-ventilated Smart classrooms with locker facilities, well-equipped multimedia-enabled Montessori, science and math laboratories, a library with a collection of 14,000 titles and guided reading programme of the Oxford Reading Tree, a parent's lounge, amphitheatre and music & art studios. Sports facilities are equally impressive and include a swimming pool, roller skating rink, well-maintained lawn tennis, basketball and throwball courts, cricket pitch, yoga hall, chess room, among others.
Committed to the continuous professional development of its 130 experienced teachers, PSBN conducts regular workshops to keep them abreast with latest developments in pedagogies, subject expertise and evaluation systems. Micro-teaching in-school sessions are also conducted to facilitate sharing of best practices among teachers.
In particular, PSBN prides itself on delivering intensively-researched and designed curriculums based on thematic integrated teaching-learning pedagogies complemented with values and life-skills education A recipient of the British Council's International School Award 2017-18, PSBN believes in providing its students opportunities to participate in a wide range of sports and co-curricular activities to enable development of their multiple intelligences..
Committed to delivering an academically rigorous programme, PSBN has consistently achieved 100 percent pass results in the class X and XII CBSE board exams. In the 2019 CBSE class X board exam, of the 90 students who wrote the exam, 27 averaged 90 percent-plus.
For further information: www.presidencyschoolnorth.org